Nicolas Krafft's Secret to Success: "Focus on the Essential"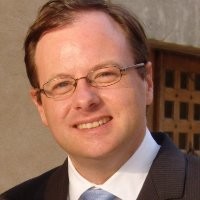 Nicolas Krafft has spent two decades at L'Oréal transforming departments across the globe and managing a range of products for the world's largest cosmetics company while producing measurable results and climbing to the top of the ranks in the company's Professional Products Division. As the International General Manager of Pulp Riot, Krafft is responsible for defining and implementing the proper go-to-market strategies for Pulp Riot across the globe. He has honed his creative and analytical skills with L'Oréal through a multitude of different roles, including marketing, product development, management, and digital strategy in positions within the company around the world. The multinational executive sat down with us to discuss his background, career highlights, and professional insights, for an exclusive glimpse inside the day-to-day of one of the world's most celebrated beauty and cosmetics corporations.
Nicolas Krafft has a knack for explaining big ideas through key "essentials," and we found it to be one of his nearest and dearest techniques in managing shared expectations and goals for a team that spans the globe.
How did your career get started with L'Oréal?
I was born in Switzerland and studied finance and accounting at the University of St. Gallen – an internationally recognized school of business ranked as the top business school in Europe by German news magazine Wirtschaftswoche. I think a few major aspects of my background have naturally coalesced to lead me into my unique career path, from early influences to studies abroad, and I've followed these instincts that have led me into leadership positions throughout my career:
I started in marketing as a junior product manager in Canada, after which I moved to Germany – one of the most competitive markets in the beauty industry. I was in charge of the hair-color category at first and was in charge of repositioning the Kerastase brand into a luxury haircare brand.
My time in Canada was spent working with a relatively small team, which ignited an entrepreneurial spirit in me. Because of this spirit, and my passion for Asian cultures, I moved to Asia and was in charge of launching Matrix over there. I worked on product development to fit the specific needs of the countries – especially color and straightening – and helped them in scaling and setting up distribution.
In 2009 I moved to Eastern Europe and was placed in charge of Baltics and Romania. I had to implement changes swiftly with few resources in countries that were greatly affected by the global financial crisis. As you can imagine, this was very difficult, but it taught me how to prioritize and make difficult decisions, which is an invaluable skill to have. After a short while in Eastern Europe, I moved back to Paris where I was named the Deputy General Manager of the Eastern European Zone.
After five years in Paris, I moved to New York to join the DMI to help accelerate growth and increase the profitability of the Matrix brand outside of North America. I learned how to effectively manage through collective influence and knowledge, rather than hierarchy, which has taught me how to contextually and culturally navigate different markets around the world.
Since January of 2019, I have been in charge of the global roll-out of the newly-acquired digital brand, Pulp Riot. It's a fantastic opportunity, and I'm really excited about the future.
Can you explain your role?
I am just now moving into a new position. I am now the International General Manager of Pulp Riot, under the direction of the Pulp Riot Founder and CEO David Thurston. I am in charge of the international launch of the brand – at both the strategic and operational level – and setting up distribution and organization in key countries and markets around the world. I am also in charge of defining high-growth and profitable go-to-market strategies to help facilitate the continued growth of Pulp Riot for years to come. There is a lot to learn and many hurdles to clear along the way, but I'm very excited about the future and where we're heading under the direction of our CEO.
What does your typical workday look like and how do you make it productive?
"Business Hours" start for me in the morning with the first check of my email. It's imperative for me that I quickly catch up on anything that's come in that I may have missed while I was asleep. I make sure to keep my email clean and organized so that no one on my team is ever waiting around for a response from me and we can optimize our time and maximize results.
As for my many daily meetings, I keep my schedule incredibly tight and only attend the meetings I absolutely have to. It's essential that I block some time off for myself to actually get work done, and I've found a tightly controlled schedule to be the best way of doing that.
I end each workday going over emails, flagging important messages and drafting lists and mental notes of pending items while setting my agenda for the next day. As a team, we generally spend a few days of the week socializing and enjoying a cup of coffee to cap the day – a very European practice. Small outings are great ways to build confidence and comradery between teams, especially when everyone has hectic travel and meeting schedules.
I travel so much for work that I make a concerted effort to spend part of every day focused on my family. From the time we get up until we have to either go to school or work, I spend as much time as possible with my wife and three daughters. Not only does this allow me to spend time with the people I love, but it allows me to give the work part of my brain a rest, helping me stay sharp for the next day.
You spoke on keeping a tight schedule, what is another habit of yours that makes you more productive as an executive?
I find that keeping a tight schedule holds me accountable not only to my time but to that of everyone else around me as well. We only have so many hours in a day and the better we can optimize each moment, the more we can expect to grow our results. On this same track, another productive habit that optimizes my time: focus on the essential – details are important, but they will follow. Narrow everything down. Take the big picture and whittle it down to only the most critical points and ideas. When I'm working with a team, I make sure that we can explain an end goal in a few words or a short sentence. When we have new projects or products, I want to know key facts and the expectations from every angle. Communication is really important in this area, and keeping it simple and based on quick, identifiable facts keeps everyone on the same page. If we can all define expectations, we can easily know if, when, and how they're met. In my corporate experience, missteps and missed opportunities were due to convoluted, complex solutions. If we can keep ideas and expectations simple and concrete, we lay out paths for success and keep ourselves accountable with clear vision.
Speaking of missteps, how do you work to overcome failures?  
I have had my fair share of failures in my long career. As a younger executive, these missteps would leave me confused or panicked. In trying to fix situations, I would lose sight of those "simple" goals and try to outdo original ideas. But experience has taught me that mistakes happen – we can only take ownership and reassess our goals with plans and solutions. Again, simplicity is a great way to hone in on what is important while planning clear, defined steps to reach end goals.
I'm a passionate mountain climber – I've climbed Kilimanjaro and Ruwenzori – and mountain climbing has taught me a lot about concentration, tenacity, and humility, all of which you need to sustain performance over time. I know the perseverance it takes to reach a summit.
I've also run a few marathons, which have taught me that success often only comes after grueling work. I apply these same principles to any end goal. It's not about speed or about show. It's about overcoming small obstacles and missteps to accomplish the bigger picture, to reach the end.
What advice would you give to your younger self?
Take every mistake as an opportunity to learn and get it right the next time around. Be resilient. Be calm under pressure and don't lose sight of end goals. Also, keep learning from others. There are people behind every performance and working with bright, inspiring leaders is an invaluable source of motivation and growth. I have learned so much – both professionally and personally – from the mentors I've worked with and without them there is no way I'd be where I am today.
What business advice are you willing to give away to our readers?
First, trust is crucial and non-negotiable. Faith and confidence in your team helps everyone move quickly and efficiently through projects. Any cracks in this confidence can and derail successes. It's like the old saying: one step forward and two steps back.
Second, collective intelligence is extremely powerful and can help you move mountains. I seriously can't be more thankful for the smart, hardworking teams I work with at L'Oréal. Creative solutions establish themselves from the harnessed power of collective imagination. We draw inspiration from unique experiences, and together we're able to create and build.
What's one marketing trend that really excites you?
As consumers and brands are becoming more educated and more aware of the effects of chemicals in their products, natural products are really coming up in beauty and cosmetics. As more consumers look towards organic products, brands will follow the demand. We have a massive responsibility to our customers to provide these products while not sacrificing function or performance.
Tell us something true that almost nobody agrees with you on.
Nobody believes me when I say that I am actually a very shy person! We tend to wear our "business" persona on our sleeve, and I am definitely driven, honest, and upfront in the workplace. I can be demanding in that I like to have processes in place that get the job done in the most precise and efficient ways possible. But aside from work, I tend to be more reserved.
As a seasoned businessman, tell us one trick-of-the-trade that you've learned throughout your career?
There is a flood of useful information for business and life in The Art of War by Sun Tzu. The ancient text explains tactics and strategy for military endeavors, but when applied to modern living, can encompass so much more with the power to influence business tactics and strategy. Preparation, networking, and using leverage are keys to success, and it's so interesting to see how similar strategies can be used to deploy such different end goals.
How do you manage to achieve work-life balance in the fast-paced world of today?
I love my work, and I really love what I do, and I think that's essential for maintaining a work-life balance – we have to work really hard to be successful, but if we can't enjoy the tasks at hand then what's the point? I feel lucky to work with the teams we have in place at L'Oréal, and that keeps me balanced day-to-day. Outside of work, I enjoy taking opportunities to soak up the great outdoors. Growing up in Switzerland, outdoor sports are in my blood – I love mountain climbing and skiing in the winter, and I love any opportunity to get on a trail or do a long-distance run.
The number one driver of a work-life balance for me, though, is my family. I love spending time with them so much that it's not terribly hard for me to put my work away and go to them. I avoid bringing work home to reserve the time I have with my wife and daughters. It's our time and I owe it to them to be available and present as much as possible.
What is the best $100 you recently spent? What and why? (Personal or professional.)
We just booked ski classes for my twin daughters in February! They follow in my love for outdoor activities and we know they will love learning to ski. We're excited to watch them learn. It will be a great time for our family to have together to create more memories!
What is the one book that you recommend our community should read and why?
Sapiens: A Brief History of Humankind by Yuval Noah Harari
It's a comprehensive overview of the evolution of humanity and how it has literally shaped existence. The ideas that Sapiens evolved because of their ability to cooperate offers a fascinating way to look at evolution through the lens of a historian.