Q&A With Jason Meyers, Founder of Auditchain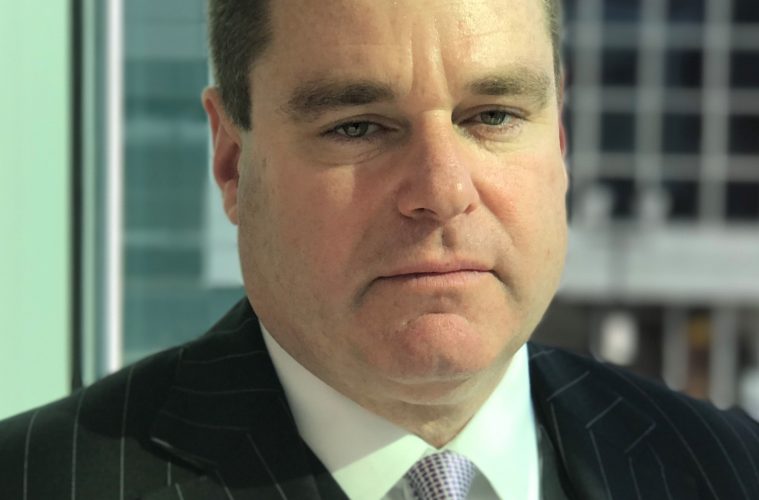 Jason Meyers grew up in a middle-class neighborhood in Queens, New York and dropped out of school in the 10th grade. In 1988, Meyers went to work for Gruntal & Co, a medium size brokerage firm focused on research and retail brokerage with a small investment banking division. It was there that he learned the interlocutory structure of the different committees of a board of directors and got to know who was popular in American industry.
Jason Meyers joined Josephthal & Co in 1990 and took public; Medarex, later acquired by Bristol Myers, Veterinary Centers of America – VCA Antec, Uniphase (merged with JDS to become JDS Uniphase) and Alexion Pharmaceuticals, just to name a few. His old boss, who he still keeps in touch with, is now retired and one of the largest shareholders of Digital Currency Group.
In 2009, and before it was cool, he started one of the first FinTech companies. Jason Meyers built the first multi-jurisdictional equity compensation plan administration software platform. Their clients included Facebook, SIMS Metal Management and Steve Madden.
 How did you first get involved with Auditchain?
Auditchain was inspired by a war I had over an accounting with a regulator. The take away was how to reduce regulatory conflict over matters of accounting, audit and financial reporting. When I had my A-HA moment in blockchain, I realized that the best use case for a blockchain was accounting, audit and financial reporting.
What types of individuals are successful in the world of finance?
That depends on what you call success. The most successful people don't work in the world of traditional finance.
What's your ideal company culture like?
Relaxed, down to earth, collaborative, humble and really, really smart.
What has been your top accomplishments over the past year?
I would say that surviving the brutal bear market in cryptocurrencies, where most projects failed,  was my greatest accomplishment.
What can you tell me about Auditchain's plans for new services, products, or plans for growth?
There are plans to launch two products; DCARPE for Enterprise and DCARPE for Stablecoins. DCARPE for Enterprise is targeted toward the modern blockchain friendly enterprise. DCARPE for Stablecoins is targeted to fiat backed sponsored stablecoins. There are over 230 stablecoins in existence with an additional 200 expected by the end of this year. Stablecoins have a very serious integrity and assurance problem. They represent the most urgent need-case. Stablecoins are also are the simplest audit process to perform and therefore represent the biggest immediate market opportunity for Auditchain. Active discussions are currently underway with several stablecoins, including a stablecoin association that could lead to a beta launch within the first half of this year. If this occurs, Auditchian will be substantially ahead of its schedule for product launch.
There are 45 members of the DCARPE Alliance so far. These are members of the accounting, audit, financial reporting and related technology community. There have been substantial contributions made by certain members that have accelerated development. Other members are working to contribute upgraded versions of existing financial reporting components. Members who focus on financial reporting currently represent approximately 50% of the financial reporting activity for public companies on a global basis. We just announced two partnerships in the last three weeks; one with Monax and another with Rymedi; both are new members of the DCARPE Alliance.
Auditchain is planning to gradually open its source code after the launch. Selective invitations to contribute to development will be coordinated during that time that could lead to an accelerated rise in membership in the DCARPE Alliance.
Since Auditchain is a layer 2 protocol, it is therefore a chain agnostic architecture. This affords the flexibility of allocating resources, tasks and functionality to other established chains rather than building the functional attributes of each protocol into Auditchain's architecture. The DCARPE protocol currently interoperates with a number of other base layer protocols with plans to include more.
We plan to launch an initial exchange offering (IEO) hopefully this quarter.
What is the single largest problem facing the typical organization today?
Most enterprises still operate in a sort of stop and go formation. They are architecturally stitched together with bobby pins and rubber bands. Ely Goldratt in his famous 1984 book "The Goal – The Theory of Constraints" explains that an enterprise is only as efficient as its bottlenecks. Although supply chain management has made significant progress since Jonah was deployed. The bottlenecks now lie in business processes themselves. We are about to enter into the age of the "programmatic enterprise" enabled by distributed and decentralized cryptographically verifiable business process automation which includes artificial intelligence and machine learning.
One of the biggest challenges we have is articulating the new audit methodology to regulators and getting them to adopt.
What are the most important personal satisfactions as an entrepreneur?
The most important I would say is creating a vision and working very hard toward making it a reality which involves preparing to go to war to preserve that vision.
How does Auditchain differ from its traditional audit service competitors?
We are building a network of CPAs and Chartered Accountants that externally validate three categories of an enterprise; system and control compliance, financial statement data structure and accuracy and disclosure control compliance. This differs substantially from the one enterprise; one auditor engagement.
How is this industry affected by the economy?
We are in the first inning of a 9-inning ball game. I think that regardless of what occurs in the economy, there is a momentum underway to completely transform finance and also the way enterprises plan and operate.
What is the ideal experience for a customer/client?
Front end simplicity is the most critical. Just ask Google.
Can you share some career advice to others?
Include at least a minor in computer science with your JD MBA and you should be ok. As far as career advice; "never let anyone outside your family know what you are thinking".