Dherbs Founder A.D. Dolphin Provides His Thoughts on Business Success and Living Healthy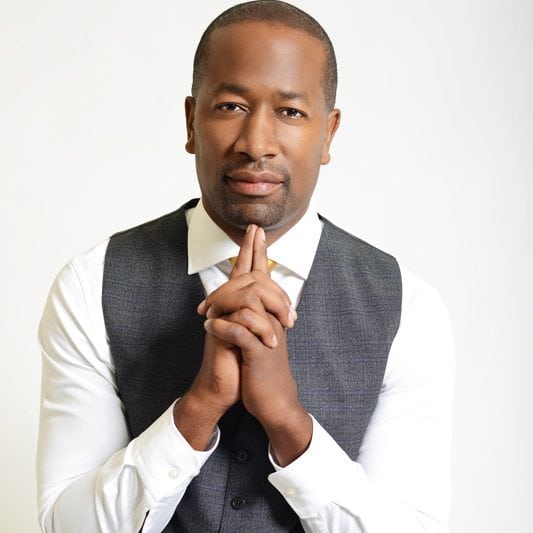 The grandson of 50's music mogul John Dolphin, A.D. Dolphin first began his adult life pursuing a career as a basketball player.  He pursued a career in Australia, and found success in the professional league there.  Inspired by his time in Australia, A.D. would go on to become a coach, even seeking professional training when he returned to the United States.
Dolphin's career and reputation as a coach grew rapidly, and he amassed more than 300 private basketball students in under 2 months.  A.D. became a trusted ally, and mentor to many of his high profile students.
"I saw how clients learned and what worked for them," Dolphin says. "I trained each client not only according to their desires, but also to their needs."
The connections he built through his more high profile students propelled A.D. Dolphin to explore opportunities in music and real estate.  But it would be the health market where A.D. Dolphin would truly find the opportunity of a lifetime.
In 2004, A.D. Dolphin first launched his company Dherbs Inc.  The entire purpose was to use herbs as a clear and direct pathway to healing, improved health, and an overall better quality of life.  Dolphin says of his motivation for starting Dherbs "I always knew I would be an entrepreneur.  Everyone in my family own businesses, and I wanted to follow in their footsteps."
Immediately, A.D. created and road tested the company's current best selling product, The Full Body Cleanse.  The entire theory behind the cleanse being to detoxify the body, while providing essential nutrients and vitamins to increase energy, promote better sleep, and enable a new life course of healthy eating.
In 2011, A.D. Dolphin and 2 of his partners expanded Dherbs into the online sphere with the creation of Dherbs.com, and they've never looked back.  The company philosophy is pretty simple, but clear "The body can heal itself if it has the right fuel".  On the backbone of that mission statement, Dherbs has created more than 400 herbal products to address a variety of health ailments.
Asked about what motivated him to continue his success with Dherbs, A.D. Dolphin said "There is nothing like the feeling you get when you start helping people."
How did you get started in this business? What inspired you to start this business?
After my career as an overseas basketball player came to a close, I needed a regimen to maintain overall body health. One of my friends introduced me to the concept of cleansing and I knew that it would become a big part of my life. I started telling everyone about how great I felt, and soon enough, I started meeting with herbalists to formulate a cleanse that could help people change their health.
How long did it take for you to become profitable?
It took about 4 years for us to see a profit. Nobody took a dime from the sales because everything we made went back into the business.
When you were starting out, was there ever a time you doubted it would work? If so, how did you handle that?
We never doubted our product because we knew we had something special. I was a walking testimonial because the Full Body Cleanse changed my life. It helped me kick my soda addiction and I never wanted to eat fast food again, so I knew it could have the same effect on others.
How did you get your first customer?
Before we had a website or radio & TV advertisements, we received customers via word of mouth. As more people talked about our cleanse, the more our business grew.
What is one marketing strategy (other than referrals) that you're using that works really well to generate new business?
We continue to advertise on the radio. A lot of our customers always say that they heard about Dherbs Inc. on the radio. The first radio advertisement we ever did saw a drastic increase in sales, and it has proven to work ever since.
What is the toughest decision you've had to make in the last few months?
The toughest decision was to create a marketing company within Dherbs Inc. We always have to look towards the future; therefore, we had to create a team to develop potential sales tactics to keep growing the business and customer base.
What do you think it is that makes you successful?
I believe we have the best Full Body Cleanse on the planet. First of all, we don't use any binders, fillers, or chemicals in any of our products. All of our products are vegan-based, even down to the capsules themselves. Lastly, the Full Body Cleanse works to cleanse every organ and system in the body, helping you feel completely rejuvenated.
A lot of health food stores carry many ingredients that you will find in this article; some can also be ordered online. The difficulty of the DIY beauty product you decide to make will determine how easy or difficult it is to find the ingredients. https://t.co/IucQefGDIj pic.twitter.com/FhbUhoqLhd

— Dherbs (@dherbs) September 19, 2018
What has been your most satisfying moment in business?
It has to be when we did our first segment on the Steve Harvey TV Show. We had been working with a pastor, who needed to lose weight to give his wife a kidney. She was on dialysis and he wanted to give her the thing she needed most. During the episode, he revealed that he had lost enough weight to donate a kidney. It was very moving.
What does the future hold for your business?
I believe that Dherbs will be the biggest herbal supplement company on the planet. I think that has a lot to do with the quality of our products. We strive to get the best natural products available, because natural ingredients do wonders for the body.
What are you most excited about?
Dherbs is preparing to launch a TV show called, "What's Weighing You Down?" It's a show that helps people achieve their weight goals through cleansing and lifestyle change. 
What business books have inspired you?
Jump: Take the Leap of Faith to Achieve Your Life of Abundance. This is Steve Harvey's book and it is truly amazing. In essence, the book is about chasing your goals in life and never giving up along the way, despite some of the struggles you may face.  
What is a recent purchase you have made that's helped with your business?
I wouldn't call this a purchase as much as it was an investment for the future of the company. We recently hired a full-time person to manage our social media platforms.  
Who's the most influential person in your life?
My Dad was an inspiration to me ever since I was a little boy. No matter what was going on in his life, he always made time to tell me that I was capable of anything.