Q & A With Healthcare Business Strategist and National Expert on Healthcare Payment Reform Deirdre Baggot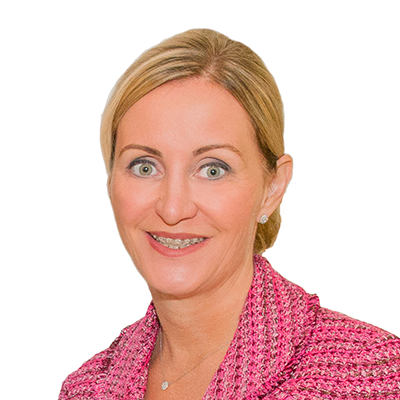 Deirdre Baggot PhD, MBA, BSN, is many things. She is a healthcare business strategist and healthcare payment expert currently residing in Denver, Colorado. Deirdre attended the Southern Illinois University in Edwardsville. While there, she received a Bachelors of Arts in nursing. She also has a MBA from Loyola University's Quinlan School of Business, and Ph.D. in philosophy from the University of Colorado in Denver.
Ms. Baggot's career began at Northwestern Memorial Hospital in 1997. She was a staff nurse, resource coordinator, and manager of their hospital administration group. Six years later, she moved to Ann Arbor, Michigan and began working for the University of Michigan Health System. In 2006, Deirdre Baggot moved to Denver, Colorado to become the senior administrator of the Cardiac and Vascular Institute of SCL Health.
Her work at the institute has helped almost 500 people in the organization, and improved business development, payer contracting, marketing, acquisitions, recruiting and more. She only spent four years there, before moving on to a position at GE Healthcare Partners. It was here that she was able to improve the healthcare payment system. Of her many projects, one was even able to grow annual revenues for a payment consulting organization to $6.6 million.
In her time in the healthcare system, she has create relationships with many clients, and designed and implemented her programs and strategies in over 200 hospitals around the country. For her work, Deirdre Baggot has received national recognition. She has also been a keynote speaker for many medical conferences, including The American Heart Association, Healthcare Financial Management Association, Institute for Healthcare Improvement, American College of Healthcare Executives, Innovation Summit, SAS, Pay for Performance Summit, SAS, Bundled Payment Congress, and Bundled Payment Summit.
Ms. Baggot has easily become the leading expert on bundled payments in healthcare, and has written over twenty papers on the subject. Beyond that, she has also been in a leadership position for over ten years at The University of Michigan Healthy System and the Northwestern Memorial Hospital in Academic Healthcare.
Deirdre is also well known in the industry for having authored more than 20 academic papers on the subject of bundled payment systems, as well as payment transformation, and healthcare reform.
Can you tell us a little bit about your business?
After spending ten years in Academic Healthcare, specifically health system executive leadership type roles, my former CEO convinced me to make the jump to healthcare management consulting. I have been working exclusively in consulting since 2010.
How did you get started in this business?
I grew up in a medical family, my father was an anesthesiologist and my brother is an OB.  From a very early age I used to work after school and in summers at my dad's office to earn money for summer camp.
What motivated you to pursue this career?
After completing my undergrad degree in Nursing and working as a nurse at Northwestern, I later went to business school and my mentors really pushed me into leadership which was a good move for me.  After my PhD and working in leadership, my CEO at the time encouraged me to take a swing at consulting which has been a great ride.
What is your favorite part about your job?
For me it is about making a difference.  Listening to clients and serving clients.
What day to day challenges do you encounter at work?
The work itself, strategic in nature is challenging.  How best to solve a client's problems?  How to move markets and grow marketshare, some of the problems particular competitive market issues or growth strategies can be quite challenging.  Helping clients reconceive their business model when a market is shrinking is challenging and fun.
What's an industry trend that you're excited about?
In healthcare, consumer wearables is an area that I am passionate about as I believe it can be an effective mechanism to engage patients and consumers in their own health and well being.  Fitbit is a great example of that.  There are many other great examples of wearable technology to engage patients in positive health behaviors.
Have you encountered any major setbacks or challenges in your career?
When Trump took office we had about eighteen months where the value agenda was a bit up in the air;  Changes in the political climate can derail great health policy which often times feels like a setback.
What are your keys to staying motivated and productive?
Goal setting is something that I do every day.  I love my work so staying motivated isn't work, it just comes naturally.
Tell us one long term goal for your career
Long term, probably to do more board work.  I don't always have time for board work but I do enjoy it.
What's the most valuable lesson you've learned in your career?
Failure is a gift.  A data point.  I am not sure I even view failure as bad because it has been the times in my career where things didn't go as planned where I grew the most.
What advice would you have for someone just starting out in a healthcare related field?
Be the hardest working person in the room and be unrelenting in your pursuit of excellence.
What are your favorite hobbies outside of work?
Watching my kids do their sports.  I learn a great deal about my kids personalities by watching them in their sports.  How they handle winning, how they handle defeat.  Their ability to be a great team member etc.  Many of life's great lessons can be learned in your sport.
Be sure to follow Deirdre on Twitter and Instagram