Q&A with William Saito, IT Strategist and Tech Entrepreneur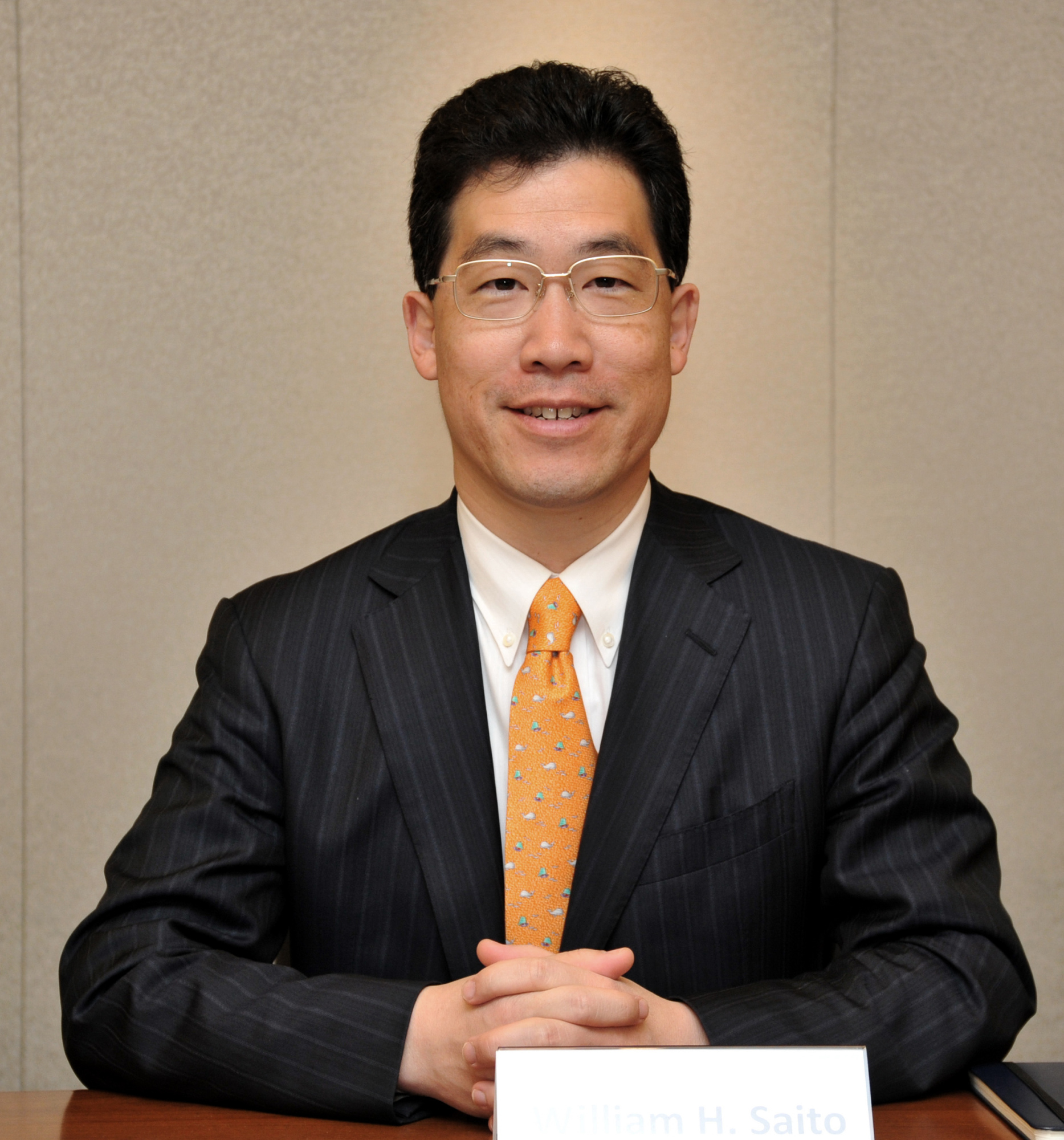 William Saito is an international business, IT strategist, and Venture capitalist. He brings quick thinking, savvy business strategy, and extensive leadership and direction to the field of technology.
Saito has influenced government leaders advising them on topics ranging from cloud computing, network security, to technology strategies. He's also maintained relationships with G2000 C-level executives, stakeholders, opinion makers, and thought leaders across an international platform.
William Saito advised the World Economic Forum, Pricewaterhouse Coopers and the Chertoff Group on international and cybersecurity. He also founded Japan's first ever independent accident investigation into the events following the Tohoku earthquake, tsunami, and resulting nuclear disaster at Fukushima.
He was named Entrepreneur of the Year in 1998 by NASDAQ, Ernst & Young, and USA Today. He was awarded the Medal of Honor for his contributions to the cleanup and recovery efforts for the people of Japan in 2016.
William created an early software company in his dorm room at the University of Calfornia, Riverside. The company focused on device drivers and firmware for several popular consumer electronics companies. In 2000 Microsoft acquired the rights to the technology. Since this time, he has invested in more than 25 startup companies, helping them to build from the ground up.
Saito has served on the boards of multiple technology companies as well as a special advisor to Japanese Prime Minister Abe's cabinet from 2013 – 2017. During that time he specialized in cybersecurity and aided the improvement of Japan's cybersecurity defenses. He also served as a strategic advisor to Japan Airlines in 2015.
William Saito's core business belief is contingent on the idea of risking failure to build success. His investments are influenced by and supported through advancements in technology. Saito holds degrees from Harvard, Yale, and the University of California, Riverside. He is also a professor of management and technologies and has taught at several universities including the UCLA Anderson School of Management and the University of California, Riverside.
Describe a typical day for you? What makes you feel productive?
I spend a lot of time working with different companies to assess their potential, their room for growth, and how I can help them maximize all of this. I love to find an innovative solution that can benefit a company. Something that is implementable, and also efficient. I also love finding startups that have long-term investment potential and am researching companies and meeting with owner/operators to discuss their goals.
What are your favorite trends with upstarts and entrepreneurs in venture capitalism?
Information technology is growing at an astounding rate that is almost impossible to keep up with. Artificial intelligence, the blockchain, advancements in robotics, cybersecurity, cloud technology, machine learning, virtual reality and altered reality; it's all fascinating. What once seemed like a pipe dream now is completely practical. This is how technology changes the world, and being at the forefront of the evolution of that is a tremendous privilege.
What is one habit that you practice regularly that keeps you informed and growing as an entrepreneur?
I don't want to sound like a broken record, but failing? I am actively searching for ways to fail. Or I'm helping my clients find their failure points.  I seek opportunities to push the boundaries of what's possible to see where it all falls apart. Failure is a fundamental ingredient to innovation, and it's the only way to move forward.
What advice would you give your younger self?
Take your time. Explore your passions. Keep tinkering. Success will come, it's just a matter of when. Be grateful for the gifts you are given and your circumstances.
What is one web service or piece of software that you recommend for productivity? And how do you utilize it?
This may sound counterintuitive since my entire career is built on innovations in technology, but I believe the one thing all companies cannot survive without is a strong team of personnel. In my classes, I teach the concept of T.E.A.M: Together Everyone Achieves More.
All of the software and technology in the world cannot compare to the advantages of a core team working together to create, adapt, and innovate.
That being said, I do appreciate the technology advancements of WorkDay, SalesForce, Office265, and similar programs. They've streamlined the way companies share information and do business. They also make it easier for teams to collaborate and communicate.
What is one thing no business should go without?
Unfortunately, cybersecurity and information security tend to get a bad rep. Many companies put the management, implementation, and maintenance of these on the back burner.
The truth is they can be a considerable advantage competitively speaking. To me it seems obvious: protect your company with the soundest cybersecurity system available, and you limit attack and adware from infiltrating your client information.
This should be a number one priority for any business or entrepreneur. Technology is never in stasis and relying on outdated technology to protect your business is a risk that I'm not willing to take. Any company can become susceptible to an attack especially as hackers become savvier and adapt to changes.
What is one habit that you recommend business entrepreneurs adapt?
The most successful entrepreneurs that I've worked with have one thing in common: persistence. This goes hand in hand with the idea of failing to learn. They don't merely fail and then give up. Instead, they evaluate, ascertain, adjust, and dive back in to figure out how to move forward. As a result, they become experts in their field and can adapt very quickly to changes in trends and technology.
What has allowed you to create longevity in your career?
I've had the most success with creating a base of loyal customers and clients. For me it's not just about establishing a sale, it's about building a relationship, nurturing it, and creating a safe space for my clients to return when they either need more assistance or are starting a new business.
You speak a lot about failure when it comes to your industry.  Can you talk about your specific failures and how they informed your career choices?
My parents bought me a $2000 computer when I was ten years old. (With inflation that's equal to about a $5000 computer today.) The very first thing I did was to take it apart. I failed, over and over again, reassembling it, but I learned first hand how to build a computer.
This set the course for my addiction to machines, and to how things work (and don't work).
What is one innovation or business tactic that our readers could do today?
Mobile technology is one of the fastest, easiest, and least expensive ways to move your business forward. Mobile technologies are in many ways, changing the way the average consumer does business. Mobile apps are also an effective way to bring your business to the international market.
What book would you recommend to our readers who are interested in your field?
I love the book, "Failure: Why Science is So Successful," by Stuart Firestein. Science and technology are so intertwined that it's hard to differentiate one from the other at times. I had an obsession with chemistry in high school, similar to the one I had with computers, and I love how Firestein explores the process of failure and how it informs discovery.
Connect:
William Saito on Linkedin