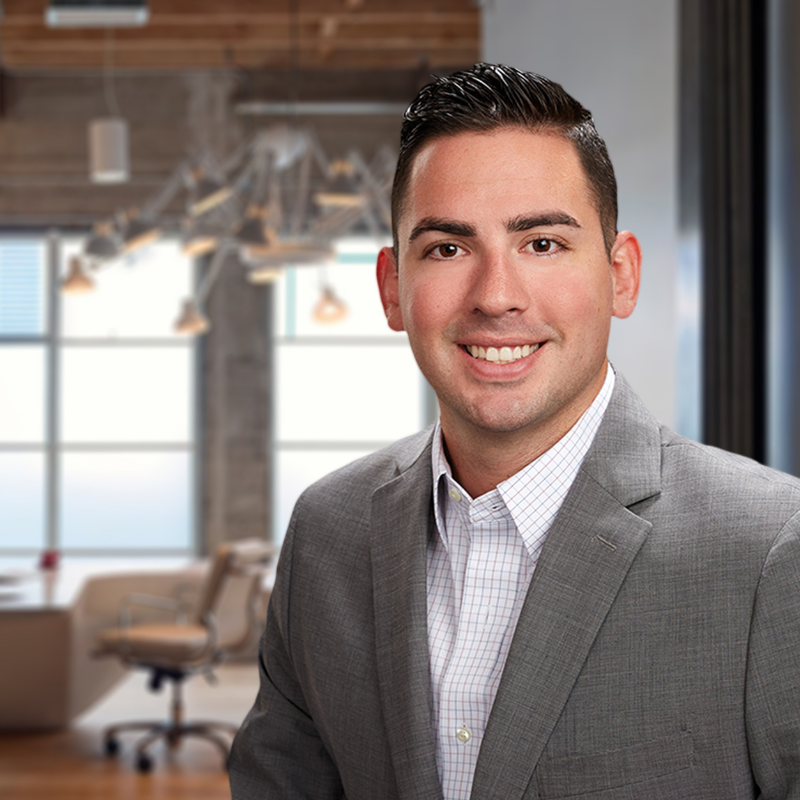 Brock Rasmussen is an award-winning Commercial Realtor in Naples, Florida. Brock joined Lee & Associates in 2015 and is primarily located down the i-75 corridor in Florida. He is a two-time winner of the CoStar Power Broker Award (2017, 2018) for Industrial Leasing in Southwest Florida, and is the youngest recipient of the honor by 10 years.
With a Bachelor's degree in Business Management from Florida Southwestern State, Rasmussen has built a successful commercial property career. An expert in his field, Brock Rasmussen is well versed in Property Management, Asset Management, Contract Negotiations, Commercial Real Estate Sales, and Commercial Leasing as well.
What made you choose to go into Real Estate and what is your area of focus?
I was referred to Commercial Real Estate from my Accountant and it has been a great career.  I have learned so much since I began. Clearly, they saw something in me, which I have now found and am excited to do every day.  Once my career started taking shape, I really dove in and absorbed all of the information and material that I could get my hands on.  I am happy to say that that was the best suggestion given to me and it has really become a solid career.
What parts of your job do you find most challenging?
I really want to help my retiring, or soon to be retiring clients, find a property that will offer them a stream of income. The property allows them more financial flexibility, which provides a comfort zone during retirement.  We have a number of retirees in Florida and many of them are only here for half of the year.  They are seeking a property that would drive income for the other half of the year.  A highly rentable property in the great location is gold for the owners.  The income not only helps pay the mortgage, but also helps prepare for the future.
What does a typical day look like for you?
After my morning coffee, it is time to get going on my client list. I have to follow up on many things for property sales. You know what they say: 'You are only as good as your last sale', so I work hard to stay current and find the best properties.  Once I have gone through my list, I begin focusing on new business.  I enjoy introducing myself to potential clients, so I will carve out some time to meet new people who may need a Commercial Realtor.  I am always working to move my business forward and the possibility for new growth keeps me on the move!
What do find most enjoyable about your work?
I really enjoy finding the properties that my clients are looking for. Not just a match, but a really great property for their business.  It is not just a win-win, but knowing that they will grow and thrive in their new location is great.
As a Real Estate expert, what is your greatest strength?
Perseverance!  I am happy to go door to door and even get on the phone to promote my business. These are from the roots of this work and I still use all resources to expand today.  I am always excited to work with a new client.
What do you consider to be unique and different skills that you have as a Real Estate Agent?
I am very driven and, as I mentioned, I will gladly reach out to potential clients, even the old school ways.  When you start with a basic introduction of yourself, you can build from there.  I think a handshake and a smile will go a long way.
Do you find it hard to separate your work from your personal life? Is there something specific that helps you do that?
Not at all.  Everyone should make time for both.  It is important to separate both and have a balance.  I do not have a problem 'shutting off' work and doing something else.  I am very organized, which helps me to compartmentalize work and home.
If you could go back in time, what advice would you give a younger you?
Start sooner!  I really wish I had begun this career earlier, but I am working hard now.  It is rewarding personally and professionally and I really enjoy my work.  I would let my younger self know that after college, I should go straight into Commercial Real Estate.  This way my base would form sooner.  Plus, I would not spend too much time trying to 'figure out' my future, since I already gave myself advice.