Q&A With Lindsay Guion, Founder and CEO of GUION PARTNERS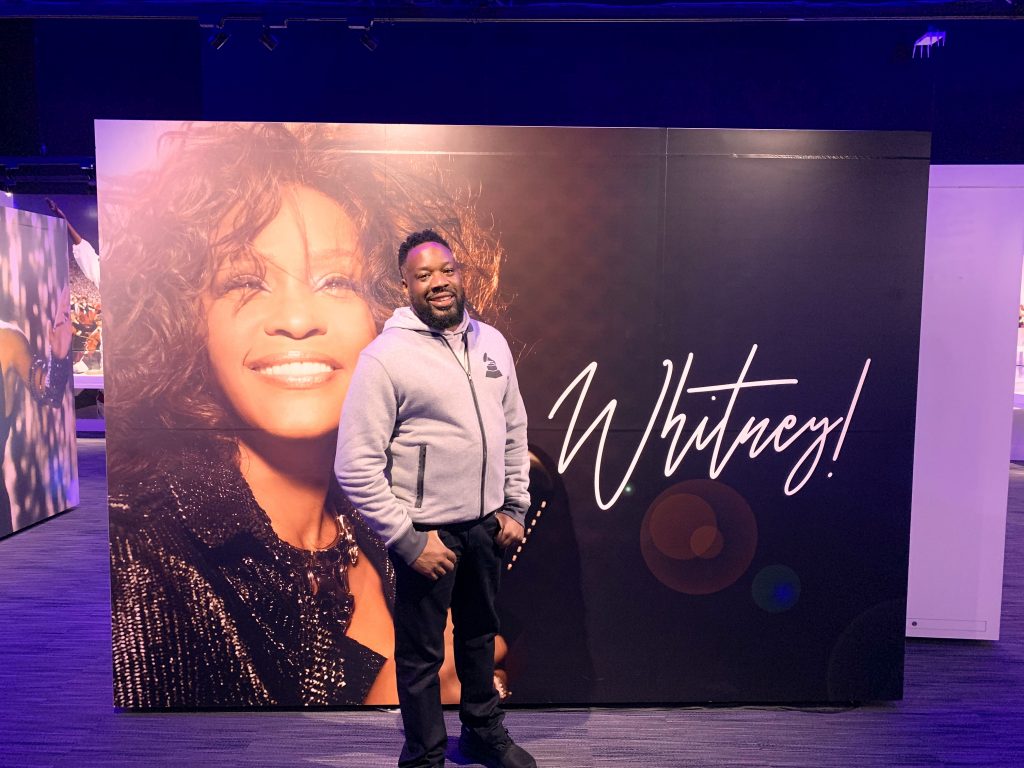 Lindsay Guion is a 20-year veteran of the music industry with a unique perspective and drive to cultivate success. AS the Founder, CEO, and Global Chairman of GUION PARTNERS, Lindsay Guion has consulted with and artists, entertainers, sports stars, and technology experts. Some of the producers and artists he is proud to have worked with include Rich Harrison, D'Angelo, Ginuwine, and the incredibly talented Mya.
After obtaining his education from both Georgetown and Harvard, Lindsay Guion began working with movies and soundtracks. His first movie project was Posse, in 1993. While working on it, he had the pleasure of working alongside artists like the Neville Brothers and Tone Loc. His experience continued with the HBO movie Bessie in 2015, this gave him the opportunity to work alongside music icon Queen Latifah as she portrayed the legend Bessie Smith. His successes continue to push him to stay up to date on the most current technologies and movements within the entertainment industry. This enables him to maintain his unique level of problem-solving skills, confidence, and focus to help his clients create the best possible outcomes for their careers and projects.
Lindsay Guion is the product of a hardworking, middle-class family. His father proudly served his country in the airborne division with honor. His mother was a homemaker and enjoy cooking. Upon reflection, Lindsay Guion believes this is where his dedication, consideration for others, and ability to enjoy the fruits of his labor stems from. The nurturing of his parents coupled with their encouragement produced the skilled and gifted man he is today.
Have you always wanted to do what you are doing now?
The short answer is yes.
Since I was a child, the concept and desire to create my own business was deeply rooted and cultivated. Initially, I would come up with numerous business ideas either on my own or with a little help. Each one was then chronicled in my diary in the hopes that one day the perfect idea would come to me and I could and would execute it. My biggest obstacle was execution.
As many ideas flowed through my mind over the years, I pursued my bachelor's degree in legal studies, pre-law. During this period of study, I was inspired to begin a startup. There were many obstacles to this. First off, I didn't want to begin a business with legal requirements and other demands coupled with self-doubt if there was a chance, I would regret it later.
My passion for music was first and foremost in my mind. My fascination for technology related to media spurred an idea. It was through this merger my company was born. The initial investment was fiscally attainable. I took my chances, jumped into the business and it is still thriving fifteen years later.
I believe it is my love for what I do that continues to inspire me today. With the support of friends and family I have been able to develop this growing company with a measure of success far beyond what I originally anticipated.
What does it mean to you to be in this business?
For me, this company is something I get to wake up and look forward to doing every single day. I have come to believe that if you love what you do, you can truly stop working for a living. I can say that I found this in college and it has extended well beyond anything I imagined it would.
What do you do to stay motivated?
Waking up every day and doing what I love to do one goal at a time. Each goal accomplished keeps me moving to the next.
What is your secret to staying productive and staying on top of tasks?
I work on each project, one item at a time, one client at a time. While I may set the ball in motion for one item, I don't go back and retrieve until I have completed the goal for another project or client. It keeps the day organized and the projects completed.
What aspects of your job do you find the most fulfilling?
Every day is an opportunity to create something amazing with very talented people. This allows me to leave my mark while helping others do the same. There's no better feeling than watching a project or a client thrive in a way you couldn't imagine.
What aspects of your job do you find the most challenging?
Some of the business choices I've had to make have been very difficult for both personal and professional reasons. I really credit the support of those around me for my success, which can give much of what I do a unique perspective.
I think the most difficult decision I had to make involved what to charge or make from a client. It led me to have to make adjustments to my company that would include releasing a friend from our arrangement. It came down to dollars and sense. It was hard to divide the time and energy to develop someone who was unable to return the same for my company. It was very hard for me to do this because the gentleman was an old and very dear friend.
What are your passions?
Music and technology are my passions. Every day I get to wake up and do a job, fulfill a role, and create something that I love. There is no life more amazing than this.
What inspires you everyday?
My parents. They did amazing things while I was a child. My mother was there for me always. Both of my parents worked hard and really lived the life they enjoyed. Growing up in such an encouraging and nurturing home continues to inspire me in ways I'm still learning about in my life.
What career choices would you recommend for someone starting in your industry?
Read and research. Make the music you love, but do a lot of reading and researching. You need to be constantly learning about the industry and its accompanying trends. These aren't lessons you easily get in a classroom. You have to keep learning, keep searching, and keep growing always.
If you could start all over again would you still choose the same career? Why or why not?
Yes, I absolutely would. This is the life I have always wanted to live. I dreamed of running my own business. This became a reality for me in the industry that has driven my joy for years before I started making mix tapes. Going back to the beginning there are very few things I would change, even now. I learned the lessons I've had to learn to develop the business that I love.