Q&A With Gary LaPlante, Broadcasting Professional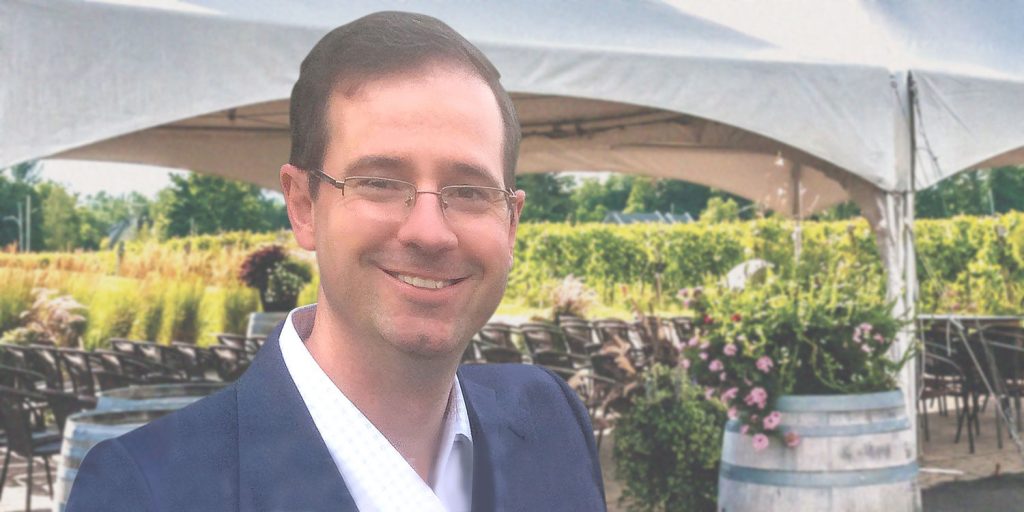 Gary LaPlante is a veteran newsroom manager with more than 25 years experience in broadcasting.   Most recently he has been a manager at three different television stations in Boston – including a stint at WBZ, the CBS owned and operated station.
Gary began his career in radio while still in high school, first working at his local radio station, WOON in Woonsocket, RI. Then, while still a student at Ithaca College, he started his career in television at WPRI in Providence in 1997.
Gary is a 3 time Boston/New England Emmy ® winner – and has been nominated several more times.  He has also been part of news teams that have won numerous Murrow and Associated Press Awards.  Gary is also a past Vice President of the New York State Associated Press Broadcasters Association.
Gary's largest life focus is his wife and 3 children – ages 11, 10, and 7. Despite his busy career in broadcasting – he has rarely missed one of their sports games or drama performances.
Gary and his family also love to travel – their most recent trip was to the Dominican Republic – where the kids loved the combination of playing in the pool and the warm ocean.  Gary's family also spends much of their summers on Cape Cod.
Gary is a true broadcaster – and the LaPlante's are a devoted New England family.
Have you always wanted to do what you are doing now?
I always wanted to go into broadcasting – and sports was my first love.   I still have the cassette tape of my very first sportscast from WOON in Woonsocket back in the early 1990's.  The very first words I ever said on the radio were "In NHL action" in a very heavy Rhode Island accent.   I fell in love with radio instantly.
Not long after that I did my first shift as a DJ.  My radio mentor Dave Richards took a chance on me and gave a kid a shot.  One of his rules that I still teach people today is "Know your tools".  The very first song I ever played on the radio was "Africa" by Toto.   It was on vinyl – and I played it on 45 instead of 33 rpm!   The Program Director, Joe Callahan, came running in and saved me. By the way, it is 2019, and Dave and Joe still run WOON all these years later.
I continued doing radio in college – but I fell hard for TV and journalism while at Ithaca College. I have always been a curious person. I started at ICTV first semester of freshman year and have never looked back.
What does it mean to you to be in this business?
We have the awesome responsibility to tell people's stories – and to seek the truth.  We often meet people on the best days of their lives – and others on the worst days of their lives.
It is a great responsibility to work in journalism – I believe now more than ever.   This is not meant to be a political statement by any means – but long-time reputable news organizations are being called "Fake News" by the leader of the free world.  This put added pressure on us to do our jobs better than we ever have – because some are expecting us to fail.
What do you do to stay motivated?
It is not hard to stay motivated in broadcasting.  It may sound like a cliché – but every day is truly different.  Many days are truly exciting – especially if you are a competitive person like I am.
In a television newsroom, the typical day starts with a morning meeting and we come up with a content plan for the day.   Very rarely does that exact plan end up being what we do on TV.
In a large market like Boston, there is constant breaking news – and several stations competing to win every big story.   Assignment editors and news managers have helicopters and multiple reporters and camera crews to dispatch.   One perfect decision and you can win. One wrong decision and you can lose badly.
What is your secret to staying productive and staying on top of tasks?
Building a team atmosphere and delegating – especially when things get busy.
During a big story or a breaking news situation – or even during a storm – it needs to be all hands on deck. Producers may be assigned to a much later show – but I will delegate things in the moment to make the current show the best it can be whenever I need to.
The other thing I do is get my hands dirty myself when needed. News managers should never be afraid to produce shows, field produce, run the desk, etc. These can turn into some amazing teaching opportunities as well.
What aspects of your job do you find the most fulfilling?
I personally love telling people's stories of making a difference in the community or overcoming tragedy or huge odds.
A little selfishly – my favorite professional experience was being on the field right after the New England Patriots won their most recent Super Bowl. Standing just feet from Tom Brady as he held the Vince Lombardi trophy – and interviewing MVP Julian Edelman was a dream come true for a New England Sports Dan.
What aspects of your job do you find the most challenging?
Taking no for an answer from the boss when asking for additional resources to win a story.  No is probably a hard word in any business, but particularly hard in our ultra competitive world.
Also – the 24/7/365 news cycle. I do love it – but always needing to pay attention to the news can get tiring.
What are your passions?
My passions are telling stories, investigating the truth, professional sports (particularly football and hockey, and particularly the Patriots and Bruins) traveling, and cooking.
Other than cooking – all of these things have been part of my job at one point or another. I especially love to grill.  And I love pasta.  If I had it to do all over again, I would still go into television – but running an Italian Steakhouse would be a close second.
What inspires you everyday?
People. Especially the genuine, hard working, sports loving people of New England.
My own children also inspire me. I don't know if they got it from me – but I am amazed at their energy level.  They get me fired up and ready to go every morning.
What career choices would you recommend for someone starting in your industry?
Don't be afraid to start in a small market – like Woonsocket, RI – even if it is a place you have never heard of. It is good to start somewhere where the managers have more time to teach and there is more forgiveness for making mistakes.
And an added benefit – almost all of the other people working in TV or radio in those markets will probably be young like you. It is a great chance to not only learn together – but also make life long friends.
If you could start all over again would you still choose the same career? Why or why not?
I would absolutely choose the same career. Especially if you are a competitive person.   This career will literally get your adrenaline going.   Depending on how hard you want to work – the sky is literally the limit.   How many people get to stand right next to players who just won the Super Bowl?   I did.  You can too.