Interview with Georgette Huston, CEO of Ge'Marie Visuals, LLC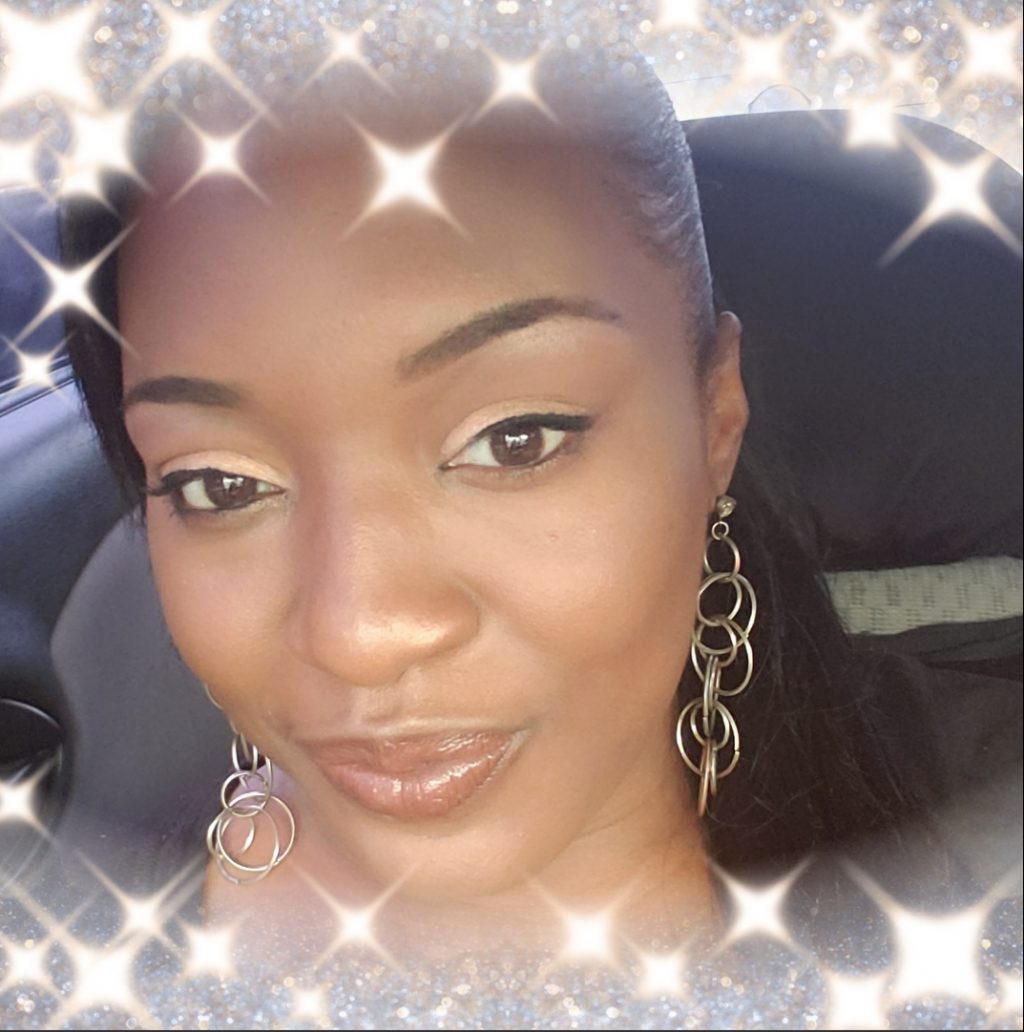 1. Tell us a bit about Ge' Marie Visuals, LLC.
Ge'Marie Visuals, LLC. is a small art based business that specializes in customized artwork. From banners, to mugs, tees, aprons, and pretty much anything you'd need or want customized. If Ge'Marie can't do it, I guarantee you I'll refer you to the very best who can. As the owner and the sole artist, I am literally Ge'Marie, and not just because of the name. I run every aspect of my business. Now, as an independent visual artist, I have been creating art for over 20 years. Since starting Ge'Marie back in 2015, I have serviced the Southwest Mississippi region as well as distributed art to at least 6 other states, and 2 countries. My goal is to create more art awareness by doing things that showcase the many benefits of art and art therapy.
2. What gave you the idea for your business and how did it start?
Funny, I've always wondered how I would respond to this question. The irony is, I honestly thought I'd be doing something else when it was asked. But God…right. To be totally honest, I never imagined there would ever be a Ge'Marie Visuals, until I met the man I'd end up wanting to spend a couple of forevers with. We were maybe a year into our relationship and he told me that he heard that I used to draw. Mind you, the operative phrase is USED TO. I took an extended hiatus from the one thing that gave me life after allowing my ex husband to talk me into dropping out of art school and coming back home. When I look back at things now, I think the resentment I felt for him through the years after turned into the depression that made me just say EFF IT. I had literally got to the point where if I was asked to draw something, I would say, "I only draw for my kids".
So, to have it brought up nine whole years after my divorce, after I convinced myself to accept that I'd never be the Graphic Designer I wanted to be. I definitely wasn't trying to talk about it anymore. During the time we met, I had just worked my way up from a housekeeper to a front desk position at the hotel I had been working at for the past two years. Truth be told, I really liked working in the hotel industry, but I can't deny my spirit felt unfulfilled. Oh my God, he bugged me every other day about drawing something. So, I finally let him convince me to sketch out a boy using the word boy. I think his was supposed to look better than mine. Lol, SIKE. Anywho, after that, he introduced me to some friends of his who happened to also be connected to one of my dearest friends. I would go on to forever thank all of them to this day for encouraging me to take my leap of faith. They gave me my first gig, which was to create a banner just to decorate a room, and the rest has pretty much been history.
3. What's your favorite thing about your job?
I love the fact that I can be available for my children whenever they need me. I get to create a schedule around the needs of my family. I get to attend school programs, I'm able to be home and take care of them when they're sick, I'm able to take care of my twins until they start daycare and I gotta tell you…its exactly what I wanted and prayed for before making this move. I love being the type of stay at home mom who can also provide for my babies financially.
4. What are your keys to making yourself productive?
I work diligently to remain consistent with the work I produce, I research insights on what my followers like in order to create more engaging content. I work through my fears of the unknown in my field of choice by trying new things, and doing the things I feel I can't(based off the fact it's something I've never done).
5. Tell us one long-term goal in your career.
My biggest long-term goal is to take Ge'Marie from LLC. stat, and to grow it into a major corporation that services consumers worldwide. I see several Ge'Marie storefronts rising amongst the ranks of Michael's, Hobby Lobby, and Joann's.
6. What's the most valuable lesson you've learned through the course of your career?
Wow…where should I start? I actually started creating posts for entrepreneurs entitled "Dear Future Boss". They appear on my personal Facebook page and my Instagram. The information I share in these posts are valuable gems I have picked up along the way. First instance…
Dear Future Boss,
*      No circumstances can stop you from accomplishing goals unless you allow them to.
*      You need a team.
*      You need a business plan.
I decided to do this, because I know what it's like as an entrepreneur with limited resources and funds. Everyone can't afford to pay for a conference, workshop or something as small as a webinar. These are just FREE gems of entrepreneurship and wisdom I really don't mind sharing. I've had so many people bless me with knowledge…why not pass the blessing.
7. What advice would you give to others aspiring to succeed in your field?
Drink tons of coffee. Lol. Seriously, the only advice I think I can honestly give a person is, pray through the hard times, embrace and thank God for the good times, network your ass off, and as long as your heart is in it…DON'T EVER GIVE UP.
8. What are your favorite things to do outside of work?
Outside of Ge'Marie I love my simple little life. I love spending time with my fiance and babies either lounging around the house or at a spot we can all agree on. My mom's side of the family is kind of close knit, so I love that I really don't have to leave the neighborhood to have a good time.
9. Name a few influential books you've read and/or websites you keep up with that you'd recommend to readers.
Who told you guys I love to read, lol? Well, in my book bag I have "Round the Way Girl" by Taraji P. Henson. I'm still finishing it, but my favorites are, "The Audacity  of Hope" by: My favorite former President, Barack Obama, and "Act Like A Success; Think Like A Success" by: Steve Harvey. I've ordered, "Becoming". I also follow a lot of art pages on Instagram as well as many entrepreneur pages. Some of my favorites are: @xxlcollective, @baabwriting, @bossladymindest and these are just a few.
Contact
Website:
Facebook:
Instagram:
Twitter:
LinkedIN:
Georgette Huston