Q&A with Roseann Bennett of Center for Assessment and Treatment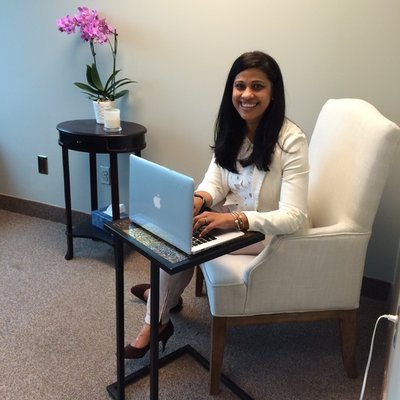 Roseann Bennett is an accomplished marriage and family therapist with over 10 years of experience working with individuals off all walks of life, helping them through life's many challenges. While working as an in-home family therapist, Roseann Bennett was responsible for individual, marital and family therapy, treatment planning, case management, and crisis management. She worked primarily with adolescents and their families throughout New Jersey, specifically Warren, Somerset, and Hunterdon Counties. Over the course of her career, Roseann has proven herself to be a compassionate therapist with a diverse background in assessment and therapy as well as an effective, forward-thinking business leader.
In 2009, Roseann Bennett set out to help establish Center for Assessment and Treatment. Since opening its doors in 2010, the agency has helped hundreds of people through life's struggles, both internal and external, within their control and exceeding it, horrific and commonplace. Center for Assessment and Treatment, is a 501 c(3) charitable organization, that is devoted to treating and advocating for individuals and families of all backgrounds, especially those who are are disenfranchised or marginalized by the community.
Roseann Bennett also regularly maintains blogs on both mental health and women in the workplace, two topics that she considers personally important. It is her hope that these resources are educational and wide-reaching to any individuals seeking more information about these issues.
Pre-work: how do you start your day? Time, morning routine, any other rituals.
To a fault, it's my work ethic. You hear a lot about self care in our field, and it's something I strive towards, but part of what makes me great at this job is that I have worked, and will continue to work extremely hard. Each day I get up early and I am on my computer, I see clients, check in with employees, and problem solve, pretty much nonstop until my mind and body gives in. It is both a flaw and one of my greatest assets.
Early morning work routine. Priorities and tasks explained in more detail.
I am responsible for the overall leadership, direction, and coordination of the programs and activities at the Center for Assessment and Treatment. Throughout my day, I'm an integral player in the development of programs relevant to the various populations served. I prepare agency budgets and maintain an adequate system for proper accounting of funds. Most importantly, I maintain my own clinical caseload at the organization because my true passion lies in connecting with people and helping individuals realize that change is possible.
Walk us through the rest of the day. Go into detail about the people and departments you work with, any midday routines, other things that make your workday unique.
My tasks vary greatly, from writing policy, to developing programs, to the more mundane, day to day tasks. First and foremost, I am a marriage and family therapist, the majority of my day often consists of providing this service to those in need.
Share any productivity tips and other things that keep you motivated and grounded.
I think the key here is a variation of intense attention/time, coupled with walking away/pondering, then revisiting the idea. This is how I develop solutions to most problems. It's not always about logistically bringing an idea to life, but whether it's sustainable, assessing risks, and whether the idea is executable within our scope of practice. I also need to make sure I am passionate about the idea. Simply because an idea might make sense, if there isn't passion, I know it won't survive.
Talk about your workplace – office, the work environment, coworkers, etc.
Sometimes I'm a bit "old school," but that's related to my profession. I rely on pen and paper quite a bit. I think best using that medium. I can't really explain it. Sure, I use Google Drive, Gmail, and our EMR (Electronic Medical Record), therapynotes, and they are all great but my truly productive time is spent with my notebook, where I can actually think about things beyond a day to day to do list.
How do you end your workday?
At the end of the day, I update my planner. It helps to organize my schedule and prioritize my to-do list. Crossing off a completed task can be extremely satisfying.
And post-workday activities? What does a typical weeknight look like? Do you do any work at night?
With my family, depending on the night we might do some reading, or watch an episode of "RescueBots" on Netflix. After that my husband and 4 year old son discuss our "high's and lows" of the day. I think this is important. Sometimes if you have a rough day, it's all you see, you fail to realize that there were, in fact, "highs".
Wind-down routine at night?
I read recreationally. It keeps me grounded.
Weekend Activities?
A massage. Without a doubt. It's the best $100 I've spent recently. You have to schedule time to take care of yourself and treat it to be something as important as something work related. If I don't take of myself, I feel it…my performance suffers, quality of work is compromised. We all feel that way.
What are the stages of your career that lead you to your current position?
Sure, I'll start with my formal education first. I hold a Master's degree in Psychological Studies from Seton Hall University where I graduated twenty years ago. I then went on and continued my education and obtained my Specialist in Education degree in Marriage and Family Therapy, also from Seton Hall two years late. I completed my AAMFT Approved Supervision Fundamental Course at Seton Hall in 2007. Today, I'm a marriage and family therapist with over a decade's worth of experience working with individuals off all walks of life, helping them through life's many challenges. I've worked primarily with adolescents and their families throughout New Jersey, specifically Warren, Somerset, and Hunterdon Counties. Helping others and trying to make a positive change in the family system is something I've always wanted to do.
How did you choose the industry you are currently in?
Nearly ten years ago, my husband and I set out to help establish Center for Assessment and Treatment. When the doors opened, the agency began its mission to help people through life's struggles, both internal and external, within their control and exceeding it, horrific and commonplace. The center is a 501 c(3) charitable organization, that is founded to treat and advocate for individuals and families of all backgrounds, specifically those who are disenfranchised or marginalized by their own community. I did in-home therapy, and I noticed that once I transitioned from in-home therapy to outpatient therapy, there was a long wait like six, nine months. The families or the individuals always ended up coming back to me because there was no continuation of care for them.
What are some of the professional challenges you have faced and how did you overcome them?
Oh, there have been several. Center for Assessment and Treatment was not a simple, overnight process. At this point, the organization is not funded and does not have extensive resources for funding. But this does not stop the organization from thriving and continuing their mission and helping the community.
What is your most valuable skill that makes you an asset to your team/company?
Embodying the values that are instilled in me as a marriage and family therapist, I consider a holistic and systematic view on the problems that I face on a daily basis. The center I love is essentially a mirrored reflection of my own values. Due to how the organization was created and how it currently functions, my team and I are able to treat individuals at a low cost, while still providing the quality mental health services they need.
What would you consider your greatest accomplishment in your career?
People tell me that I've proven myself to be a compassionate therapist, amassing a diverse background in assessment and therapy. Some have said that I'm an effective, forward-thinking business leader. Compliments from peers are always the best because they know how hard it is achieve in this industry.
Talk about the early days of Center for Assessment and Treatment. What were you responsible for doing?
We started from modest means. Once my husband and I were licensed, we set up their offices by bringing in furniture from our own home. We also worked out a deal with the building's landlord until we began getting clients. We attended meetings in the community. Our offices were open six days a week, from 8 a.m. to 9 p.m. We also never turned down a client, no matter the circumstances.
Early Successes?
It was just Todd and I on our own doing all this stuff with no funding from anywhere. It honestly was a godsend that we did this the way we did. We just didn't want bureaucracy telling us what we should do. We really, truly believe if there's a need for someone to stay more than six sessions, then we will see them more than six sessions. We didn't want someone to tell us, you have to cut them loose. We'll make that determination. We didn't want someone who has no interactions with this individual or family to make that determination. We are really, really passionate.
Early Failures?
We brought on another mental health professional with a specific subspecialty. We marketed heavily that this person was part of our team and that this subspecialty was available. However, the phone hardly rang. It was a loss no doubt about it, but the losses were contained. We just had to keep moving forward.
What are the greatest lessons you learned from this experience?
I wish I could summarize this down to one habit or one thing that really makes the difference. It's more about lifestyle. The nonprofit that I developed with my partner, has been such a strong focus in our lives. You have to care about and love what you do, otherwise the long hours that are required for any entrepreneur will get to you. It will no longer be worth your time unless you love it.
What's an idea for you next job or venture after this?
Oh, I love anything that will make my life easier. Here's an idea, to my knowledge it does not exist. Whenever I park in the city (always street parking, I refuse to pay) I am often faced with very complicated parking signs and I am often unclear about where is a "valid" place to park. An app for a mobile device that shows me where I can park and when (for example it will account for street cleaning, the hours stipulated on the sign etc…) will save lots of costs and confusion.
In your own words, describe your industry.
We are in the business of healing. Except instead of administering an antibiotic, we help guide the client so they can heal themselves. Sometimes this is only a few sessions, other times this takes years.
What makes you an authority in therapy? Talk about your background.
I am an American Association for Marriage and Family Therapy Approved Supervisor and ACS Approved Supervisor. I also currently serve as the New Jersey Association for Marriage and Family Therapy, Northern Chapter President.
What excites you about therapy?
I love helping be a part of the change people see in themselves. Even though I'm executive director, I still have a clinical practice at the Center. I really, really love the change that happens when people feel that there's hope and that this isn't how they have to live their life.
What's the current state of therapy?
While the stigma against counseling is diminishing, there is still a lot of work today. I've recently seen improvement through court-ordered counseling, especially in cases like divorce. When a judge recommends it, it's normally seen as okay.
What are the biggest challenges therapy faces? How do you see it overcoming these challenges?
Timing is one of the biggest challenges for a population that needs our help the most, but we've found a way to address that at the Center. Personally, if I was going through something, I don't want to wait six months. It's really unfortunate because you can call up any therapist and get an appointment within a week, two weeks, but if you have NJ Family Care, you have to wait so long to get an appointment. I just felt that that was just so unfair. Just because of the insurance you have or because you couldn't pay $150 a session, that you have to go without. Todd and I just dedicated our time to build this agency. Part of our mission was that if anyone ever called us and they needed to be seen today, they could be seen today. And we still, seven years later, are able to offer that.
What does the future of therapy look like?
The future is bright. Hoping to inspire students entering the mental health field, the Center for Assessment and Treatment is offering scholarships to help with the cost of their education. If you're a high schooler and you're thinking of going into psychology, social work, any type of mental health major, then you need to have a little bit of financial help. So we said, why don't we create this scholarship and we'll reach out to people to see if they'll fund it and then the agency will match whatever we get. We were able to raise $1,500 for the scholarship and the agency's matching the $1,500. It's three schools and we're going to do a thousand to each student. We want to encourage students to be a part of positively influencing individuals' lives in one of the most direct ways possible.
You're seeing telemedicine increase already. You can talk to a therapist via e mail, text, video conferencing, etc…. You also see AI taking a primitive step into the field. Telemedicine is great for those who otherwise can't leave their home or who are isolated geographically. Barring these conditions, I actually think people will continue to see a therapist, in person. I could be wrong, but some experiences are simply better in the flesh. Therapy is two parts intervention and one part connection/relationship. But you can't administer an intervention effectively without the relationship.
As far healthcare as a whole goes it's anyone's guess. My hope would obviously be that psychotherapy continues to be a covered service and that reimbursement becomes more competitive. In addition, those who are among the most in need, stand to lose the most, by having benefits through Medicaid cut.
What advice would you give to those entering this field?
As an entrepreneur, listen, always. You have to lose your ego and listen to what people are telling you. This is a field where there is so much to learn. You practice it. You need to stay humble and be willing to learn in order to improve. Once you get that shiny new master's or doctorate, that's only the first step.
Recommended reading and/or any other training for anyone looking to enter this industry?
The Way We're Working Isn't Working by Tony Schwartz. It's interesting, research based, but most importantly, gives you practical knowledge that you can apply that day. I've read dozens of books about management, leadership, company development, of course, but often I feel disappointed by the superficial nature of the content. This book is not that, it really helped me change my lifestyle and become not just more productive but more satisfied with what I do.
What is something that you struggled to overcome professionally or personally? What did you do to overcome it?
It's been a struggle to find balance between work as a therapist and life at home as a wife and mother. I felt this especially acutely with the birth of my first child. It seemed like I always needed to sacrifice something – sleep, personal time, or self-care. The struggle between the "I need or I want" and the "I should" has been unbearable at times. Whenever I took time for herself, I felt overwhelming guilt. Fortunately, over the years, I have slowly been able to learn how to balance all the demands in my life. This required placing a priority on my own mental wellbeing, first and foremost. When I took care of herself, everything else in my life began to fall into place much easier.
What was the best advice you received pertaining to this struggle? How did you implement it in your own way?
Many fail to realize that self-care can be a strategic and integral part of modern business plans. Research suggests that adding self-care approaches and employee wellness programs to your company operations can improve productivity, teamwork, and innovation.
Is this still something you are battling or has the issue dissipated?
A little bit of both. Companies are starting to recognize that their highly educated employees – who are very capable of performing and learning – need to be engaged, happy, and healthy to live up to their full potential at work. As a result, numerous workplaces are beginning to implement wellness programs that benefit both executives and workers. Mine happens to be one of them.
Who or what has helped you most along your way?
I always start conservatively. Lots of people just beginning their entrepreneurial adventure overlook this important concept. You probably don't need fancy letterhead, or other trappings that bleed your company of cash. Understand the symptom of why your product is needed. Why is there a demand for your product or service? Is there something your competition is not doing or is doing wrong? Learn from their mistakes.
What lessons did you learn that affected your life as a whole (either as a result of what you learned in your career or elsewise)?
Mindfulness. It is clearly a trend in mental health right now but it's been around for 1000's of years and I hope it only becomes more a part of mental health. In a world that is increasingly surrounded with dings, vibrations, and other distractions, being present is going to be of increased importance. That and Kale, I love Kale.
What advice would you give to someone else in their youth?
You will figure it out.
What organizations do you do philanthropic work with? What or who does the philanthropy support?
I support a number of groups, and I teach continuing education classes. One of my favorites has been "Moving from Kindness to Justice: Creating Social Change in Educational and Counseling Contexts." This workshop offered participants an opportunity to reflect on acts of justice, examine scenarios and personal actions that help our young learners create social change within their own classroom community. Participants experienced moving beyond acts of kindness and into acts of justice as a daily part of their classroom and school community. This was with the Lewis & Clark Graduate School of Education and Counseling.
What are some of the greatest obstacles you face as a therapist?
Teaching people to let go of that which they cannot control. It's the quote on our website, it's by Viktor Frankl, "When we are no longer able to change a situation – we are challenged to change ourselves." I work with people every day who find themselves in horrible situations that they do not control. Often we seek out control nonetheless. I think this quote highlights the importance of shifting our perspective, and it's a way to pursue better wellbeing.