Q&A With Hussain Sajwani, Chairman of DAMAC Properties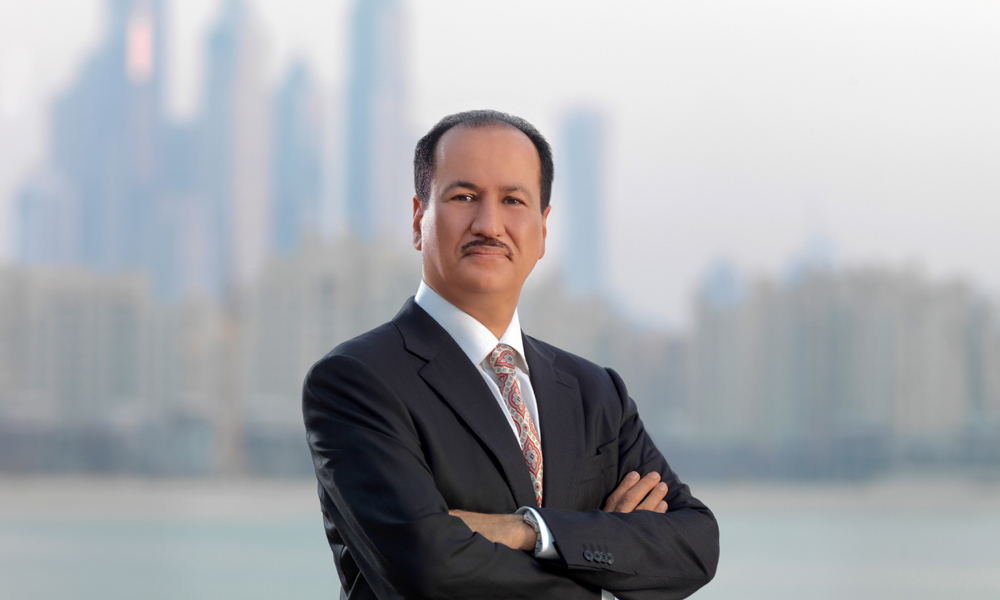 About Hussain Sajwani
Hussain Sajwani is a billionaire developer based in the kingdom of Dubai. He is the chief executive officer and founder of DAMAC Properties. DAMAC Properties is a real estate company often associated with glitzy models, glamorous golf course projects and exaggerated marketing advertisements. Hussain Sajwani is arguably one of Dubai's most affluent figures. He founded Damac Properties in 2002 after a decree by the Dubai government allowing foreigners to own property. His main targets were foreigners and he envisioned them as primaries owners of properties in Dubai.
Damac Properties: Company Profile
Based in Dubai, DAMAC Properties is Middle East's largest luxury private real estate developer. It also retains cash reserves in fixed deposits or government bonds which act as shock absorbers in the construction market. This is part of Mr. Sajwani's excellent management practices to prevent significant financial losses. The company is also eying the high end property markets of Riyadh and Jeddah in Saudi Arabia as well as Turkey. The company has specialized in developing glitzy and high-end properties and has adopted unique marketing strategies targeting high net worth individuals. The successes of the company from its humble beginnings have encouraged the management to explore new markets overseas including London.
What made you establish DAMAC Properties?
As a kid, I helped out in my family's business, which gave me entrepreneurial experience from a young age. This experience made me want to try something out for myself in college. So, alongside my college studies, I sold time-share apartments. After I graduated I realized that, rather than work for someone else, I wanted to become my own boss and start my own business. Two years later I started a regional catering business. Once I saved up some money, I became interested in investing it into something bigger. That's when I began looking into real estate and developing small hotels. Eventually, these gave me enough income to develop properties in Dubai.
Describe your regular day.
I like to stay up-to-date with my business, so much of my day revolves around meetings with my management team and making sure that all is going smoothly in the business. I also like to network with potential and existing business partners, so I meet with the business community regularly. And, of course, I love spending time with my family. They help me get away from work and enjoy the little things in life.
How do you execute your plans and visions?
I like to imagine what a place or an industry will look like in the near future and plan my ideas based on that. I tend to invest in things that have potential to grow in the future and I put my own time and effort into making that growth happen. I put my worries and fears aside when I invest because failure is inevitable, but I am confident that my successes will outweigh the failures.
What current trend do you find interesting?
I find social media really fascinating. I like how it has closed the gap between businesses and consumers and how it is able to create communication between just about everyone. It feels like social media has almost limitless potential to reach people, and our digital marketing efforts take it very seriously.
How do you stay productive as a business owner?
I like to learn about all kinds of curious things in this world. I feel that history is able to teach us a lot of lessons, so I like to learn about famous civilizations and figures. This helps me see things from a different viewpoint, especially when I travel.
Describe some lessons you learned at the job you disliked the most.
After I graduated college, I worked in finance for a large company. I mostly just processed money for the contracts that the company had. It gave me a glimpse into the amounts of money being dealt with in business, and it gave me the motivation to create my own business. After I left the company to create my own enterprise, I felt it was the great decision. That job, although I would say was the "worst" for me, showed me what I really wanted to do with life, so that's what I learned from it. I now feel like I am really happy doing my own thing and being in charge of my own business.
Do you ever want to change some of the approaches to business you have taken in the past?
I think that I'm not perfect, so, yes, I would like to go back and change some things. But I also realize that I would not be who I am today without the experiences I've had in life. I've certainly had to make some tough decisions in the past, but those decisions have only helped me grow stronger. In the long-term, I'm happy with my business and the success that I've achieved, and that wouldn't be possible without all of the things that have happened in the past for me.
What habit do you have that you would recommend others stick to?
Constantly learning new things and creating challenges for yourself are definitely habits everyone should have. Our world is constantly changing and keeping up with ideas is a great way to ensure that you can stay up-to-date. What I have managed to learn, I've also sometimes managed to translate into my business plans, allowing me to be even more successful as an entrepreneur.
How do you expand your business?
Investing in my workers allows me to make sure that my business keeps growing. I wouldn't be able to have the success I've had without my employees, so I believe that empowering them to do their best work and giving them all the opportunities to succeed has been really key in expanding my business throughout the Middle East and the UK.
What insights into the industry are you willing to openly talk about?
Real estate is an investment that seems to keep growing in value, especially in big cities with good reputations. There are certainly ups and downs in the industry, but overall the price of real estate keeps growing. What is potentially investible now may go up in value so much that it will become rare and unattainable in the future.
What's a good really small investment you've made recently?
I've recently bought a photography book that shows pictures of Dubai over the last 50 years. It's really interesting to see how far the city has come since then and it has helped me think about how far I've come as well.
What online services do you use for yourself?
I subscribe to several news outlets and receive their notifications on my phone. It helps me stay up to date on what's going on in my community and what's going on in the world as a whole. I find it really useful to have breaking news sent to me. I check these when I wake up and throughout the day.
Do you have a favorite saying?
"Good business leaders create a vision, articulate the vision, passionately own the vision, and relentlessly drive it to completion." Jack Welch, ex-Chairman and CEO of GE.
From the person who was at the helm one of the world's largest products and services conglomerates, steering it to become one of the most respected and robust companies today, I choose to abide by this guiding principle on a daily basis, in everything that I do, in business or in my personal life.
As a business leader of one of the biggest companies in the world, I feel that Welch has many lessons can he teach other business owners. I look up to that saying because it is up to the top leadership of the company to make sure that the plans get executed like they are supposed to. And if the leaders aren't passionate about what they're doing, then the employees and supporters of that business will certainly not stay interested in it either.