Q&A With Samuel Strauch, Principal, Metrik Real Estate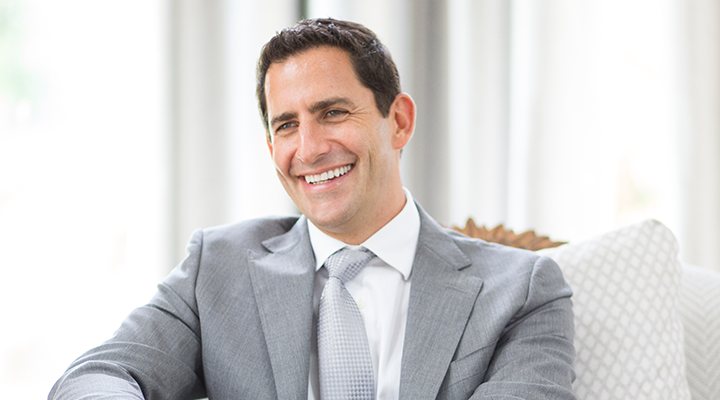 Samuel Strauch, a graduate of Hofstra, Erasmus University, and Harvard, enjoyed an early career in the banking industry. Eventually, he joined his family's real estate business, which led him to begin his own company. Metrik Real Estate, located in Florida, has gained great success and continues to grow. It is heavily involved with equity sourcing, acquisitions, and development and management of various properties. Outside of work, he is an avid photographer. Hearing the way that Samuel Strauch answers a few questions gives better insight into his entrepreneurial success.
What was the vision behind Metrik Holdings?
When I started my business, Miami was flourishing. It was becoming the ideal location for a solid real estate company. Thanks to my international relationships with individuals in Latin America, I knew that I would be able to gain success in this sector.
What is a key strategy that you use to make Metrik successful?
I try to keep updated with the technological advancements. My team is constantly searching for new investment possibilities. We try to create innovative projects that click with the wants and needs of the younger generation.
Is there any personal habits that make you productive?
I do a lot of meditation. This gives my mind a chance to relax so that I can have a stronger focus on my professional and personal endeavors. Each morning, I take time to reflect and be grateful for all that I have been given, embrace my curiosities, and set my goals for the day.
What are your present goals for your company?
My staff constantly examines current trends. Evolving with the changing world is the only way to run a successful company. We want to learn new ways that people can connect life with owning property. Our latest goals are to become involved with the maximum amount of business opportunities in the hospitality industry and to acquire unique properties. This helps to stay abreast of the newest technologies and effectively conduct business.
What are the basic principles behind Metrik Holdings?
At Metrik, we are more than a mere real estate business. We believe that it is key to be socially responsible. Giving back to the community is the cornerstone of our work. We are always trying to raise money for charitable organizations and to plan activities that make our neighborhoods better. As far as my employees, I strongly believe that it is essential to make sure that they are happy. I always try to comprehend what makes each of my employees feel good. This motivates them and heightens productivity. By upholding these principles, any business is sure to grow. Also, at Metrik, we always think win-win. When your employees, partners, and investors work together for success, it is good and motivational for everyone involved.
Is there a secret behind Metrik's success?
At Metrik Real Estate, we depend on referrals. This is the true root of our success. Our reputation is exceptional, so potential clients can trust us. They know how well we adapt to market changes and achieve positive results.
If you could go back in time, is there anything that you would change?
I don't regret a thing. Life is not always wine and roses. Making mistakes is a crucial part of learning and growing. However, one of my biggest errors was trusting too much. This is not to say that I have not had the opportunity to meet and work with wonderful people.
Name one of your failures and explain how you moved beyond it.
In the past, I had an employee who I trusted very much. However, this person caused a tremendous amount of trouble for my business, which negatively affected my clients. To remedy the situation, I had to create a new team, develop new systems, and implement new performance policies. This taught me to choose my staff carefully and to keep personal opinions out of the office.
Have you read any books that speak to your core philosophies as an entrepreneur?
I love "100 Years of Solitude" by Gabriel Garcia Marquez. It is not a business book, but it helps your brain harness its imagination. When I allow my mind to relax, I open it up to some of the greatest ideas.
What can we expect from Metrik in the future?
We are always thinking about what is down the line. We know that it is essential to be on top of everything. The world changes rapidly, so we must look for new and innovative ways to approach the real estate market. We hope to continue with new and exciting ventures within the hospitality industry. Also, we hope to invest in areas where people can share experiences.
For more information on Samuel Strauch and Metrik Real Estate in Miami, visit Facebook, Twitter, Instagram or LinkedIn.