Q&A With Ali Mayar, Entrepreneur & CEO Of Platinum Rapid Funding Group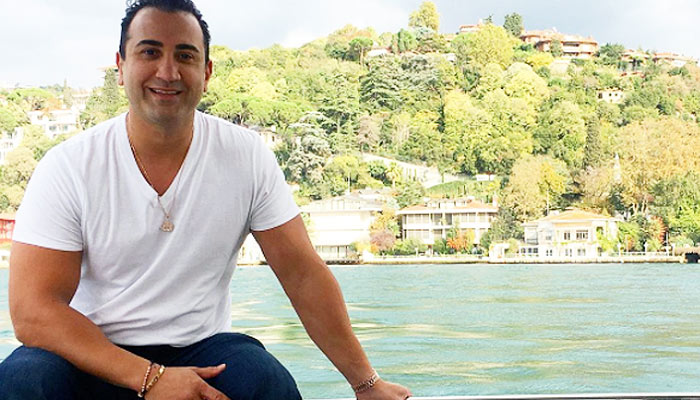 'Entrepreneur' is a buzzword these days. However, few who identify as such truly embody what it really means. Then there is Ali Mayar, a shining example of what it means to be a shining example of entrepreneurship in today's business culture. We had a recent sit down with the entrepreneur and CEO of Platinum Rapid Funding Group to delve into his entrepreneurship success.
Tell us a bit about Platinum Rapid Funding Group
In a nutshell, Platinum Rapid Funding Group is a merchant funding company designed to help provide efficient and affordable funding solutions for businesses of all kinds.
What gave you the idea for your business and how did it start?
The Platinum Rapid Funding Group was birthed out of my own desire to pursue new challenges in my career. Although I enjoyed the work I was doing, I decided to delve into the recesses of my earlier career where I was introduced to a myriad of alternative financing options. Somehow I knew this is what would provide me with the challenges I sought, while giving me an opportunity to make an impact and build a successful business that actually helped people.
What's your favorite thing about your job?
My favorite thing about my job is helping businesses succeed. Every time I see a company doing well thanks to funding from Platinum Rapid, I'm inspired anew.
What are your keys to making yourself productive?
My commitment to starting and finishing strong every day is what fuels a productive day for me. I also ensure that I keep my mind right by focusing on my work ethic and the necessary drive to keep going. I also ensure my team members are on the same page. So, I start each day with a team meeting where I ensure everyone is properly motivated for the day ahead by reinforcing their value and the significance of their role in my organization.
Tell us one long-term goal in your career.
To continue to provide financial solutions that can help businesses quickly access the cash they need to grow and succeed in their industries. That is something I continue to see myself doing for a long time to come.
What's the most valuable lesson you've learned to date?
Diligence matters. Entrepreneurship, in many ways, is a science. If you keep going – even in the face of failure – and continue to hone your skills and work on your craft, the success you seek becomes inevitable.
What advice would you give to others aspiring businessmen and women?
The secret to success in my field or any other field is to provide solutions to existing problems. Once you are able to do that then there is a market demand for your services or product that will keep you in business for a long time to come.
What's your favorite thing to do in your downtime?
I admittedly work a lot, but there are a few things I like to do when I am not working, I enjoy reading and spending time with those I am closest to. Planning trips and experiencing new places is also something I really enjoy.
What are some books or websites you'd recommend to our readers?
When I think of recommended books, How Google Works by Eric Schmidt immediately comes to mind. I also enjoy reading articles from influencers and entrepreneurs on LinkedIn as well.