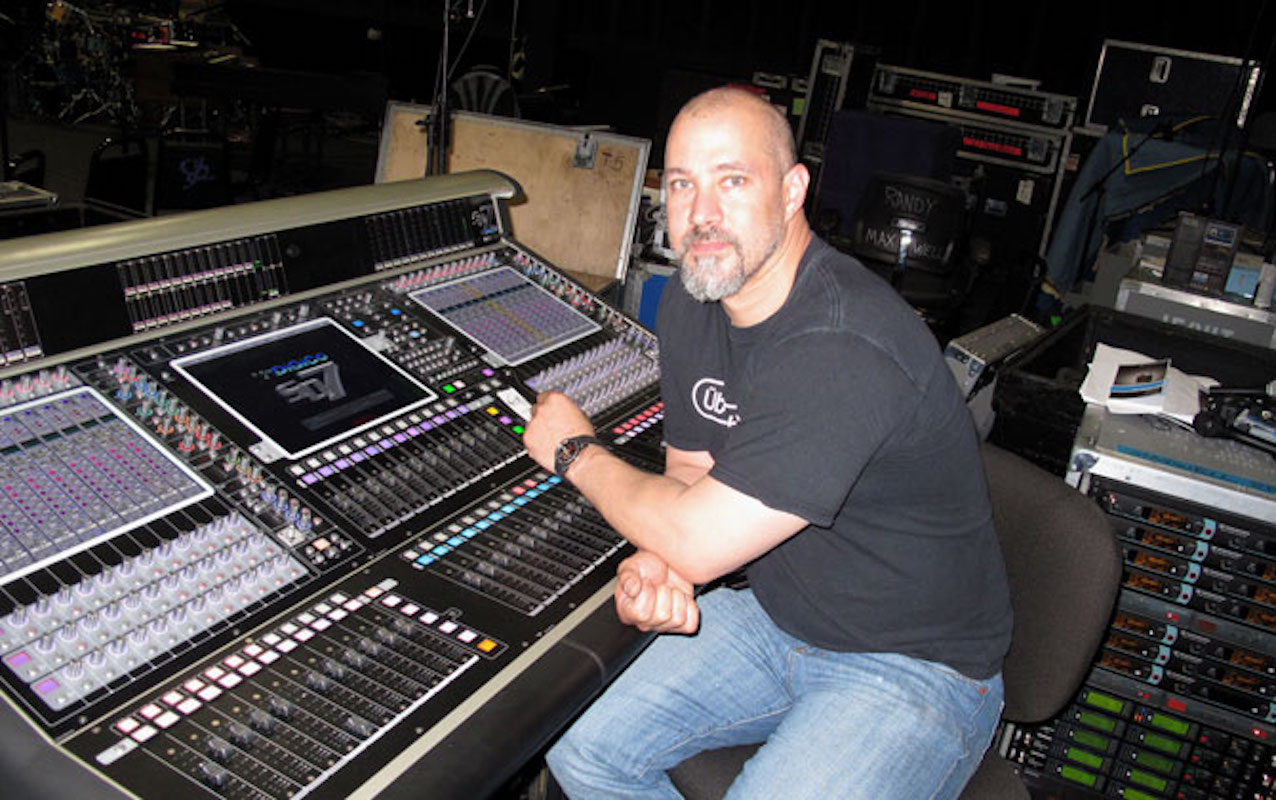 Clay Hutson's Path To Success
Clay Hutson developed an interest in music when he was a child. He studied theater design at Central Michigan University and graduated with a bachelor's degree. He also went to Stephen M. Ross School of Business and earned a master's degree in business administration. From sound engineer to project manager, Clay held multiple positions in the live entertainment industry. He traveled with Billy Graham and worked with his sound team. Clay eventually focused on mainstream music performances. Over the years, he worked with several famous musicians such as Kelly Clarkson, Kid Rock and Pink. Clay also worked as a monitor engineer for the band called Garbage during a major tour.
Tell us about your industry
Most people are not familiar with the steps involved in coordinating and setting up a live music event. They come to the concert to hear the music and see the performance. I am one of the people who works in the background to make sure that everything from audio quality to visual presentation is optimal. I do stage management tasks and make sure that everyone communicates to make the performance go smoothly. I do sound engineering for some events. A sound engineer balances the audio features, which is challenging with a live performance in a large venue. I also do rigging, logistics management and production design. This means that I help coordinate the acquisition, transportation and use of accessories or stage equipment.
What gave you the idea for your business? How did it start?
I have years of experience in tour production and live entertainment. I held a variety of positions over the years that exposed me to different elements of the industry. Each of those positions gave me opportunities to develop valuable skills. I worked for a company that struggled after the recession hit. At that time, I decided to set out on my own. To most people, a recession would seem like a terrible time to start a business. However, I just knew that I was ready. With courage and strong faith, I grew my own production management business.
What is your favorite thing about your job?
I have several favorite things. I like the variety of tasks and new experiences. I have worked with several big names in the music industry, and I have been thankful for each unique opportunity. I learn new things as I face new experiences, and learning helps me grow. I enjoy working with my crew and clients and seeing our ideas come to life. Planning any large-scale live event requires hard work from multiple people. When we all work together as a team and share a common goal, we appreciate the positive outcome much more.
What are your keys to making yourself productive?
To maximize my productivity, I stay a few steps ahead of everyone else and everything that is happening. Early planning is a must for anyone who wants to succeed in any industry. I usually get up early in the morning. My current work project is stage management for Kid Rock. I arrive early at the venue, review the schedule for the day and make sure that everything is in place. Next, I work on a storage plan and develop a list of tasks for myself and my crew. In this instance, my energy and critical thinking abilities make me productive. When I plan our schedule early in the day, I can delegate tasks to the right crew members based on their strengths and weaknesses. This approach improves efficiency. When a show starts, my organizational abilities keep me productive. I develop plans and task lists for breaking down the equipment and the stage after the performance ends. Good communication helps my entire team stay productive and mitigate potential problems.
Tell us one long-term goal in your career.
My top goal is to keep moving forward in my business with above-and-beyond service for my clients. I try to set myself apart by checking my work three times. When you check something once, you may catch a mistake. Most people stop after they check their work twice. However, I check it a third time just to make sure that everything is perfect.
What advice would you give to others aspiring to succeed in your field?
One career mistake that I made in the past was not looking at each situation with complete honesty. I try to evaluate every situation with honesty and objectivity now. When you look at something as it is rather than what you hope for it to be, you are less likely to be disappointed. In some cases, it is hard to accept the truth. However, the truth is always there whether you accept it or not. In my business, this means that you may wind up walking away from a big project because of its negative aspects. For example, a project will seem attractive if it will bring you notoriety. If certain aspects of the project compromise your values or present a conflict of interest, it is best to say no. You may also have to distance yourself from certain people in the business. When you look at situations with honesty, it is also easier to evaluate yourself honestly.
What are your favorite things to do outside of work?
I enjoy spending time with my family. Time is a precious gift, and it is the most important gift to a family member. At the end of the day, what you buy for them with money is not as important as what you do to make yourself available to them. By maximizing my productivity at work in multiple ways, I can enjoy more time with the most important people in my life now. I also enjoy woodworking as a hobby.
Name a few influential books you have read or websites you keep up with that you would recommend to readers.
One book that I recommend to people is "Don't Sweat the Small Stuff." The book makes you look at life more objectively, and it helps you both professionally and personally. While most books teach you to pay attention to small details, this book tells you not to worry about them as much. In their personal and professional lives, people often focus too much on those small details. If you do that, you miss important bigger details or lose sight of your objective while you perpetually obsess over a small problem. This book teaches you to look at the big picture and to keep it as your focus. When you look at the big picture, your perspective is clearer. The book gives you a balanced way to reach your goals and a strategy to make important steps fall into place. Also, the book helps you learn how to keep your composure in stressful situations. Another good book that many experienced entrepreneurs recommend to aspiring entrepreneurs is "Think and Grow Rich." That famous Napoleon Hill book has helped thousands of people. It makes you develop a winner's mindset, find purpose in your life and develop actionable plans to reach your goals.
Check out Clay Hutson's website and follow him on social media: