Q&A with Jordan Lindsey, Founder of JCL Capital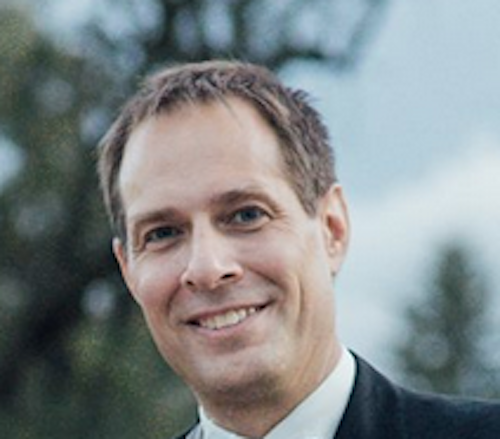 Tell us a bit about yourself:
I grew up in New York. As a child I greatly enjoyed playing sports, especially ice hockey and tennis. I loved to compete. Growing up I had the mind of an entrepreneur. Creating businesses and always looking for opportunities to make things better. I knew at a young age that I wanted to create something that was going to change the world.
The first time I visited San Francisco I immediately fell in love with the place and what was going on out there. How people shared ideas and encouraged each other to create. After returning to New York, I relocated out to San Francisco within a few months.
Today I am a veteran algo trader and experienced founder in the financial services and technology industry. A self taught programmer and systems architecture designer. I studied at Mount Angel Seminary and St. Joseph's College. I have lived abroad in Argentina, Mexico and Bosnia-Herzegovina. I actually met my wife while volunteering in Bosnia in a small village called Medjugorje. She was also volunteering there and at first we became best friends until we realized best friends do not think of each other twenty four hours a day seven days a week. Needless to day we fell in love, got married and now have three beautiful daughters.
What is a recent idea you had and how did you bring it to life?
I had finished coding an algorithm in 2Q17 using the MQL4 language on the Metatrader 4 platform. This algorithm trades in the foreign exchange markets which is the largest market in the world. Over five trillion dollars a day is traded between countries, central banks, corporations and banks. This algorithm was highly successful but I then had an idea on how to take something good and make it great.
I realized that by creating my own cryptocurrency and using the algorithm to create demand for this token within a platform via the age old principle of supply and demand it would cause the token to appreciate in value.
I launched a successful crowdsale in 3Q17 for Nucleus token on the Waves platform. The bot was also launched in 3Q17 ahead of schedule and is the first third party verified algorithm in the cryptocurrency markets. I am currently working with a development team building the back end framework of the site and preparing for the platform launch.
What's your favorite thing about your past job?
Learning how to be a leader and run a team. A team must have two things to be successful. First it must have trust and the second is friction. The friction is what causes solutions and trust to develop over time.
It is important to be able to delegate responsibility and build up those you place in leadership positions. You have to resist the urge to micro managing them. This can be difficult for an entrepreneur since. Allow them to flourish by allowing them to take the lead and have creative input into the project. I feel like this was the most important lesson I learned on my last project.
What are your keys to making yourself productive?
I have discovered the key to productivity comes from planning ahead and then following through on accomplishing my tasks with determination. Some people work better by writing down a list of what needs to be done. I have found what works best for me is to each day mentally visualize what I need to accomplish and prioritize each task mentally. I begin with tackling the most important tasks each day. What works best for me is to start early in the day and to take few breaks. Once my workflow is broken up by something it is difficult to get back into it. I am aware of this personal obstacle so I take steps to prevent it.
Personal health is critical to productivity. When I am eating well and exercising my brain is focused I am at peak productivity.
Tell us one long-term goal in your career.
My dream is to create a self funding charity that gives to those who have taken the vow of poverty themselves and serve the poor. That is my goal. To help as many people as possible live better lives.
Education is important. It is critical to our future that everyone has access to the proper resources needed to learn and thrive. Our children need to be taught how to think for themselves and think critically. We spend a lot of time on our screens and viewing media. This media forms and shapes our ideas and persona. I would like to create a means of having good clean content and wonderful educational programs available for all of us and our children.
What's the most valuable lesson you've learned through the course of your career?
The most valuable lesson I have learned is that as an entrepreneur you only need to be right once. Failure can lead to your success. If you stay in your comfort zone two things are going to happen. Number one you are not going to grow. You are going probably going to do well at being mediocre. But if you are not pushing yourself beyond your limits and trying new things you are going to stay at the level where you are currently comfortable. Number two if you don't get out of your comfort zone you are not going to fail. If you don't fail you are not going to learn. Often times our failures lead to our greatest successes.  And that is the what I have learned as an entrepreneur. It doesn't matter how many times you fail because you only need to be right once. To not be afraid to fail but go for it and give everything to building your dreams.
What advice would you give to others aspiring to succeed in your field?
You have to learn to think for yourself, be creative, resourceful and always be very flexible. An entrepreneur has to be ready to pivot on a moments notice which means you no matter how hard you have worked on something you have to be ready to let it go.
What are your favorite things to do outside of work?
Family. My wife and our marriage is the single most important thing in my life. We have three daughters and they are our joy. Being among the craziness of life is where happiness is found. I once heard as a parent the best thing that you can do is "waste time with your children" and I have taken that to heart. It is important to be there as much as possible spending time with them helping form them and at the same time learning from them how to have the heart of a child.
Name a few influential books you've read and/or websites you keep up with that you'd recommend to readers.
You have to learn from everything and everyone all the time. The advertisements you see on all mediums from the subway to luxury magazines. What are they saying and how are they reaching you? What emotions are they playing to inside you? When you watch a Ted Talk that is captivating you have to be asking yourself how is the presenter telling the story and why is it so effective that it has your full attention. When you met someone that makes an impression on you reflect on that and why. Use everything all the time to influence you and take the good from what you learn, make it your own, and make it great.
Entrepreneurs need to be unconventional. During my last creative phase to unwind every once in a while I would watch the movie "Jobs." I would watch twenty minutes here and there over and over again. My wife thought I was crazy. Steve Jobs was a visionary and he was the only person in this moment I wanted to study. This went on for months. There is one scene in the movie when Apple goes public and Steve walks into the office. Everybody is celebrating popping champagne and enjoying their success. Steve is as serious as can be and walks right past everyone into his office. He knows that right now all the work begins. When I successful funded my company I had the same attitude. Even though I had put in years of hard work already, I knew the real work was just beginning. My wife asked me why are you not happy? I told her I am overjoyed but now the work begins and that is what I am focused on.