Q&A With Francisco Cortes, President & Co-Founder at The Setroc Group, Inc.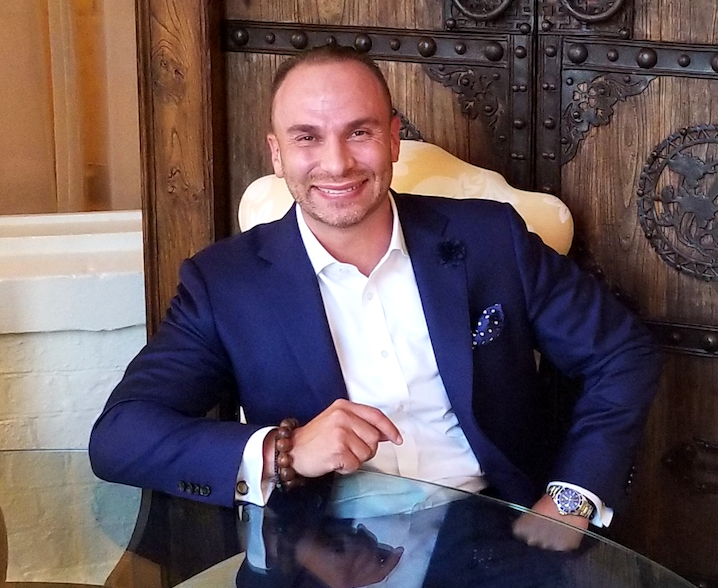 Tell us a bit about The Setroc Group.
We are passionate in all we do and care deeply about our work. We are in the business of establishing relationships and partnerships, not accounts. The Setroc Group is a communications firm helping private and public sector companies expand their media footprint in the Hispanic marketplace. We serve as a trusted and strategic counselor on messaging, reputation, media relations, video production and experiential marketing. Collectively we deliver more than 30 years of combined professional experience.
What gave you the idea for the Setroc Group and how did it start?
Setroc is my last name spelled backward, Cortes.  I am often asked how did I come up with the companies name and the story always gets people talking. In reality, it was my cousin's idea whose last name is also Cortes. After serving in the U.S Army I began working for a national television network and fell in love with communications and telling stories.  After almost two decades it was time for me to go into business for myself.  My wife and I created the company and currently run the day to day along with our amazing team.
What's your favorite thing about your job?
I enjoy helping Hispanic small businesses expand their brand and concept.  It is also very rewarding when we assist large corporations to understand our community. I take a great deal of pride in giving back and mentoring, my greatest reward is seeing others succeed and grow.
What are your keys to making yourself productive?  
I am a firm believer that your body is a temple.  I meditate daily and workout at least 4-5 days a week. It is incredibly important to stay physically fit but even more important is staying spiritually fit.  I go to church weekly and often donate my time to worthy causes.
Tell us one long-term goal in your career.
I am blessed beyond comparison, never in my wildest dreams did I think I would own my own company.  I grew up with very little, practically poor and now I am President of my firm. I'd say that my long-term goal is just to simply live happily, everything else will follow.
What's the most valuable lesson you've learned through the course of your career?
I'd have to say that one of the most valuable lessons I've learned along my career has been to never be afraid to ask for what you deserve.  When I worked in corporate America I became the companies first Hispanic Vice President in their news division. Of course, I deserved it but never for one second was I scared to ask for it.  Most people are terrified of asking for promotions or raises. Just go for it, life is too short to wonder what if.
What advice would you give to others aspiring to succeed in your field?
Stay humble, work hard, be ethical in all you do and most importantly, LOVE what you do and all else will follow.
What are your favorite things to do outside of work?
I love spending time with my family, I cherish every moment that I can spend with my wife and kids.  Outside of family I love playing softball, volleyball, weight training and running marathons.
Name a few influential books you've read and/or websites you keep up with that you'd recommend to readers.
I just finished reading the Alchemist and really enjoyed it, another good book that I highly recommend is Tools of Titans.