Q&A with Fox Feltman, CEO of BTA Entertainment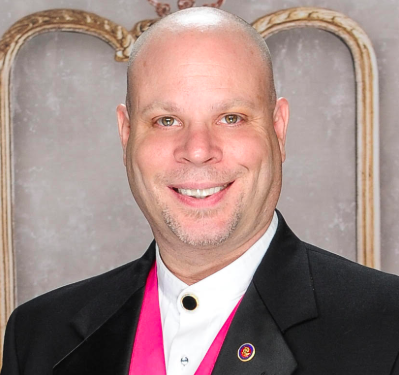 Tell us a bit about BTA Entertainment
BTA Entertainment is a wedding entertainment company focusing on DJ Entertainment, interaction, Emceeing, creating Moments and Memories to last a lifetime.  We also offer Lighting Decor, Photo Booths and Videography.
What gave you the idea for your business and how did it start?
Ever since I was a small child, I would play with my Fisher Price record player and pretend to be a radio DJ. In my early teen years, I started working at a local roller skating rink as the DJ.  Eventually elevating up to Bars, Clubs and weddings.  I also have had an award winning 24 year radio career as an On Air Talent, Program Director and Operations Manager.
What's your favorite thing about your job?
REACTIONS!  Managing the reactions from clients and guests through the night.  The smiles, the happy tears, evoking emotions, the dancing, the laughter, the success.
What are your keys to making yourself productive? 
Striving to be the best at what I do, not trying to be better than anyone. Continuing Education.
Tell us one long-term goal in your career.
To open up a wedding Venue
What's the most valuable lesson you've learned through the course of your career?
Don't be afraid to step out of the box.
What advice would you give to others aspiring to succeed in your field?
Learn, go to conventions, listen to the Industry people.  They want to help you. Network with them.
What are your favorite things to do outside of work?  
I'm a big WWE fan.  (Yes I know it's scripted, but those girls and guys are pure athletes).
Name a few influential books you've read and/or websites you keep up with that you'd recommend to readers.
Peter Merry – The Best Wedding Reception Ever!
Mike Walter – Training your next great DJ
Jon Taffer – Raising the Bar
Currently reading Oren Klaff – Pitch Anything
Of course Mobile Beat and The DJ News.