Exclusive Interview: Graeme Holm on Adviser's Elite Podcast (Transcribed)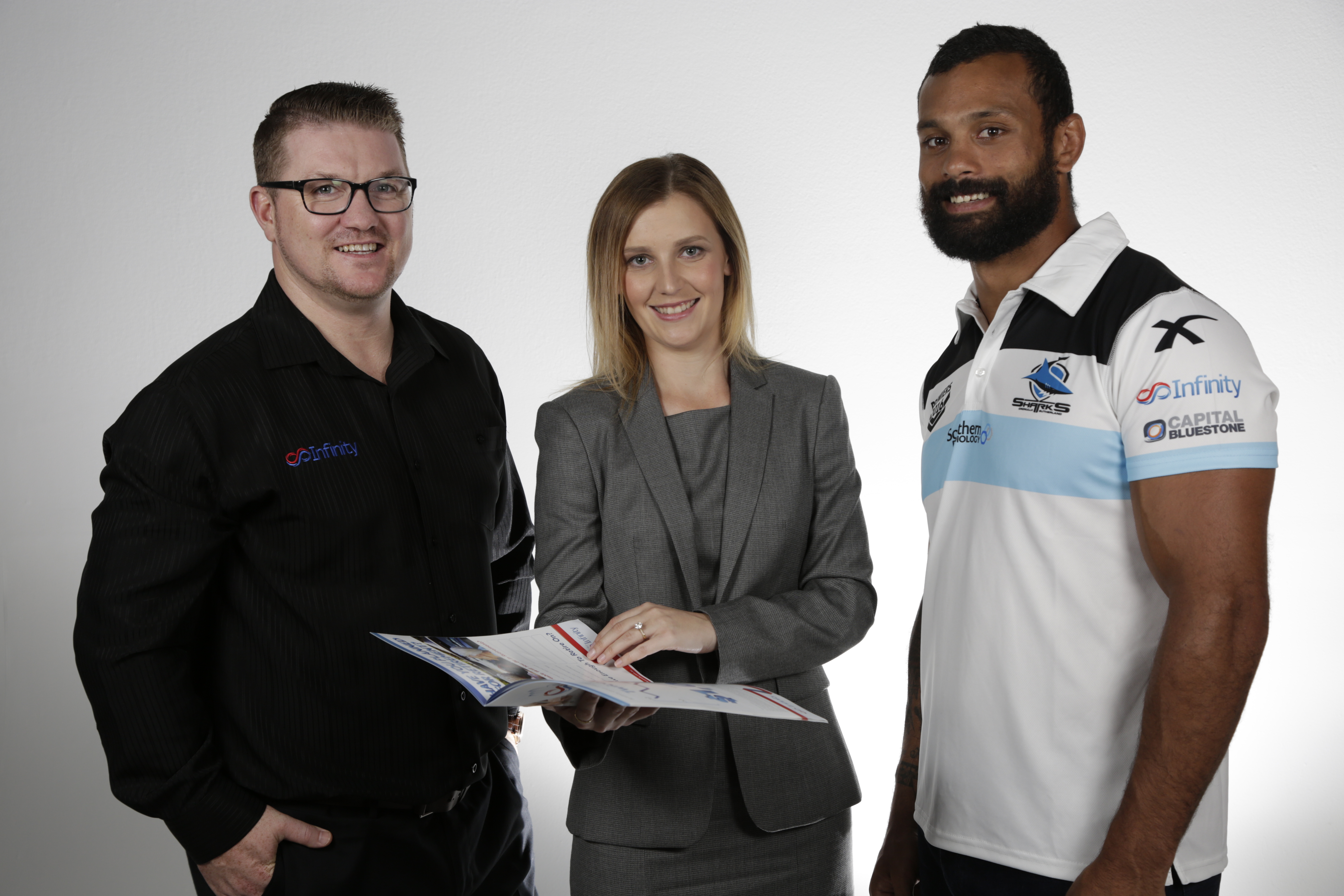 This is an exclusive interview with Infinity Group Australia's Director and Co-founder, Graeme Holm. The interview was conducted by Annie Kane on the Adviser Elite Broker Podcast. We do not own this content.
Welcome to the Elite Broker podcast. This is your host Annie Kane.
Annie: Hello and welcome back to the Adviser's Elite Broker podcast. This week and next, The Adviser's running its Business Accelerator Program which will focus on how to structure a highly productive and efficient mortgage breaking business. We've already sold out on two dates, but we've got one left in Melbourne which is still going, so make sure you buy a ticket soon. To help us get in the mood for it, we'll be looking at how to run and manage a business the Graeme Holm way. So, Graeme Holm is the director of multi award-winning Brokerage Infinity Group Australia which won the award for best new office of the year at the Australian Broking Awards earlier this year. Group has offices across New South Wales, Victoria, and Queensland and offers a wide range of services from mortgages to debt reduction to wealth creation and even retirement solutions. So, the group really leaves nothing to chance when it comes to their clients' financial future. It's debt reduction and on-going budgetary platform and service offering innovation also saw the group place as a finalist in the best innovator category at the ABA's this year and landed them a spot AFR's most innovative companies list 2018.
In this episode of Elite Broker, we chat to Graeme Holm directly from Infinity Group to find out how he does it. How are you doing Graeme?
Graeme: Good morning, how are you?
Annie: I'm really well, thank you. Sun shining, can't complain.
Graeme: That is right.
Annie: Congratulations to you for taking home the ABA for the new office of the year. Just so we can let our listeners know if they haven't come across Infinity group before, how long have you been running the group and which office is your most recent?
Graeme: The group has been running as a whole since early 2013. But the group actually started and evolved in a really natural holistic manner. It actually was initially set up as an overall holistic financial services group where we were taking inbound inquiry and we were referring it out to different professionals such as financial planners, accountants, lawyers, and brokers. So, we were more of intermediary when we first started the group. It's only since late November 2015 that we set up Infinity Group Finance as its own broker institute.
Annie: Ok. So, that came around because you realized you were sending all this business outside?
Graeme: Yeah. So, primarily we were more of a hub for a group of services professionals across the eastern seaboard. We were referring out and making sure people were getting good advice. We felt that there was a gap in the market that people were going to their broker and then they had to find an accountant. They were buying a home and needed to source a lawyer. So, we realized that if we could bring those professional services together, people were quite happy to be able to have it under one umbrella and be able to source one umbrella where professionals would work together for the client's best interest rather than fight over the business. Because obviously some professionals get a bit scared over clients going over to seek alternative advice. So, we just wanted a nice open process where they could see and reach each part of the process
Annie: So, "we" being you and Rebecca who is the other director at Infinity?
Graeme: Correct. My wife Rebecca established the company with me. And she's really the driving force behind a lot of the innovation. She challenges why everything is the way that it is mainly in banking and finance for 10 years and having a break into real estate and financial planning and then coming back into the broking world. She really challenges the norms and questions everything. "Well why is that? Why does it have to continue that way?" And that's a really huge innovation within our firm that clients become raving brand advocates because of it.
Annie: So, let's talk about how it works for a client. Let's say I'm coming into the office in Sydney and I'm saying, "I need a home loan." What is the process then? How do you manage the client through the different streams or offer them services?
Graeme: So, we like to take a different approach, and we've been doing it for the last couple of years now, we been giving every single dollar a purpose. So, when a client is coming in and saying, "I'd like to restructure my loan, I'm looking for a better rate," we really challenge the norms and focus on financial literacy. The first thing we do is sit down with the client and actually focus on needs, goals, features, and benefits they need in the product, the actual line. We don't really just look at rates or even offset accounts, like "sign here, press hard". We actually go through a process of three to four consultations with the client without any cost and we work a discretionary budget, so a daily spending budget client, and we say, "What do you actually need for groceries, buying coffee, muffins, fuel, transportation, etc.?" And we work through all the things that they would need in a Monday to Sunday period. Once we work out that weekly discretionary spend, it's quite easy to go through and work out what the other expenses are from their documentation and their bills, rates, insurances, telephone and so forth. We work out exactly, to the dollar, what they require for the discretionary spend, what their actual fixed expenses are, then we demonstrate to the client what their net surplus income is per annum, per month, or per week which has an outstanding, or a very amazed effect on the client. Once they realize they've got this surplus of $30,000-$50,000 a year that currently gets spent on coffee, coke, red bull, and miscellaneous expenses the clients tend to take ownership of the fact that they could be doing better. So, over those three to four consultations, we actually get the client to agree to a budget for their weekly discretionary spend, they agree to direct all other moneys into a fully transactional home line and we get them to cut up their credit card.
Annie: Oh, my goodness!
Graeme: Yeah. You would be amazed how liberating it is for them to cut up their credit cards and try them in our safe box as we have them in the meeting rooms. There's tears, joy, all sorts of emotions flying through, but they actually feel really liberated to know that they cannot get stuck in the debt cycle again. And we operate with a visa debit card on their offset account. We only incrementally draw what they require. So, for our average meeting client, they're dragging around $750 a week for their family groceries, their fuel, maybe around $50 for miscellaneous, buying some takeaway on a Friday night to watch a sport at home. So, we find that when we do that, we can mitigate the outgoings and we can contain the lavish spending and lashing out on things that really aren't required. And we're giving the average client $40,000-$50,000 of net principle off a home loan in 12 months.
Annie: Wow! And in terms of the financial planning side of things, I think that sort of area is a bit of a crossover between broking and financial planning, so it's not actually wealth advice, but it's budgeting as you say, improving someone's financial literacy and making them aware of where their money is going which I think is increasingly becoming the dream of brokers. They seem to be doing this a lot more. Is this something that you offered from day one, or is this something that you brought in fairly recently?
Graeme: Yeah, some us had more of a focus on in the past 24 months. We've always had the mindset for it and we've always operated within our business group. But we've really taken a focus on it. And it's interesting, probably just prior to the year prior to the Royal Commission living expenses became such an increased focus, we'd already been doing it for a while and sitting back and smiling, "What do you mean this is a concern for everybody else? Because we've been doing it in great detail right down to the last dollar and cent for a couple of years now." So, I think we all know that there's a real shift in the market that you need to understand your client before you can advise them. And it really goes back to a needs-based sale. We shouldn't be selecting a product or features and so forth until we've actually identified the client's why. Why do their two feet hit the ground each morning? What motivates them? What drives them? What do they actually need in a loan? Not everybody's happy to pay the minimum payment over thirty years. A lot of people do want to do better, they're just not sure how to.
Annie: I think what you're saying there as well about being the forefront of expenses situation that we find ourselves in. Even this week, one of our main stories was about a law firm saying they were going to take some lenders and maybe brokers to court for not making reasonable inquiries and borrowed expenses. This whole argument has raised questions around being responsible in lending but also need to have responsible borrowing which is what we talked about in our sister podcast, Mortgage Business. I think that comes down to – firstly before we can even do that, making people aware of what they're spending and making them aware of where their money's going, and maybe as you say, taking the drastic steps of reducing their access to credit by cutting up their credit cards, which more me sounds like something that's terrifying. But I'm sure it actually helps in the long run.
Graeme: Yeah, it's definitely hard for a lot of people. It's definitely their safety blanket. Or even having a few thousand dollars in their offset accounts if they're lucky enough to have access to savings is their safety blanket. But I always pose the question, "When was the last time you needed to spend $6-7,000 in one transaction unless it was an expense that you probably didn't need, it was more of a want. And if you don't need access to the money, then it should be in your home reducing interest." So, I guess we always start our meetings with – correct me if I'm wrong mom and dad – but agreeing that human beings are impulsive. And they said yes, and then we all agree that tend to spend what we have direct access to. Yes, we do. So, does that mean if we have a credit card we may max it out. And a lot of us have credit cards that exceed our net monthly household income. That means that we can get back in that space in 30 days.
Annie: Yeah, I think that's the sort of hand-holding as well that will definitely be something that we see brokers doing more whether it's because it's mandated by the lenders or just because, as you say, it makes you a lot closer to your clients because it makes them understand not only what they're doing with their money but also why it benefits the home loan too. I just wanted to talk a little bit about your banking background. You mentioned earlier on that you had about 10 years of experience in banking. Is it right that you started off your career in banking then moved to broking? Or, why did you make the switch?
Graeme: Yeah, I started off in banking and was quite focused and driven and did various roles from customer service and sales into branch management and mobile lending and home lending. And some higher roles for different times. But, my heart always lied with lending to the point I'd even gone off and become a fully corporate licensed real estate agent in Queensland, South Wales, and Victoria because so many of my clients were buying properties and they needed assistance in the negotiation or wanted to understand the implications of interstate transactions they were looking at. My hearts always lied in the lending and the structure of it. But how to break so to speak, that bank contract and how to rid of that as quick as possible. So, definitely a fixation and passion with lending. And it just keeps pulling me back into the lending.
Annie: When was the time point in which you were thinking about stop offering broking services too?
Graeme: It was about three years ago, definitely towards the end of my banking career. It was frustrating to see people that had come back, and I had met 7 or 8 years earlier that had taken out a home loan and they were coming back – one of them had knocked of $30-40,000 off their loan in an 8-year period, the principle reduction was so minimal. I was just sort of scratching my head thinking, "There's got to be a better way." And in the same token, what we're seeing the commissions now, I can have a lifelong client that was loyal to my banking brand and they may not fit the credit policy, or I may only be able to sell them one product, brand, or service. It was more frustrating when you had a client that could go down the street to another brand and seek their credit policy. But the consumer doesn't know. They just walked away feeling like they were declined because they were a bad person. But it's very important – and I think our focus now is the hand-holding banking model has led us to focus on the financial literacy case since it feels lacking. And that's the direction and passion has gone the last two years. I'm really focusing on financial literacy and building webinars and podcasts and a couple of books coming out this year. I think that the basic knowledge level that a broker can attain when they're first diving into their mentorship, I think that knowledge should be readily available from mom and dad to study. Because we're learning Pythagoras theorem and algebra and physics and all sorts of things and we're not really using them a lot after school or in tertiary education. But the one thing that is really lacking, in my humble opinion, is financial literacy for the real-life world.
Annie: I think you're definitely right. Assuming then when you were listed on the AFA's list of companies of this year, it was for that work that you've been doing of financial literacy and including the debt reduction and ongoing budgetary platform. What does that budgetary platform look like? So, how does the borrower actually access it?
Graeme: So, we're partnered with a tech company called My Prosperity and that allows one source of truth for the borrower and the broker. It actually scrapes data from around 88-89% of institutions in Australia. It also scrapes data from [inaudible 14:13] for homeowners. Red book values for car values. So, it actually is one source of truth for the client to scrape all of their transactions, say every dollar of income coming in, every dollar of expense going out, and it really gets them to see their asset values and their net position from an app on their phone or from their computer at home or work. Separate to that, when we're implementing that weekly budget on the debit card and we're plugging goals and aspirations into that software, we're actually then structuring in accountability with the borrower. So, we allocate then like an administrative assistant, coach, or personal banker as we affectionately call them. They're available six days a week on a mobile phone. They manage quite a small portfolio of clients and the first thing they do when they onboard a client is they actually shop around for electricity providers, gas providers, internet, telephone, car insurance, health insurance, etc. so we're really giving every dollar a purpose and everything we do at Infinity making sure that mom and dad are able to refinance for $4-5,000 when they're onboard as a client just from changing service providers in their day-to-day life because they're too busy to do it. But by also giving them somebody that talks to them 2-3 times a day has direct mobile phone access, no hold music, no transfers between departments and we understand, and we know their children's names, their pet's names, we call our staff and our clients financial family members. We refer to it as a big financial family. And we all genuinely take an interest in each other, because if we didn't it wouldn't be the right fit for them to become an Infinity client. So, that accountability and that genuine relationship takes mom and dad in a position where somebody is calling them on Monday, they can see the transaction that they've made over the weekend. So, there's no hiding from that excessive credit card expenditure if you promise to throw the credit card away because it's going to pop up in My Prosperity and I'm going to see it.
Annie: Yeah, that's a really great way of not only understanding, as you say, the spending habits. But keeping in contact too. Having those multiple touch points and making sure that the client, as you phrased it, part of the financial family so that you're constantly aware of what they're doing. Not just checking in once every year or every two years. But, you mentioned there about having someone who is in charge of that sort of particular client. So, it sounds like you have a few staff in your group. How many people are currently working for Infinity Group?
Graeme: The Infinity Group finances only four active licensors at the moment, so we're still actually a small boutique firm and we were 13th in the top 100 last year from our loan volumes. So, we're testing it, we have quite a lot of referral business. But as far as administration, that's another group of the business that we refer the client onto if they want to undertake that. I think there are some brokers out there, it is important to look at the broker who's the credit brain, the sales side, perhaps a relationship builder. But it's important to think about whether you want to be a broker that writes the loan, waves the client goodbye and sends them a Christmas card from CRM once a year, or a birthday card? Or do you want to be a broker who invests in the clerical administration on the support side and wants to build a relationship with your clients. Because they aren't the same person. The broker's very different to the person who's passionately keeping them accountable and coaching them along the way. And that's something that Rebecca, my partner, has made significant investment into and has built a whole administration side of our business so that there's a whole additional entity in it. It's really like a budget on steroids.
Annie: I like that. Super fit my budget. And you've got brokerages in different states. So, we mentioned New South Wales, Queensland, and Victoria. How do you manage brokerages interstate? I mean, that must be quite a lot of traveling around. I bet your frequent flier points are pretty enviable?
Graeme: Yes. Good star levels with a couple of airlines, that's for sure. And definitely not a lot of sleep. I know that you have to be very passionate and hungry to want to grow within this industry. I don't think it's an industry for people that want to write a couple of loans a week and spend a few days on the golf course. I know that I sleep very limited hours and I function fine on that. But, I'm very passionate about what I do. People talk about work-life balance but it's like I just talk about the passion and the outcomes of what I'm doing and what we're achieving. That is my passion and my life so to speak inside and outside, that's all I live and breathe. Look, outsourcing is definitely something that on the topic for a lot of people. Talking to other finalists and categories and award-winning brokers, a lot of award winning brokers that are handling significant loans will outsource a lot of roles that aren't in their best interest, so to speak. So, whether it might be administrating, back-end loan processing, or whether you contract – you bring external compliances into our business because we are traveling between different locations and we only have a small loan writing team that we have a large administration team for the ongoing service. So, I think it's important that you focus on what you're very good at. The old saying, "You don't know what you don't know." But if you can acknowledge what your strong points are not, and you can hire or consult with the right firms and people to fill the gaps, then you'll build a very successful business. And I know for us we've been dancing between different states and different locations. We're trying to stay small and boutique. But we definitely want to have to rely on consultants and external business partners to really peg what would become gaps if we weren't investing in them.
Annie: Why do you want to stay smaller and boutique rather than growing into a big national brokerage?
Graeme: It's definitely floated that we'd like to become a large national brokerage firm. Over the last couple of years, we've found it hard to firstly source, but to actually retain talent that hasn't gone off into business themselves once we've taught them our methodologies. So, we're definitely finding a lot of people that have proven to be hungry and passionate and they are just their own leading up to the day in the culture of the Infinity way or they want to write the file and move on to the next client which is just not our culture or our business model. So, for us at the moment I think also the three categories of finalists at the mortgage awards coming up it's had very successful five finalist categories in the awards this year which for us was just such an honor. And to win that new office of the year, it's definitely being attracting talent and now it's a question for Rebecca and me to understand and fine tune the talent that we want to acquire and invest in and what direction we can go in the future. But we're not too sure at the moment.
Annie: Business as usual and then maybe coming back and thinking about the future plans in the near future?
Graeme: Yeah, business as usual for now. I think the problem that you can have with growth is it needs to be sustainable otherwise you can compromise quality and brand. So, I think we're really focused on improving everything we do, and they are in the financial reviews of most companies this year. Again, its' a massive honor and it's a great year from The Advisor. And for us, it's really about improving – well, never be satisfied is our saying. And we're not yet satisfied that we're exceeding client expectations every day. Although the feedback and the testimonials say we are, we'd really like to improve on that and fine tune it before we replicate it into more locations and introducing more family members.
Annie: Cool. You mentioned about the work-life balance and saying that for you this sort of work and life is the same thing. I guess that's fortunate when you are so passionate about something that you do for a living, you don't really need or want to shut it off. But, I just wondered if you did anything outside of broking to keep your mental sanity in check. For example, I know that you were the director and proprietor of F45. Do you do that? Or are there any other kinds of things you do to unwind?
Graeme: Yeah, that stuff definitely helps and fitness. I think I've probably turned into a soccer ball rather than getting out and playing a game of soccer.
Annie: Ditto.
Graeme: I definitely think that it's important to start every day in peak physical performance which really gets you into a state of mental performance. It is hard when you're traveling between states and office locations and even if it's just a walk around the block or things like that. I think exercise is very important and a healthy mind and body as well. I probably been slacking a little bit in that lately, but typically I have quite a regimented routine. So, F45 is a good example. That's a business that my wife and I had invested in and recently sold to focus more on the broking. Her background was the financial planning and health and fitness and personal trainings. But we recently sold that. But it's definitely good for people that want to get into the gym, get out quickly, and feel great because it's only that 45-minute session. I would say get in and have a go.
Annie: I know you say it's only 45-minutes, but 45-minutes then you have to lie down on the floor for three days because I can't move.
Graeme: Right, well it's 45-minutes of hell and then 2 days of not being able to walk up. But you definitely know that you've done something.
Annie: That's true. And it will get you in shape quickly I'm sure. Just before we close off Graeme, I wonder if you have any tips for other brokers who are managing, for example, multiple broke offices, or are managing multiple brokers? Do you have any tips on how to manage an award-winning office?
Graeme: I think the right people are absolutely integral and systems and processes. So, we built an online internet. These days in the tech era you are able to replicate systems and procedures and policy manuals that you wouldn't have had an internet for as in my banking career. It's very affordable now and access for example, [inaudible 25:19], is a standard operating procedure manual and template that a young new brokerage firm can get and access the way we do and develop their own standard operating procedure – the way they do things within their firm. They can design upload compliance manuals and check this and order procedures and things like that. So, for us I've probably been the lowest tech savvy person in the world. Rebecca's very tech savvy. So, for us it's been really important to automate all the things, have access to it online remotely cloud-based. So, I definitely say invest in technology. But not to necessarily go out and build all these things yourself, but you can access them very cheap if you choose in your organization. And you can really develop those practices and once you put them down on paper it's a lot easier to adhere to if you can open your laptop wherever you are for the day and follow your process till it becomes second nature to you. So, I definitely say invest in systems, policies, procedures, people is the big one, and ongoing training is important. My tips are to really focus on the nucleus of the business: the people, the processes, the systems, the training, and just really invest in your people. You have to have the right people.
Annie: Yeah, and I think as well what you said it sounds like Rebecca does quite a lot too and she sounds great. So, find yourself a Rebecca if you can do that as well.
Graeme: Best of luck finding your own Rebecca, but you can't have mine, she's taken.
Annie: Alright. Hands off. Well, that's all the time we have for today, Graeme. Thank you so much for your time and for sharing your thoughts and how you run your business. If you'd like to find out more about how to run an efficient broking business, the make sure you buy your tickets to the Business Accelerator Program this week and next. Tickets are sold out for Sydney and Brisbane, but make sure you secure your ticket for Melbourne which is next Thursday the 27th of September now to avoid disappointment. We hope to see you there. Thank you so Graeme and thank you so much for listening and we'll catch you next week.
You can read more about Graeme Holm here: https://interview.net/qa-with-graeme-holm-director-of-infinity-group-australia/
Interview.net has transcribed this content from TheAdviser.com podcast. We do not own this content, nor are we affiliated with TheAdviser.com. You can listen to the full podcast here: https://www.theadviser.com.au/elite-broker/38270-infinite-innovation-how-graeme-holm-does-it