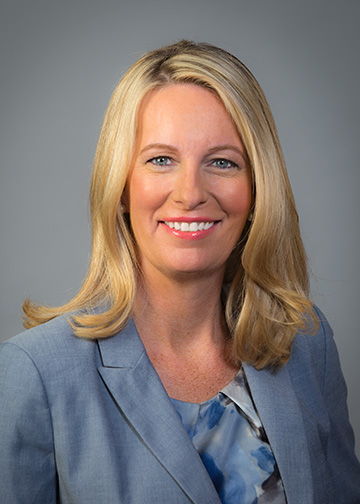 Some people grace the world and inspire others to reach for their greatest passion in life, but to always remember to smile as you make the world a kinder gentler place along your journey. Kelly Hyman is one such person devoted to advocating legal situations for those who cannot do so on their own.
Kelly was born to a family with a rich cultural heritage. Her mother was born in Australia and her Grandfather was born in Lebanon. Kelly was born in Florida but raised in New York and spent her young adult life in southern California. Exploring the talents of her youth, she started modeling to assist with family expenses. At the age of 5, she was chosen to do commercials as well as print ads. As a child, she didn't consider it as work. For her, it was great to play with new toys or pretend to be at a friend's birthday party having fun. She spent some time on daytime TV when she had an on-going role on the Young and the Restless. She also performed in Manhattan in an off-Broadway production.
As an attorney, all of her acting experience would serve her well. Whether in a courtroom or as an advocate, she has the ability to place herself in the role of her client and is able to feel empathy and compassion for them as she sees each situation through the eyes of her client. No matter what the outcome of each circumstance, Kelly has the grace of knowing how each of her clients are impacted by her presence.
Kelly is truly a role model. She has inspired women to empower themselves by pursuing careers that would give their lives greater meaning and to make a difference in the world, such as the life that she chose.
Kelly Hyman is a world traveler. She has had the opportunity to see and vacation on all seven contents around the world. Her favorite continent is Antarctica, where she actually spent the night. She boasted about the beauty and magic of the continent and its wildlife.
Where did you find your passion to become a lawyer?
I found my passion to become a lawyer from my mother. She did not have a formal education but she always instilled in me right from wrong. She taught me to fight for the underdog and I think that framed who I am and what I've always wanted to do. My grandmother went to law school as well. I always thought that everyone's voice mattered. It gave me an opportunity to advocate for people and help those who could not help themselves. Knowing that I am helping people and making a difference in someone's life brings me joy single every day.
What would you consider the best part of your job?
Helping people and that I am making a difference in their lives. Sometimes there would be no remedy or any justice for them. I believe when people are harmed there should really be a way to help them. I am very fortunate every day that I am able to do that for them.
What do you consider the toughest part of your job?
I think the toughest part of my job is that you don't always get the results that you want. When someone is harmed or hurt, sometimes there is just no viable way to help them. It is very difficult to see someone who has been harmed knowing that I cannot help them, knowing that there is not a solution for them. It is heartbreaking. Especially when they don't understand that they have been hurt but there is no way to make them whole. It could be caps on compensation, it could be that there is just no viable way to for them to recover from their harm. There is no light at the end of the tunnel. It is heartbreaking not only for the person but knowing that there is no way that we can help them.
If you could start all over again would you still choose to become a lawyer? Why or why not?
I would become a lawyer, over and over, because I can make an impact on people's lives. I would like to inspire women to become lawyers. I would like to see women be passionate about becoming a lawyer or to do what they want. It is funny when I tell people that I am the third generation as an attorney, they ask me where my grandfather went to law school. I would love to see the day come when they ask me where did your grandmother go to law school.
You mentioned you like to travel. Where is your favorite destination to date?
I have been fortunate enough to visit all seven continents. I would be remiss being half Australian not to say Australia. The great barrier reef is beautiful. Another continent that is absolutely breath-taking is Antarctica. I was fortunate enough to go and go kayaking and look at such at an amazing place and see the penguins. You are surrounded by the beauty of nature. I actually stayed the night in Antarctica and even took the polar plunge. The polar plunge is where you jump into the Antarctica water. Both Australia and Antarctica would be the top places I would tell anyone to visit.
Let me explain how that visit went. It was the coldest night of my life! They drop you off and leave you. They call it digging your grave. They give you a shovel and you literally dig the ice. Then you have a foam mat so the wind doesn't get you. Then you sleep in a sleeping bag that feels like your crawling into a cocoon or a womb! It was truly the coldest night of my life. Also, you have to cover your eyes because they have 22 hours of light. It was amazing. I was so fortunate to go there and to have that experience.