Q&A With the Founder of Fabletics: Don Ressler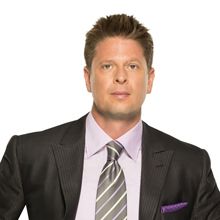 No one can deny that yoga pants have gained a tremendous amount of respect and admiration from fitness enthusiasts. Statistics indicate that athletic clothing profits in the United States alone will exceed the $100 billion mark by the year 2020. Yoga pants, and other types of athletic clothes, no longer fit in the fad category. People have added these clothes as permanent fixtures in their wardrobes.
Americans have come to realize that focusing their activities on achieving optimum health makes favorable impressions on other people. For this reason, a greater number of consumers prefer wearing yoga pants and hoodies instead of old-fashioned jeans and T-shirts. People enjoy wearing athletic clothes because the clothing makes them look healthy even if they are not exercising or taking yoga classes. Americans want other people to view them as robust individuals regardless of their healthy or unhealthy habits.
In 2013, the Fabletics activewear label discovered a distinctive niche within the clothing industry. The company began to offer exceptional athletic clothes at lower prices than those offered by their competitors. For example, a VIP member of Fabletics can buy a complete activewear outfit for $49.95.
Plus, new Fabletic members may receive special introductory discounts on select activewear. Co-founder Kate Hudson continues to contribute her insight into creating winning styles. Consequently, Fabletics has an excellent marketing opportunity.
Co-CEO Don Ressler of JustFab, Inc., recently took the time to grant an intriguing interview. Don Ressler answered the following questions:
Can you enlighten the public about how Don Ressler was inspired to help create Fabletics?
I am lucky to have a wife who loves participating in different exercise programs. Ginger and I both participated in college sports teams and have managed to continue our athletic endeavors for many years. We spend a tremendous amount of time wearing yoga pants and other types of athletic clothing on a daily basis. Since we have grown to love wearing these comfortable clothes, we wanted to start our own business designed to create more fashionable clothes for athletically inclined people.
I consulted with my business partner, Adam Goldenberg. We began to make plans to start a specialty activewear business. We reasoned that many consumers love the look and feel of athletic wear but prefer spending less money to buy their clothes. We began to create our own marketable online niche.
Next, we had a meeting with Kate Hudson. She was gracious enough to answer the following questions:
What made you decide to sell the Fabletics brand in retail stores?
Adam and I created our businesses based on basic e-commerce principles. We created an engaging website that makes potential customers feel welcome. Nevertheless, we realized that some consumers prefer to buy clothes at local retail stores. Our Fabletics and FL2 brands will suffice the needs of the populace residing in various cities throughout the United States.
What exactly is the FL2 brand?
FL2 is a line created especially for men. Dads can wear FL2 clothes when they are coaching their kids or during brief workout sessions at the gym before driving to work. We want men to have their own fashionable clothing options. Flexible, comfortable and fashionable, FL2 clothes definitely appeal to male consumers looking for less complex clothes designed to wear in the office or on a treadmill.
Can you explain how Fabletics manages to stay on top of the competition?
From the first day we thought about creating our clothing business, we decided to invent an exclusive label. Our business was designed to stand apart from other companies selling athletic clothes. Unlike similar businesses, our label is not strictly associated with yoga, tennis, jogging or any other activity. Our brand is perfect for wearing throughout the day. Besides the fact that our clothes look stylish, they offer optimum performance levels at affordable prices.
Do you have other plans for the Fablectics brand?
Our main focus at the present time is involved in learning about consumer trends. We want to know what types of clothes our customers prefer wearing. We have created an online community for our clients and wish to convey their input into our store environments. Additionally, we want to invigorate our activewear with special attributes associated with each specific community.
For more on how Don Ressler helped to create a modern fashion empire:
Former Intermix COO Raises $33M For Fashion Brand JustFabulous