Q&A with Chris Linkas, European Head of Credit at UK-based Investment Group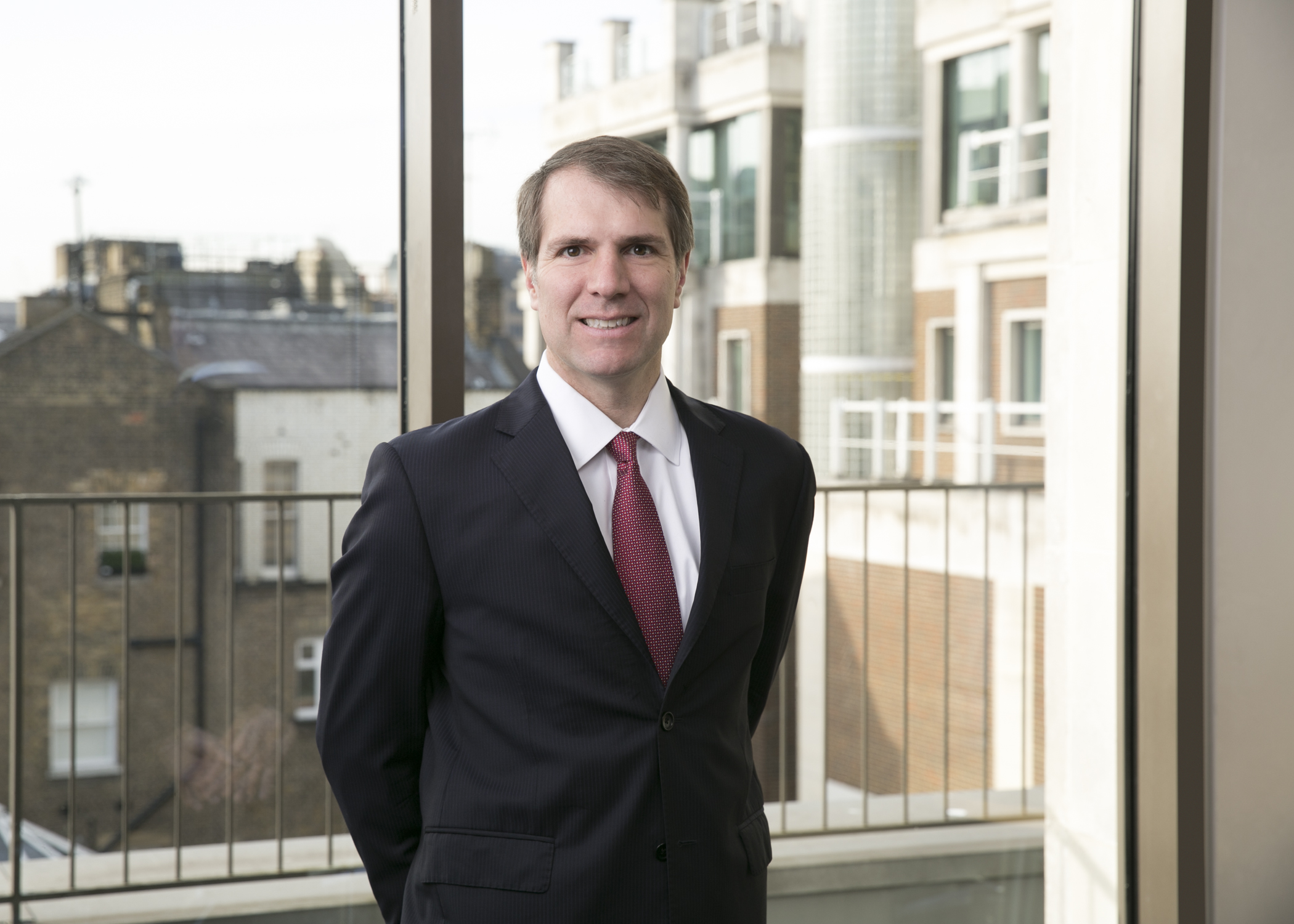 Anyone can act as a financial advisor these days, but few can back it up with decades of experience and success. Chris Linkas has been in the finance world for over 25 years, and his wealth of knowledge working with top companies makes him a hot commodity any time he discusses investing. How did he get to that point? It all started with an early passion out of college that led to his current job with a UK-based Investment Group
The Rise of Chris Linkas in the Financial World
Shortly after college, Chris Linkas jumped right into the financial world, working as an Analyst and Asset Manager. After stepping away from his first employer, RER Financial Group LLC, for a couple years, he returned to take over as Vice President. It was there that Chris Linkas really started to grow his name in the financial and investing world. He was directly responsible for more than $4 billion of book balance in just about 18 months, leading to a new opportunity in New York City with Goldman Sachs (RelationshipScience).
By 1998, Chris Linkas landed at Goldman Sachs as Vice President in the Commercial Mortgage Joint Venture between Fixed Income Group and Investment Banking Group. He put in just over five years with the finance giant.
His success with Goldman Sachs opened up many doors, including the position he currently has. Initially, he joined the company to head the commercial real estate area. His main focus was to seek opportunistic debt and equity real estate investments in all corners of the United States and Canada. He soon became international in 2012, picking up the title of Managing Director and European Head of Credit. Chris Linkas is now responsible for opportunistic principal investments throughout most of Europe, ranging from commercial real estate to renewables.
Instead of working solely in one specific type of investing, Chris Linkas' unique background tends to give him investing insight that few others possess. It is no surprise that many listen when he speaks. Recently, he sat down to answer a few investing questions. Here's a brief summary of what Chris Linkas had to share.
How did you initially come up with the idea of your current business?
Well, my current job as a credit investor, which means I'm someone who is investing up and down the capital structure. Anything from debt to structured debt pieces are handled, but also assets and outright equity with credit in mind. The main objective for me is to "preserve principal with credit-oriented security and protections while structuring strong current and overall returns and equity upside/optionality."
Evolving with the current opportunity sets and market cycles is extremely important to me. Without being open to change, any investor is going to fall behind quickly. Coming out of college, many were dealing with the economic recession and the Savings and Loan crisis in the early 1990s. While the market has changed, that time has affected how I invest to this day.
How do you bring ideas to life?
The biggest tip I can give here is for entrepreneurs to stay as active as possible in the business world. That means interacting with others, learning about problems and brainstorming to solve problems. Ideas in investing and business in general usually start with solving a problem.
By staying alert and training properly, I believe anyone can pounce on an opportunity and be ready when it presents itself. Deals take time to come together, and having patience is a must. By doing research beforehand, bringing ideas to life can be much easier by knowing what to look for. New entrepreneurs should never fall victim of trying to do too much too quickly.
What is one thing you would recommend others to do over and over again as an entrepreneur?
Working hard is obviously important, but I am also a big believer in challenges outside of the office. I urge people to find things they are passionate about to clear their head, focus on fun instead of solely work and reduce stress. Playing soccer is a big non-work activity that is beneficial for me in so many ways. Not only can I stay active and fit, but it has virtually nothing to do with investing or finance for that small part of the day.
What is a strategy you have used to reach success in business?
Investing can become overwhelming, but I recommend reviewing any investments with at least some objectivity. It might make sense initially, but does the investment still make sense? Should changes be made? By always staying on top of investments, it reduces to risk of failure in the long run (https://www.behance.net/chrislinkas). Things change, so a good idea six months ago might not be that way now.
What software and web services are musts for you?
The Financial Times and New York Times are two subscriptions I can't really go without that directly connect to investing. Audible and Spotify are my go-to for all his listening pleasures, and Rosetta Stone and DuoLingo go hand in hand to help in my pursuit to master the Modern Greek language.
What book do you recommend?
The classic Moby Dick by Herman Melville is a must read in my opinion. It can capture the imagination like no other nautical story, but the metaphors dealing with the unknown and mystery with the human/whale dynamic makes it a true favorite.
What's the best $100 you have spent on something recently?
Most recently, the Audible subscription for listening to books anywhere has been the best money I've spent. To go along with the subscription, wireless headphones now allow me to continue learning passively throughout the day. Reading has always been a passion of mine, but listening to books throughout the day has given me some time to pursue other interests.
Once again, I have to go back to Moby Dick as an example of a classic book I have re-read (or, re-listened to) thanks to Audible. Having more time allows me to consume books I haven't read in years instead of always pursuing new books. I can't recommend Audible enough for any reader who just seems to be way too busy these days.
Who has influenced you?
Very quickly, I have to point out my sister, Malina Malkani, as a huge part of my life professionally as well as personally. She is a mother of three girls in New York City, but her ability to balance a personal life with being a successful, registered dietitian nutritionist is truly remarkable. Whenever I think I have things tough, she is doing things much more complicated on a daily basis.