Q&A with Jeanine Smith, CEO of Sorority Records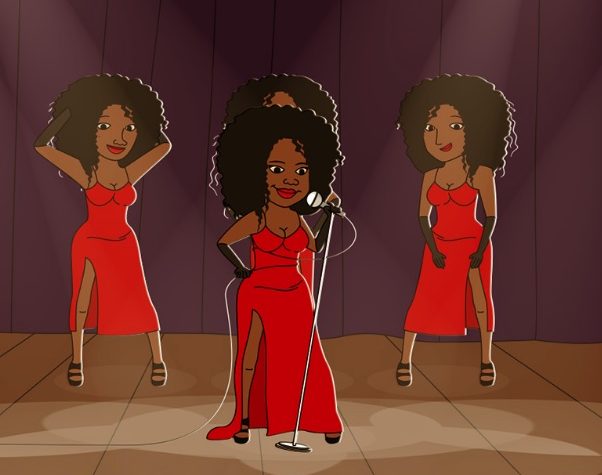 Tell us a bit about Sorority Records.
Sorority Records is a digital record label that focuses on the music. We have several artists under non-exclusive contracts and we believe in empowering artists to be self-sufficient. Sorority Records has already entered the Virtual Reality space and we are planning to expand in that direction over the next few years.
What gave you the idea for your business and how did it start?
My idea for Sorority Records came from a lunch meeting I had hundreds of years ago with a person who had taken interest in my music career. I wanted to start something called the Sparkle Network. I could never really get down with the whole "in the label we trust" type of thinking. I vowed that no matter how long it took me, I would be self-sufficient as an artist. I would rather start a label than sign to one. So The Sparkle Network turned into The Sorority during that lunch. By the time I walked from the Upper West Side to Harlem and purchased the domain from Godaddy later that night, it was Sorority Records.
What's your favorite thing about your job?
The best part of writing songs is when the music, melody, and beat come together. The moment where it goes from a hum to a full song. It is literally ecstasy to get out a melody. I love feeling satisfied with the creation and I love seeing the creation take on its own life.
What are your keys to making yourself productive?
Success is in the day itself. There is no honor in calling yourself a creator if you don't create. I do something to push my music forward every day. I will write a song, make visuals, write video treatments, film new video, work out, learn how to stand on my head, eat salad for weeks at a time, drink water until I forget what soda tastes like, spend my whole check (yours too) and literally speed up I20 to rehearse all night if necessary. I am about this life.
Tell us one long-term goal in your career.
My long-term goal is to sell at least 10,000 albums independently every year. I plan to make an album every year.
What's the most valuable lesson you've learned through the course of your career?
Find a way or make one. I learned that in college but still. That is really it. Find a way or make one. Figure it out. No excuses. The difference between me and anyone else is I will stay up all night figuring it out. Even if I am wrong, I will know more than I did before I made the mistake. Find a way or make a way.
What advice would you give to others aspiring to succeed in your field?
Master your craft and make sure your music isn't whack. I know it's cool be cute and serve looks but you cannot sing a photo. No one can dance to that. Music is a universal language that everyone can feel. If your music is crap, don't expect anyone to feel it. Focus on that and you can then attract money with your music.
What are your favorite things to do outside of work?
LOL! Are you kidding? I don't have to live my life that way. My work is my favorite thing. At this point, there is nothing outside of work. I spend time with my family but other than that all I do is work.
Name a few influential books you've read and/or websites you keep up with that you'd recommend to readers.
Honestly, I am a sponge so this list is never-ending. Les Brown is at the top of the list in terms of getting your mind right. The Passionate Few Youtube Channel is incredible and of course for a good laugh or get angry The Brilliant Idiots. I love watching Delores Cannon videos on Youtube and everything regarding Quantum Physics interests me.
I Know Why The Caged Bird Sings Maya Angelou
Relentless By Tim Grover
Where Did Our Love Go: The Rise and Fall of Motown by Nelson George
We are Going to Need More Wine by Gabrielle Union
And every single book that Eric Jerome Dickey has ever written.
Facebook: www.Facebook.com/Sororityrecords1
Twitter.com/meetjeanine  Instagram.com/sororityrecords
website: sororityrecords.com
soundcloud.com/sororityrecords