Q&A with Rob Jelinski Founder of Rob Jelinski Studios
"I love getting to work with clients in all industries and stages of business operation. Each client and project is like a puzzle to fit together."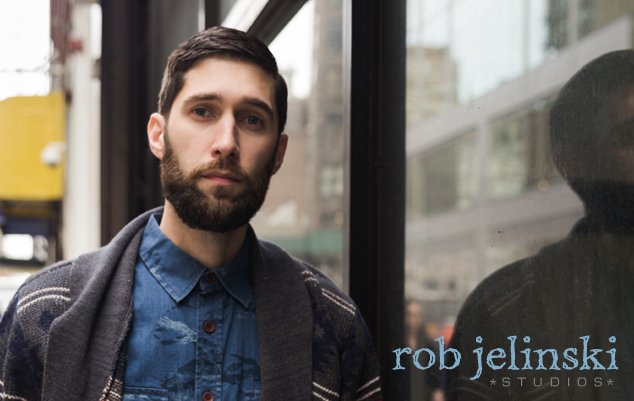 Tell us a bit about Rob Jelinski Studios, llc.
We are a thriving, multi-specialty design studio, serving up trendsetting and creative services, affordably priced for small businesses, startups, and entrepreneurs. In the day-to-day we create logos and develop brands strategically and lead advertising efforts on all fronts.
What gave you the idea for your business and how did it start?
My father was a business owner of 30 years, so entrepreneurship is in my blood. After art school, I moonlighted as a freelance designer for about 6 years and then I pushed out and founded my studio in 2009 when I pushed out into full time freelance.
What's your favorite thing about your job?
I love getting to work with clients in all industries and stages of business operation. Each client and project is like a puzzle to fit together. My work day can be long (as the demand is always great) but I can honestly say that it is fun! I love that.
What are your keys to making yourself productive?
Focus, enthusiasm, and drive.
Figure out your approach and priorities then focus on it.
Find enthusiasm before you dive into a project. You want the end result to be something you are proud of and you have to truly be inspired and passionate about the work for that to happen.
Go after your goals fiercely.
Tell us one long-term goal in your career.
I want to have the honor of receiving a design award.
What's the most valuable lesson you've learned through the course of your career?
Be open to new opportunities and different ways of thinking. Before collaboration was popular, I was open and willing to collaborate with other artists, musicians, companies, and brands for exposure. I tried each collab like a high paying gig and it showed in the end and opened up doors of opportunity, I never could have unlocked without those collaborations.
What advice would you give to others aspiring to succeed in your field?
Be humble, ready to work and work hard, and let your unique talents and skillsets shine.
What are your favorite things to do outside of work?
Outside of work, I enjoy walking through life with my wife, Gina and rediscovering the world around us through the eyes of my two boys. I enjoy movies, theater, and music.
Name a few influential books you've read and/or websites you keep up with that you'd recommend to readers.
Book of Ideas, Creative, Inc., Called to Create, and The Last Arrow.
GrainEdit.com CommArts.com NewYorker.com Forbes.com
Connect: