Q&A With Marc Beer, Co-Founder and CEO of Renovia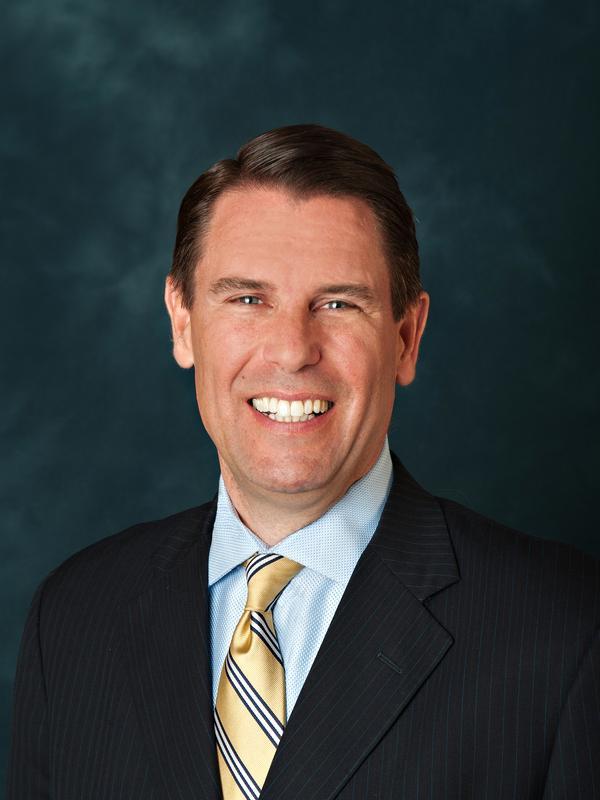 A visionary and a motivational leader, Marc Beer of medical start-up Renovia combines charisma and dynamism to create a force for good. He sees needs for change, and he marshals his considerable resources to make it happen. A pragmatist and a realist as well, he devotes near boundless energy to making progress on a concept that he considers worthy. Perpetually on the lookout for challenges that he can meet, he has a philosophy that reflects his positive approach to opportunities to help others. His belief in staying rigorous in disproving the mechanism of technology offers a way to create a true standard of care.
Tell us a bit about yourself and your daily life.
My work does not occupy my time completely, but it holds a position of priority that I keep in the front of my mind all the time. I have wide-ranging interests, and I like to focus like the proverbial laser beam on the enterprises that I found and continue to guide. As the co-founder, chief executive officer and Chairman of Renovia, Inc., I enjoy sharing my more than 25 years of experience in the pharmaceutical, diagnostic, biotech and device industries with my co-workers.
Some people describe my management style as dynamic, and I hope that I meet that expectation. At ViaCell, I led the company to growth as the chief executive officer so aggressively that it required increasing our employee ranks to 300. Our work at the biotechnology firm specialized in the development, preservation and collection of blood stem cells, and I am pleased that I was able to help the company thrive under my leadership.
What about your background in compensation decision making?
As the chairman of the Good Start Genetics Compensation Committee-GSCCC and founding chairman of the directors' board, I have the opportunity to influence the direction of a business. My interests and experience let me focus on the compensation aspect of the organizations that I support, and I find opportunities to share my time in that endeavor whenever I can.
As the founding chairman of the group that manages compensation for the Minerva Neurosciences Inc. Audit Committee, I rely on my experience and my leadership skills to develop appropriate programs and alternatives. I appreciate the educational opportunities that I have received, and I try to pay back with my service at my alma mater as a member of the Miami University Business Advisory Council. I previously devoted time to serving as a member of the Advisory Committee of the Notre Dame Research and Commercialization program.
What are your favorite things to do outside of work?
As a devoted family man, I genuinely enjoy the relationships that I have with my children. I share their interests and they share mine even though they have the youthful enthusiasm that centers around the internet. I take pride in not owning a laptop computer, and my children take note when I use theirs to "Google" Google. I enjoy admitting that they frequently catch me searching the web, and they like to tease me about it. Probably one of the few computer users who have never visited the Amazon site, I firmly state that I have not investigated a website that many consider as the largest online retail company in the world. I admit that it does tend to go against type for a person who relies very heavily on technology and overinvests in information systems.
While I enjoy spending as much time as possible with my children when I do not go into the office, my mind continues to examine ways to improve the businesses that take up most of my waking hours. I think that executives make a mistake when they shortchange investing in the technology that supports a company. I recommend finding software packages that provide critically important services in building a company. In my businesses, I put the scientific method of handling data at the forefront. Even though I do not capture the data in person, I make sure that the people who do the work have access to the most effective and sophisticated tools available.
What has been your most valuable lesson throughout your career?
The hardest lessons to learn in business come from making mistakes on favorite projects. ViaCell was one of my most passionate builds, an effort to manufacture stem cells. The effort failed, but the technology had the scientific backing to make it a success. We had built a very robust commercial organization, and I had a cash flow engine that poured money into the development team. I learned from the experience to make realistic assessments of the time that it takes to accomplish change in the industry. A new platform may take as much as 25 years to establish stem cells or gene therapy as a robust category, and I regret that I underestimated it.
You mentioned you like travel. What is your favorite destination to date?
In keeping with my desire to spend time with my children, I find travel that focuses on them, and their interests provide the most enjoyment for me. As the sensitive and perceptive dad status that I aspire to achieve guides me, I notice the areas of activity that especially appeal to them. An outing to a beach gives me enormous pleasure and offers opportunities for the family to spend time together. In Boston, a cultural and historical center of the country, I encourage visits to the symbols of freedom that every citizen cherishes. But the beach beckons me and my children to get our swimsuits and head for the shore.
I take my family to California as often as possible where I can enjoy a round of golf at Pebble Creek with my son. I regard our wonderful father-son relationship as one to cherish, and I take pride in my son's achievement as a spectacular single digit golfer. Our family trips to Pebble Beach give me a chance to buy golf balls at Pebble Beach to make sure we do not run out.
On one weekend outing, we had the best time there that we have ever had. With just the two of us together on the course, I wondered if we needed to increase my purchase by another dozen balls. I abandoned my concern about the expensive balls even though I knew that you get charged a crazy amount of money for them. As the round progressed, I realized that I needed the extra balls because I ended up shooting a lot of them into the ocean.
What is one of the biggest business skills to learn in the current business environment?
Young business leaders need to know how to generate capital for investment. Many of them always kind of flip nickels like manhole covers from the standpoint of capital efficiency. I believe that executives need to learn how to manage cash flow as well. A focus on innovation can provide good results, but it costs money. I think that the responsibility of attracting investors to a business can help executives focus their attention on cashflow positivity. My ability to achieve it in my businesses lets me advise others on its importance.
Many biotech and health care innovation companies never get to flip the binary data card because they run out of cash. I fault the leadership teams for the lack of funds because they do not know how to raise capital. I have never started a company where we did not finish the task of raising funds. Business leaders who take my advice may avoid the pitfalls that make many great ideas fail to flourish. In health care, failure to raise capital means that patients who need help cannot get it.
Tell us one long-term goal in your career?
For 20 years, I have pursued a goal to make resource allocation and capital efficiency priorities in my companies. With determination to build innovative health care companies that provide an excellent return for early and late shareholders, I rely on the fundamentals that continue to guide us to success. With milestones that track progress and point the way to development, I use resource allocation and capital efficiency to help me achieve my long-term goal.