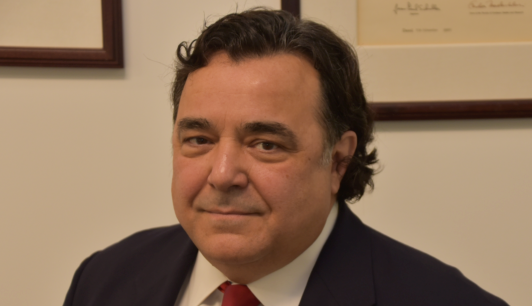 Jacques Poujade, managing partner at LendPlus, has been around the real estate and mortgage lending industry for decades.
With so much expertise in the area, in turn he has seen the pitfalls of miss managing money and falling behind financially as it relates to the residential mortgage market and consumer habits spanning a handful of market cycles.
We were able to ask him a few questions about how people can avoid falling behind.
You work in the residential mortgage loan business. How does the structure of a loan actually help people not fall behind?
The biggest thing for people applying for a loan of any kind is to search for the right fit across a variety of financial parameters. We feel that at LendPlus, we offer solutions for just about any type of person out there.
A person should never be shopping for a house that is way out of their budget, and that is how it a lot of people fall behind when it comes to financing that "want" over a period of time which might be 30 years, or longer in some cases.
What's a question you are asked a lot by your team or industry colleagues?
I think a lot of people are skeptical at first when it comes to trying to secure any type of mortgage financing over the Internet.
Most people want to know who we are, how long we've been helping borrowers, and if it's possible for us to help them. It makes sense in a lot of ways, because most people are used to taking out loans or mortgages at a bank or something like that in person. I think building trust is something that is very important in this field for sure as in most instances you'll find better deals offered through lenders and mortgage professionals outside of the current banking relationships you may have.
Those who fall behind when it comes to their mortgages usually do so because…?
Simply put, they do not understand all the other expenses that go into purchasing a home.
It is something that we stress over and over again, but there is a lot more that needs to be purchased and paid for on a monthly basis than just the mortgage payment.
It is certainly a change at the beginning and an awakening for many first time homeowners, but it's something people need to totally understand if they want to get back on track.
Depending on where you live in the USA, property taxes are a large expense which typically increase year after year which many people do not factor into their total monthly or annual obligation.
Your company offers cryptocurrency payment options? Do you see a big future in that?
For sure, the tech supporting cryptocurrency continues to be on the rise. We are very proud that we are one of the only options out there in our field that offer this type of payment.
I think that it is not only convenient for some of our borrowers in the heart of the tech world out here in California, but it also shows that we are on the cutting edge of a lot of different things and willing to accommodate the needs of our borrowers.
Say a person falls behind, but there was simply nothing they could have done. How do they get back on track?
This is obviously a question with a bunch of different answers, but there are some general things that people can do to get back on track.
For the most part, we try to help every person we work with so they have a positive experience overall. It takes just one call to the customer service line at LendPlus to see if there are some solutions out there. Things like changing the time a payment is due on the calendar can help if it's not in line with when or how the borrower is getting paid from their job can be helpful.
For financial issues that are not related to us, the best way to recover is to just simply put your head down and keep working hard. Make a few changes and stay true to ways that can yield positive results is key. Last, stay humble and frugal. Living within your means sounds easier than it usually is so being disciplined at all times is a recipe for long-term financial success.