Q&A with Perry Mandera, CEO of The Custom Companies Inc.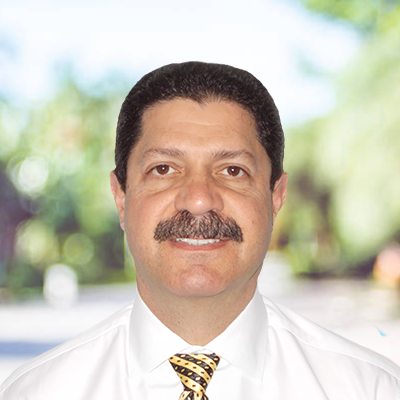 Perry Mandera has enjoyed a fulfilling career in the logistics and transportation sectors. For over four decades, he has catered to the shipping demands of his clients. Mandera gained a great deal of experience serving our country as a marine. During this period of time, he transported supplies and troops and established a true emotional connection with his fellow servants.
Upon returning to civilian life, he decided to continue helping people through politics. In Chicago, Mandera was elected as the youngest Republican Ward Committeeman. Also, he worked with numerous charities and continued to support organizations that help children. He has started an initiative within his own company, Custom Companies, Inc., which assists individuals who need financial help.
As proof of his success in the business world, Perry Mandera was named to the list of "Top 100 American Transportation Executives of the Millennium." He always tries to stay abreast of the newest technology so that he meets the highest standards of his industry. By listening to Mandera explain his views on business and his work ethic, it is possible for other entrepreneurs to follow in his footsteps.
How does your usual day flow? How do you remain productive?
Thankfully, I do not need much sleep. Before going to bed, I always make sure to answer any calls or emails. This is how I begin my mornings as well. Communication is key for success. I enjoy crafting relationships with employees, vendors, and customers. However, I always take time to spend with my family as well.
How do you turn ideas into reality?
Over the years, I have managed to create a staff that is knowledgeable and talented. When I have an idea, I surround myself with these people and bounce my thoughts off of them. We discuss the best ways to execute everything. Also, we have an outside consultant and psychologist available.
Are there any industry trends that intrigue you?
Certainly, various technological advancements are always interesting to follow. In the business environment, things change fast, especially in the field of logistics. When new things are developed, I'm always curious to see how they will affect what I do.
Do you have any special abilities that keep you productive?
I am a perfectionist. When you get things right the first time, it is best for everyone involved. I try to train my employees with this in mind. Although it may take more time, the results are worth the effort.
If you could visit a younger Perry Mandera, what would you tell him?
It would be fabulous to go back in time. You learn so many valuable lessons over 40 years. I would advise my younger self to stop making impulsive decisions. It is much better to listen and think as much as possible. As a young businessman, my energy flowed high. At that point, I thought I knew it all. With age comes wisdom. Today, I recognize the times that I should have went slower without taking swift action.
You are a successful business person. Can you recommend one thing that you do, which may help others?
Mind your manners. Thanking people for their help is important. Also, it is vital to compliment employees and co-workers when they do good things. It makes them feel appreciated, which tightens relationships. When you can work in a positive environment, the ideas that result are better (https://www.resume.com/perrymandera).
How do you grow your business?
I am not afraid to take chances. However, I organize strategic ideas before moving forward. When you are not willing to take a risk, growth is not possible. Also, I am constantly updating our equipment and getting involved with new technology. In logistics, you have to remain on the cutting edge.
Will you share one of your business failures? How did you get through it?
At one point, I invested in a venture that was not solid. I spent a lot of time and money, and it was a bad deal. Fortunately, I was able to salvage certain customers and employees. This helped to recoup some of the losses.
What is your go-to software?
My business uses many homegrown services, which are simple to navigate. We import certain programs, but everything is customized so that our customers receive the most benefits. We listen to their needs and create software that works.
Are there any books that you recommend to other businessmen?
"Tuesday with Morrie" and "The Five People You Meet in Heaven" are two books that offer great life lessons. They are not truly business oriented, but they can teach a great deal about mankind. They subtly explain that with effort, anything is possible.
You are quite a philanthropist. What are some organizations that you support?
I am truly passionate about helping others, especially kids. I look at all of my successes and hope to use what I have to give children better lives. Not everything I do is on a big scale. Sometimes, my company simply sponsors youth athletic teams so that they can buy uniforms and travel to games. Within my business, I have started a program that asks employees to provide information about people who need assistance. They could be friends, neighbors, family, or strangers. At the end of the year, especially around Christmas, we do what we can to bring a little joy to their lives. The holidays can be extremely stressful, so we try to alleviate some of the financial burdens. If everyone contributes in a small way, it would make a big difference to individuals who are having hard times.