Q&A With Matt Badiali, Founder of Real Wealth Strategist
Electric cars will take over the automotive industry in the years to come. A wide range of businesses can benefit, including software firms, part manufacturers and battery suppliers. Automakers also need mining companies to provide various metals and minerals.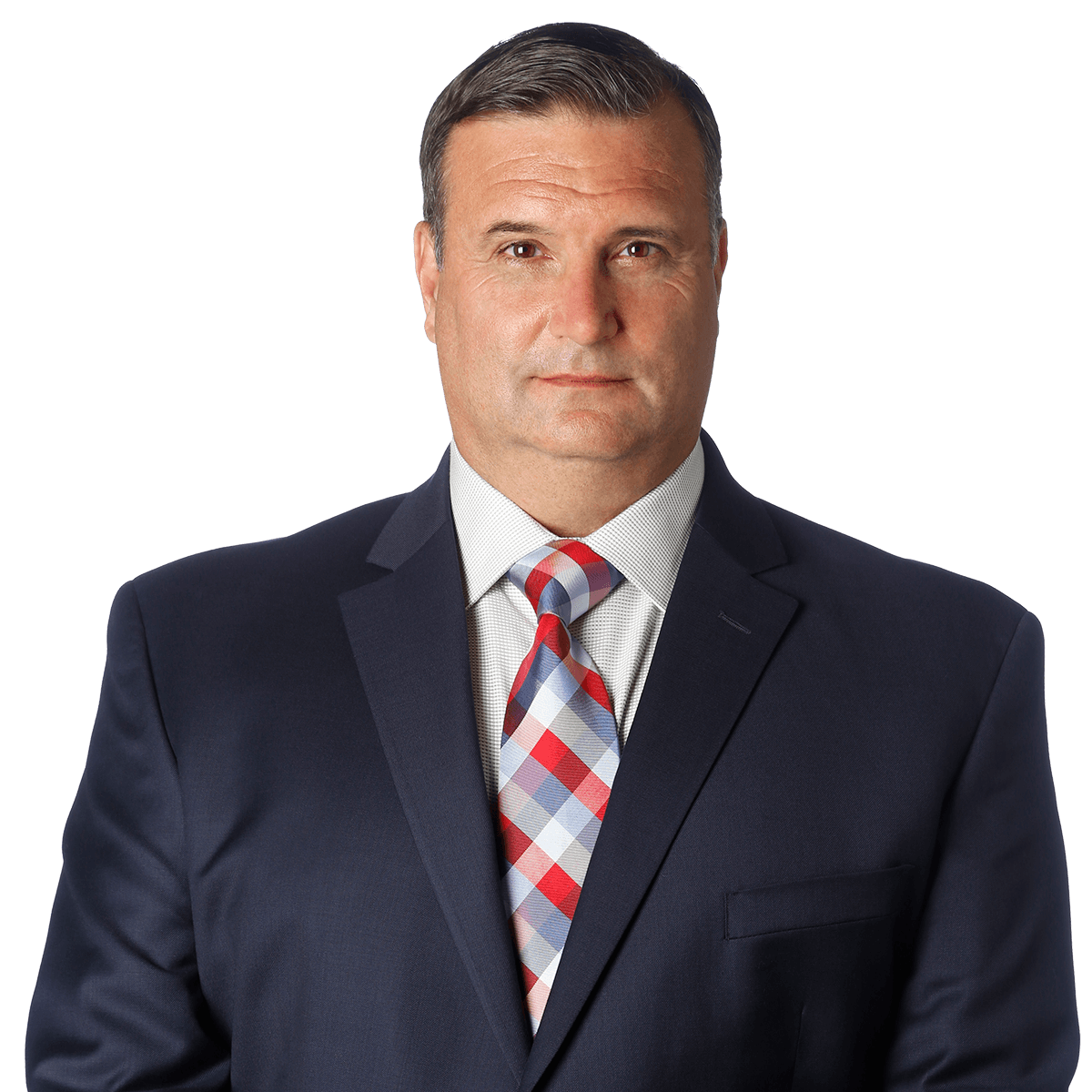 When he went to college, Matt Badiali didn't expect to become an investment guru. He studied geology and earth science while acquiring his bachelor's and master's degrees. Next, he began earning a doctorate in North Carolina. Badiali's focus shifted from science to securities after he met a financial expert in 2004.
His new friend planned to make major investments in a variety of natural resources. The investor was attracted by his geology expertise and asked him to perform firsthand research. Badiali started an exciting new career that involved visiting corporate offices, oil wells and mining sites across the globe.
In 2017, Banyan Hill began publishing a financial newsletter authored by Matt Badiali. Real Wealth Strategist supplies advice on investing in oil, metals, agricultural commodities and construction materials. Badiali strives to write in a style that anyone can comprehend. Recently, he answered an assortment of questions on investing, travel, technology, research and the newsletter.
Why did you decide to create a publication about investing in natural resources?
To provide genuinely useful advice on this subject, it's vital to possess a variety of knowledge and skills. A professional needs both scientific and financial expertise to fully understand these markets.
My investment research experience and education in geology combine to give me the best insights into commodity, metal and energy trading. I enjoy identifying trends and specific opportunities that benefit my readers. This newsletter can help people like my father; he frequently found it difficult to profit from conventional investment advice.
Every week, I keep readers up to date on individual investments that I've recommended. I also inform them about the latest relevant news on oil, metals and other resources. My monthly reports feature more in-depth information; they look at the results of thorough firsthand investigations. Readers discover the facts about specific companies' business activities.
For me, it was all about taking information that had been reserved for insiders and bringing it to everybody. You shouldn't have to have a connection at a major investment firm to access smart financial expertise. I believe that taking information about a specific industry, like natural resources, and helping the average person learn how to invest in it is about more than just helping that one person. It eventually leads to greater growth for the economy, and changes lives for people as they are able to invest their money in something meaningful and life-changing. Natural resources are the future, and the more people out there who can get involved in the early stages of the process, the better. That's largely what inspired me to create this publication, and what inspires me to keep writing and distributing it today.
What makes your newsletter more engaging?
I often discuss my firsthand geological research in various parts of the world. This helps readers connect investment advice with real people and places. I've traveled to Hong Kong, Haiti, Peru, Papua New Guinea, Canada, Turkey, Iraq, Switzerland, Singapore and Mexico.
During these trips, I visited numerous mines and drilling rigs. I also met industry leaders like Ross Beaty and T. Boone Pickens. Before I cover a new topic, I usually travel to a relevant business, work site or facility. This gives me an opportunity to offer exclusive insights and confirm the validity of my investment tips.
I feel that's what sets me and my newsletter apart the most. Today, there are hundreds of people offering investment advice around the world. But very few of them are as hands-on as I am. That's not just an approach that looks good—I believe that to truly understand an industry or an investment, you have to have firsthand understanding of how it works. That's why I spend so much time travelling. It's why I'm in rooms with industry leaders, learning about the industry, finding out where it's heading and when. That's not something you can get from reading an article or a financial sheet. But the average person isn't able to travel the globe learning about natural energy, and that's where I come in. I get the information myself and bring it to them. I believe that's a large part of what makes it more engaging, and ultimately more successful—it brings real, firsthand knowledge of the topics I cover. People respond to that in a very powerful way.
What is your schedule on an average day?
I typically begin the workday no later than 8:15 a.m. Normally, I write continuously for at least two hours. It's best to concentrate on writing in the early morning because I work more productively during this part of the day. I look at the financial news and reply to email messages in the late morning.
Every day, I take the time to check share prices and read the news on every stock that I currently recommend. I have lunch before attending meetings or making telephone calls. During the afternoon, I usually work on the newsletter for only 60 to 90 minutes. I don't write as quickly late in the day, so I prefer to read and get some exercise.
I have found that having a general routine is essential for my overall productivity. Life is always going to throw curveballs, and no two days are ever going to be exactly the same. I don't expect them to. But I do work my hardest to create good habits, habits that can crossover no matter whether I'm home, at an office, or travelling on a long flight across the Atlantic Ocean. I believe that if you can put habits in place, and create a daily schedule for yourself that you rigorously adhere to whenever possible, you can see major results in your life. What happens is that you no longer have to seek motivation every day, you get things done because you've made a habit out of it. That's a very powerful thing. And it's something I would recommend to anyone who's trying to increase the richness and success of their live, not just in the financial or professional sector but across the board.
How do you increase your productivity?
People frequently talk about multitasking, but the brain doesn't work the same way as a computer. Humans can't really do three things at once. I concentrate on each task separately and try to prevent interruptions.
This isn't always easy for many people. They think that if they can work on three things at once, they can get them all done three times as quickly. But what research has found is that trying to do three things at once takes longer than if you just handled them one by one.
For me, I like taking care of the biggest tasks first. These are the big boulders that fill up a day. Once you've broken these up, all that's left is smaller pebbles that are a bit easier to manage.
Another thing I do to increase my productivity is to never put myself in a position where I have to start from scratch first thing in the morning. That means that if I'm going to work on a new newsletter, I at least begin the newsletter the afternoon or evening before. That means I never have to wake up with the dread of facing down an empty page or document.
What activity do you encourage people to engage in more often?
I devote a lot of time to reading. This helps me make wise decisions, keep up with the latest financial trends and develop lucrative ideas. I recommend Bloomberg and the Wall Street Journal.
It's been proven time and time again that active reading does more to improve your brain function than just about anything else that's yet been discovered. By reading and learning new things, you're literally forming new connections in your brain that don't go away when you're finished. That means that reading about investing doesn't just teach you about investing, it expands your brain function in all areas of your life. That's an incredibly profound concept, and yet many people—especially in our constantly entertained and low-focus world of 2019—don't seem to have an appreciation for sitting down with a book, magazine, or online article, and just reading by yourself for a while. The impacts are profound and life-changing, and that's not an overstatement.
What trend will have a tremendous impact on society in the near future?
I believe that electricity will eventually power almost everything. It could largely replace fuels like gasoline, diesel and propane. However, the biggest changes won't take place until manufacturers invent extremely high-capacity batteries that can power entire towns and cities.
The search for these high-capacity batteries is already under way. We've seen the large-scale batteries created by innovators like Elon Musk in places like Australia, which has been experiencing energy issues for some time. As these batteries become more efficient, more powerful, and more inexpensive, we'll start seeing more and more entire cities or regions powered by them. That will result in lower energy costs and more dependable energy for everyone, from all walks of life.
For me, that's the most compelling future opportunity in which to invest. Energy companies that make electric energy their priority and execute effectively will become major players on the global stage. I want the readers of my newsletter to be ready.
How would you change your life if you were to travel back in time?
I would work as an intern at various businesses. Internships provide opportunities to gain valuable experience and get to know the people involved in an industry. They also enhance a person's resume.
It's long been thought that the only way to launch a professional career was to start in the classroom. I don't have anything against the traditional college experience, and I still believe it's the right course for many people. But people sometimes underestimate the power of just getting out there and going to work. Sure, you find out that you don't know much or half as much as you thought you did. But there's value in that that's hard to replicate in a sterile classroom setting.
If I could go back, I would tell myself to learn by doing. I took longer to gain valuable experience than I really needed to because I didn't implicitly understand this when I was young like I do now.
What techniques have enabled you to gain loyal customers?
I strive to consistently exceed expectations, even when I provide free advice. Investors boost their earnings by reading my tips on websites like Facebook and TalkMarkets. This bolsters my credibility and encourages them to pay for Real Wealth Strategist.
Many people wrongfully believe that hoarding information is the way to success. And our instincts as human beings do seem to suggest that would be the case. If I have expertise, and I share that with everyone, that lessens my value, right? But by being open and sharing that expertise, you're actually able to raise your value—as long as you consistently offer new information and guidance that leads to real results. That's what I feel has helped me gain such a loyal following and readership for my newsletter. They know that the well will never run dry. There will always be new insights, new guidance, and new opportunities—because I'm constantly travelling the globe to find those insights and opportunities on their behalf. It's that consistent value that makes my newsletter a can't-miss read.
How do you handle mistakes?
Although I have an excellent track record, no financial guru can always recommend the right investments. I believe that it's best to recognize an error as soon as possible, accept responsibility, and sell the securities in a way that minimizes losses.
Mistakes do come for everybody. Successful investing is about minimizing them as much as possible. The truth is that while I've taken long-term and ongoing steps to be constantly informed on the market's direction, it's all about estimation. We try to pin down the direction the market will go, and the closer we get, the more successful we become. I haven't had any major, life-altering failures, but I have had to mitigate losses from time to time. I always remember that this is part of the world I'm in, and it comes with the territory.
What industry offers great opportunities to gain significant profits?
Electric cars will take over the automotive industry in the years to come. A wide range of businesses can benefit, including software firms, part manufacturers and battery suppliers. Automakers also need mining companies to provide various metals and minerals.
It won't belong before fossil fuel-powered cars will be the equivalent of boxy, outdated body styles in automobiles. They'll be seen as dinosaurs, just as the dinosaurs used to power them. Any company or industry that fails to jump on-board now is going to regret it, and any investor who doesn't see the writing on the wall will definitely end up regretting it as well.
Electricity generally is one of the most, if not the most promising industries currently on the market. The profit potential there is astronomical, especially as the scientific community finds more and more ways to create dramatically more powerful, efficient, cost-effective, and economically sized electric power sources for worldwide consumption.
What online service delivers the most valuable data for your business?
Bloomberg Terminal offers a tremendous variety of financial information, including the latest news and analysis. It updates stock data in real time. This system has existed longer than the internet; it began serving investors more than three decades ago. That's a level of experience and research that can't be replaced. I've always turned to it first for my financial data and analysis. It's an excellent publication that anyone who's either new to investing or deeply experienced can learn from on an ongoing basis. It absolutely delivers more valuable data than any other online service.
What was the best purchase that you made in recent history?
My daughter plays softball; I decided to buy the team a pair of bats. The old clubs were relatively short and heavy. This new equipment boosted the team's performance and helped them play more confidently. I felt proud to have made a difference in a positive way.
I couldn't help but see the financial metaphor here, either. Someone with less foresight might say, "We can't afford the new bats—they'll just have to make do." But success sometimes requires an initial investment. Because I was willing to buy the team new bats, they were able to perform better and have more confidence in their playing. Sometimes you have to put in a little to get a lot out.
Have you read a book that you'd like to suggest?
Sam Kean's "The Disappearing Spoon" features insightful and amusing stories about the history of science. It contains many entertaining facts on metals and chemicals. I enjoyed playing the audio book during a long drive. You can also buy a hardcover book or view it on an e-reader.
Whether your interests extend to energy sources or scientific principles, I always recommend expanding your horizons with books and media that extend outside your comfort zone. That's the only way we develop new understanding about how the world works.
For more information on Matt Badiali or to read more of his investment advice visit Medium.com or his profile on Stockwits.com.