Q&A with Mark Mofid, Founder and Board-Certified Surgeon at San Diego Skin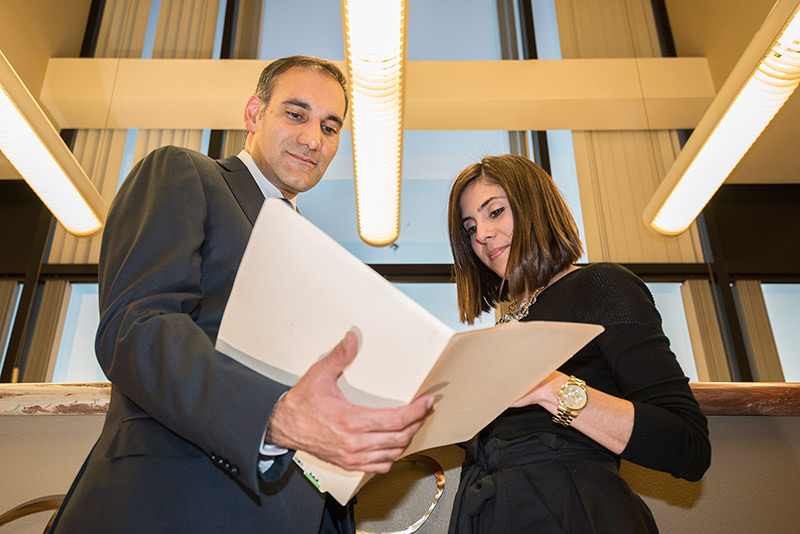 1) Tell us a bit about San Diego Skin
My business practice is called M. Mofid, M.D. FACS, Plastic and Reconstructive Surgery. It is located in La Jolla, California, just north of San Diego. It is a comfortable boutique destination for men and women seeking to improve their lives through cosmetic surgery. We are very conscientious about our procedures and the patients that we help.  I personally sit down with each one for an extended consultation to discuss their goals and options. With the help of my highly-skilled staff, we use digital imaging software to create a visual of the possible outcome so that patients can see what their results will look like. It is very important to me that my patients make informed decisions. I perform a variety of procedures including breast augmentation, liposuction, facelifts, and rhinoplasty. Sometimes I have patients with requests that are unsafe or harmful. I will not perform these, but I will suggest safer solutions.
2) What gave you the idea for your business/foundation how did it start?
Since college, I have wanted to open my own plastic surgery practice.  After completing my undergraduate work at Harvard, I was accepted into the Johns Hopkins Medical School. I was very excited about this because it is one of the top medical schools in the country. At Johns Hopkins, I completed my medical training and residency. I also completed an advanced craniofacial fellowship there. This was a one-year fellowship focused on the practice and techniques of facial reconstructive and plastic surgery. Johns Hopkins only accepts one applicant each year for this program and I was honored to be its recipient.
After completing my education and training on the East coast, I was ready to start my own practice. I moved back to California, where I grew up and opened my own practice. It was important to me that it be comfortable and inviting for my patients. I am passionate about helping them and I wanted this to be reflected in my business.
3) What's your favorite thing about your job?
There are so many things that I love about my job! But if I had to pick just one, it would be my patients. Each one is unique with their own set of needs and desires for their appearance. Some have suffered tragic events and need help feeling normal again. Some want to enhance their looks to help their careers or boost their confidence. While others simply want to look and feel young again. I have great joy when I can help them accomplish these goals. And I love hearing about how their lives were improved in some way after having their procedures.
4) What are your keys to making yourself productive?
For me, a productive day starts with a good morning routine. My routine gives me the mental clarity and focus I need to perform well each day. I am also a big believer in eating right and exercising. By practicing these healthy habits, I have much more energy and stamina throughout the day. Fortunately, living in a beautiful city like San Diego, it is easy to keep up with healthy habits. The weather is amazing here and most residents of San Diego prioritize their health. When you live in this type of environment, it feels natural to lead a healthy, productive lifestyle.
 5) Tell us one long-term goal in your career.
My long-term goal is to educate people, including other doctors, about safety and best practices in plastic surgery. I have been a part of multiple research studies on this topic, including leading a task force on the safety of gluteal implants. I can't stress enough to people interested in having a cosmetic procedure the importance of using an experienced and board-certified plastic surgeon. Board-certified plastic surgeons must go through a rigorous process to prove their competency in performing surgical procedures. I also strive to educate and inform other doctors in my field about best practices so that they can perform operations safely and effectively.
6) What's the most valuable lesson you've learned to date?
Being focused on your goals and working towards them every day pays off. This is something that was instilled in me when I was young, and I have seen time and again how it has helped me. I graduated magna cum laude and first in my class at Harvard because I set a goal to do so. Since I had this goal, I remained focused on doing the work necessary to achieve it. This habit carried on in medical school and also in my plastic surgery practice. I am one of the leading experts on gluteal augmentations because I set a goal to learn this procedure inside and out. I even went to Brazil to train with the top plastic surgeon in the world on gluteal implants. I believe anything is achievable when you are focused on your goals.
7) What advice would you give to others aspiring businessmen and women?
Know what it is you are working towards, stay focused, and say no to the things that aren't in line with your purpose. I believe it is so easy to get distracted today. Whether it is commitments and obligations, news, social media distractions, etc. it can be easy to lose focus. Remind yourself of what it is you really want to achieve on a daily basis and keep working towards it, even when it is hard to do. Eventually, your determination and focus will pay off.

8) What's your favorite thing to do in your downtime?
Living in San Diego, I love to take in the beautiful scenery and the cool ocean breezes of this incredible city. Relaxing outdoors with a cup of coffee and the latest copy of Aesthetic Plastic Surgery or Plastic Surgery Practice is a great way for me to unwind and learn about the latest findings and issues in the world of cosmetic surgery.
9) What are some books or websites you'd recommend to our readers?
If readers are interested in learning more about plastic surgery and safety, then I'd definitely recommend my website: www.drmofid.com. Under the "About Us" tab, I have included a listing of numerous publications (and links) about specific procedures and plastic surgery safety. Additionally, I've also included a page with links to the websites of the major professional associations connected to plastic surgery such as the American Board of Plastic Surgery and the American Academy of Facial Plastic and Reconstructive Surgery. These are great resources for anyone interested in learning more about the industry.
Connect with Mark Mofid on Twitter, Facebook, or Instagram.