Interview with Marc Sallis, CEO of Blank City Records
If you don't do it yourself, no one else will. You have to be self-motivated and say "yes" to everything and then figure out how you are going to do things after the fact.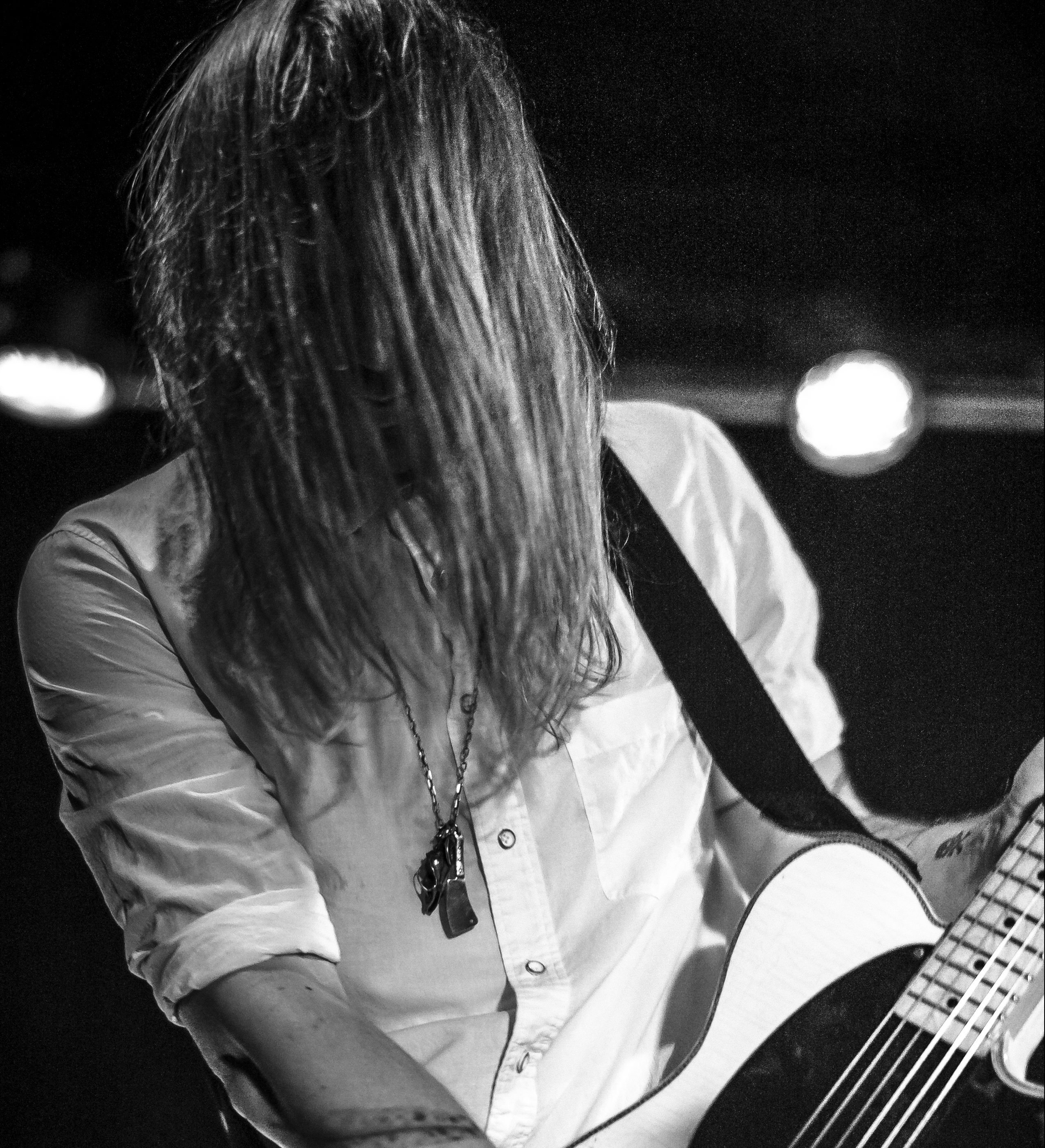 Tell us a about Blank City Records.
I've been a professional musician for over 20 years working as a song writer, guitarist, bass player and vinyl DJ, and I have played on numerous critically acclaimed charting albums and singles and I have been fortunate enough to tour all over the world playing some of the most prestigious venues on the planet, including the Hollywood Bowl, Wembley Arena, Radio City, Glastonbury Festival, Coachella, SxSW and, my favorite of all, the legendary Troubadour in Los Angeles with my own bands The Bulls, The Duke Spirit, The Dirty, Ten Benson and The Saint James Society, and also appeared on bills alongside some of my biggest musical heroes such as Pearl Jam, Faith No More, New Order, Nine Inch Nails, and far too many more to mention.
I've also been lucky enough to perform on some of the greatest TV shows of our time including Jimmy Kimmel Live!, The Late Show with David Letterman, The Tonight Show with Jay Leno, and the BBC's Later… with Jools Holland. I've applied the wealth of knowledge I've accumulated from working in the music industry as a consultant on a number of projects, including helping some brilliant artists such as the electronic pioneer Gary Numan score his first Billboard 200 album and Top 20 UK Chart album in over 35 years and The Strokes' Nikolai Fraiture launch his solo project Summer Moon onto arena shows with The Killers, and helping them, and more, to continue further their own careers. My vinyl DJ'ing in some of London's coolest clubs and LA's most prestigious bars and venues has led me to being asked to curate remix albums and numerous playlists for established venues in London, Los Angeles, Melbourne and beyond. My love of vinyl, music and the desire to be in control of my own career and my music led to Blank City Records being founded in July 2017 by myself, my The Saint James Society band mate Brandon Burkart and investor Kawika Campbell.
What gave you the idea for your business and how did it start?
I have been playing in The Saint James Society with Brandon Burkart since 2013 and when the time came to put out new music we started discussing the idea of releasing the music on our own label. Back in the early 2000s I had had come across the little-known, but historically important, "Bones / Ribs Recordings" technique mastered back in the 1950s and 1960s in the Communist Soviet Union where Western music was banned and local original bands had no way of sharing their music. Behind the Iron Curtain a local artist discovered they were able to press music onto used X-Rays they found in the trash at local hospitals as a way to share banned music by Western Artists like The Beatles, Dylan, The Stones, Jazz and local artists using this technique.
This "bootlegged" music was never meant to have longevity on this temperamental and unstable material and people would just share the music until it no longer played and move onto the next one, almost like a physical representation of SnapChat. I shared this idea of releasing music using this recycled and deeply personal format with my band mate Burkart and we started making plans for their next The Saint James Society release on used Medical X-Rays.
After two years of research, sourcing enough X-Rays for the project, recording and planning we told our idea to another friend, Kawika Campbell, who helped us turn the idea into more than just one release and build it into a full record label supporting local Los Angeles artists and art in the local community. The first release on the label, The Saint James Society's "Covered In Blood EP" (Cat No. BCR001X) was released in July 2017 and sold out within 24 hours of going on sale and received worldwide acclaim with press from Romanian Elle to The Washington Post and even Forbes, which wrote an article about the label entitled "X-Ray Records Are Changing The Business Of Vinyl".
What's your favorite thing about your job?
Being an artist and being involved in the music industry in general means you are always being creative, either with your hands in making music or being creative with your ideas in order to make your business ideas appeal to the masses. It's all about having ideas – no matter how crazy or big – and then figuring out how to make them a reality. I like to think of myself as something of an indie Jay-Z. I admire the way he's learnt all aspects of the music business during his phenomenal career and is not only an artist but also has a management company and label, as well as all of his other music-related projects.
What are your keys to making yourself productive?
When you have been self-employed for so long and you are relying on yourself to make your career a success that is all the motivation you need to be productive. If you don't do it no-one will. Even when I've been in bands with other people I've always been the one who is driven to suggest ideas and take action in order to push the projects forward.
Tell us one long-term goal in your career.
I've been fortunate to make many of my ideas come successfully to life and I've achieved many more things than I even dreamed when I started out in the music industry. However, I'd still like to put some music out under my own name just to take the whole world on my shoulders and being the master of its success or failure. I enjoy pressure and striving for big goals. I've also always been a writer, of words not just music, and I've finished the first draft of my first screenplay, which is kind of music-related in a general way, which I'd love to get picked up, so I really need to finish that up.
What's the most valuable lesson you've learned through the course of your career?
If you don't do it yourself, no one else will. You have to be self-motivated and say "yes" to everything and then figure out how you are going to do things after the fact.
What advice would you give to others aspiring to succeed in your field?
Don't expect it to be easy and constantly try and learn every aspect of what you're involved in. You can't afford to just be the artist any more, and the successful ones never are as they keep their eyes and ears on all aspects of their career, on and off the stage. Just look at Mick Jagger, Lady Gaga, Jack White, Jay-Z, Trent Reznor, Madonna, etc, they have their fingers in all sorts of music-related pies!
What are your favorite things to do outside of work?
I don't think I have a life outside of music. I mean, I enjoy going to Disneyland, but that's still full of music and is the entertainment industry in the guise of a theme park. Ha Ha!
Name a few influential books you've read and/or websites you keep up with that you'd recommend to readers.
I just read Robert Rodriguez's "Rebel Without A Crew", which felt like the movie equivalent of how I make music, which I LOVED! I also just re-read "Easy Riders Raging Bulls", which is also another fascinating read. I still love a good music bio like "The Dirt" and Sammy Hagar's autobiography "Red" was a super fun, inspiring and easy read.