Q&A With the Team at Kitchen and Bath Décor, Houston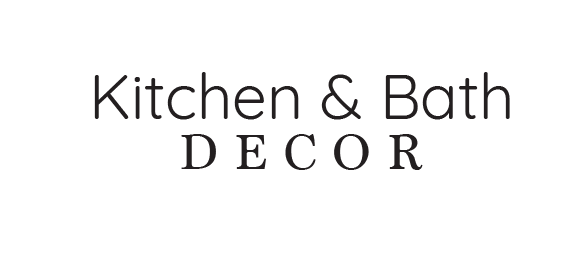 Kitchen and Bath Décor in Houston, Texas is the go-to shop for all your design and remodeling needs. Whether you're a builder, architect, designer or residential home owner looking for a change, they have what you need. With over 30 in-store displays of kitchens, baths, countertops and more, your choices are endless. Kitchen and Bath Décor has multiple designers on-staff that can give virtual designs of your project, while you wait. They also have a virtual showroom online, available 24/7, as well as a chat feature to help answer any questions you may have.
Opened in 2000 to commercial entities, Kitchen and Bath Décor quickly made themselves available to the residential client, offering the same services and warranties, but introducing financing options to help home owners take advantage of the wholesale pricing.
In 2017, after Hurricane Harvey, Kitchen and Bath Décor helped countless individuals with rebuilding. Some residents had felt that their homes weren't really theirs and the hurricane may have been a blessing in disguise. They now have a home that's truly them and reflects their personality and style. Everyone at Kitchen and Bath Décor, again, would like to thank the community for trusting them and allowing them to be part of their journey.
Please tell our readers how you began your career and how you make money?
Real estate investing and building have been in the blood for generations. Keeping our low profit margin allows us to attract customers. Be it a townhouse, apartment, mansion or high-rise, it doesn't matter what the size of the project is, everyone is our customer.
What is your secret to staying productive?
You must keep moving forward. There's always going to be a greater level of excellence to offer our customers, so we must stay cutting-edge and keep the experience alive.
Tell our readers how a typical day looks for you.
Busy. The phones are ringing, and the marketing is going. We sometimes have 40 jobs going at once. Our installers are on the job-site with remodel work. We just stay young, active and fast. There's always something going on.
What new trends excite you?
Just different style trends. A lot of modern European style is coming to the states and being desired. This is an expensive style and we're excited that we can make the same European look available to our customers, at a lower price than importing it would be.
What is the software you use the most and recommend to our readers?
We use 2020 Design, it's a software that helps streamline and create the design of any interior home space.
What advice would you give your younger self?
Start investing more time and energy into the digital world sooner. With technology today, the old approach of build it and they will hear about it or they will come just doesn't work anymore. We're moving into that digital space more now and letting the world know about our old-fashioned charm with high-tech technology to produce these jobs. We have those old-fashioned values and hardworking people to be able to give our customers great prices.
What tools work best for you to attract new business?
One of the foundations of this company is that we have a relationship-driven concept, and that helps bring us repeat customers. We're focusing on the tech side with SEO and things like that, getting us out there to our customers. We're always improving our products and variety of choices to remain cutting-edge.
What do you do to stay motivated?
The idea of being a champion. Being raised with the compulsive idea that it's never good enough, there's always something better, means you must stay ahead in the game. You have to be fresh with everything. Being young enough and having the experience to put it all together is a perfect combination that keeps us motivated.
What is your favorite quote?
I've always told my kids, either you move the world, or the world will move you.
I also like, do what you must do until you have the privilege to do what you want to do. I like that one because it's about putting in the hard work and accomplishing the things that must be done first. After that, you're on your own time.