Q&A with Dr. Melvin J. Woodard III
"I love being a pastor, where I have to weekly preach and teach the Word of God. Since the age of five, I knew that one day I would be a pastor."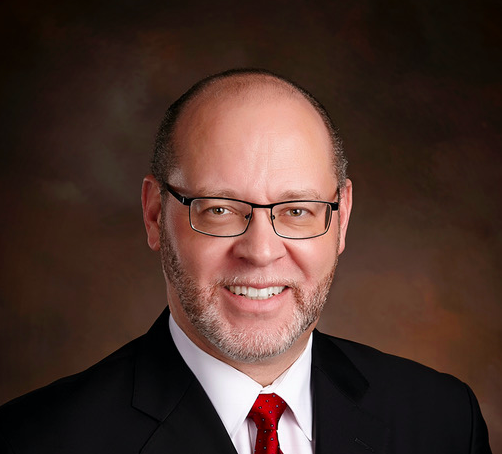 Dr. Melvin J. Woodard III is pastor and founder of New Salem Baptist Church, Indianapolis, IN.  He formerly pastored New Bethel Baptist Church (Indianapolis) and Mount Zion Baptist Church (Lorain, OH).  And he is currently an Adjunct Faculty member in the Allied Health Program at Brown Mackie College, downtown Indianapolis. 
Tell us a bit about yourself and New Salem Baptist Church:
I am the pastor and founder of New Salem Baptist Church of Indianapolis, IN. The inaugural service of the church took place on May 23, 2010 with 209 people in attendance. Our church is affiliated with Capitol City Fellowship Missionary Baptist Association (CCFMBA); Indiana Missionary Baptist State Convention (IMBSC); and National Missionary Baptist Association of America (NMBCA).
Our Vision is to provide a lifetime of stewardship to God and service to others, with our focus on the WORLD.

As a body of baptized believers in Christ Jesus, our Mission is to perfect the saints, do the work of ministry, and to edify the body of Christ (i.e., bring souls to Christ and extend His Word into the world).

Our Watchword: "The right people with right attitude, who utilize their spiritual gifts and speak the truth in love."
What gave you the idea for founding New Salem Baptist and how did it start?
Salem came about on the heels of my departure from another congregation in Indianapolis, where I had pastored for four years but experienced constant disagreement within the leadership about the direction and organization of the church. My time there ended with a court-ordered agreement in my favor, in which the judge awarded me the resources and his blessing to "have a good life and start another church." I thought about the judge's words; 48 hours later I announced that I was starting a new church (New Salem, which means "new peace"). One week later we celebrated our inaugural service. On the first Sunday in June of 2010, known as "Founders'Sunday," the largest single offering to date was received – totaling $18,100. New Salem was firmly under the Lord's control.
What's your favorite thing about your job?
I love being a pastor, where I have to weekly preach and teach the Word of God. Since the age of five, I knew that one day I would be a pastor. I have had the great pleasure in pastoring three churches to date, the third being New Salem which I founded with the Lord. I have no greater joy than experiencing God's Word being shared through us, and watching lives being changed in exchange. New Salem is a very special place to hear the Word of the Lord.
 What are your keys to making yourself productive?
I respect time and attempt to use it wisely and maximally every day. I love being busy, which extends beyond the House of the Lord. I am orderly, studious, well-educated, highly optimistic, and hopeful about my life and the work I have been given to do by God.
Tell us one long-term goal in your career. 
Because of my love for education, I hope to one day have a teaching position on the collegiate level to balance my time and work in the church.
What's the most valuable lesson you've learned through the course of your career?
Clearly, it is to wait on the Lord and be of good courage – and He will strengthen your heart.
What advice would you give to others aspiring to succeed in your field?
My advice would be to make absolutely sure that God has called them into the pastoral ministry. Rather than, attempt to move into this work without His blessing. Pastoring is a labor of love surrounded by a great deal of sacrifice and suffering on behalf of others.
What are your favorite things to do outside of work?
My newest and greatest love is to hang out with my (infant) grandson, Jaxon. He is just turning a year old this week and I love him forever and a day. I definitely love reading and being continually educated; and having family time with my wife and four grown children.
 Name a few influential books you've read and/or websites you keep up with that you'd recommend to readers.
Favorite bible: The Leadership Bible, New International Version by The Zondervan Corporation. Favorite devotional: My Utmost for His Highest by Oswald Chambers. Favorite book (beside the Bible): Systematic Theology by Wayne Grudem. Favorite monthly magazine: Today in the Word by Moody Global Ministries. Favorite radio station: Moody Radio.
Connect: