Q&A With Eric D Pannell, Founder of Startups With No Code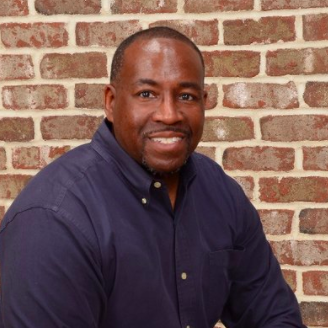 1. Tell us a bit about Startups With No Code.
Startups With No Code helps non-tech business founders to build & launch startups with little to money, no coding skills necessary, and without hunting for a tech co-founder.
2. What gave you the idea for your business and how did it start?
It started from a personal pain of my own. I've always come up with good business ideas and finding people that could use the idea as a solution to solve the real-world problems that they are facing. But I always ran into a wall with lack of coding skills, small budget, and lack of technical connections.
That all changed for me once I discovered some tools that are especially for non-tech business people like myself but want to build a business to solve problems and ultimately generate revenue.
3. What's your favorite thing about your job?
I genuinely love the people that I serve. These are people that are passionate about startups just like I am, serving people, and solving real-world problems.
4. What are your keys to making yourself productive?
It's important that I stay organized and keep a daily routine. Because I'm building businesses myself but also helping others to do the same. Requires a lot of shifting gears, so I need to be organized to stay on track.
5. Tell us one long-term goal in your career.
I'm working towards building a program that allows minorities and under-privilege people to build and launch startups.
6. What's the most valuable lesson you've learned through the course of your career?
Focus on real problems that people are actively looking to solve and you will always have something that people want and will pay for. Most importantly get really good at run tests and don't fall in love with your ideas until proven.
7. What advice would you give to others aspiring to succeed in your field?
Don't waste time on trying to be perfect, just get out and execute, run tests, and see what people are challenged with that your service can solve.
8. What are your favorite things to do outside of work?
I love traveling, spending time with my family. Die-hard college football fan, but really love sports in general.
9. Name a few influential books you've read and/or websites you keep up with that you'd recommend to readers.
4-Hour Work Week by Tim Ferriss
The E-Myth by Michael Gerber
Will It Fly by Pat Flynn
Running Lean by Ash Maurya