Q&A with Crystal Victoria, CEO of Target Evolution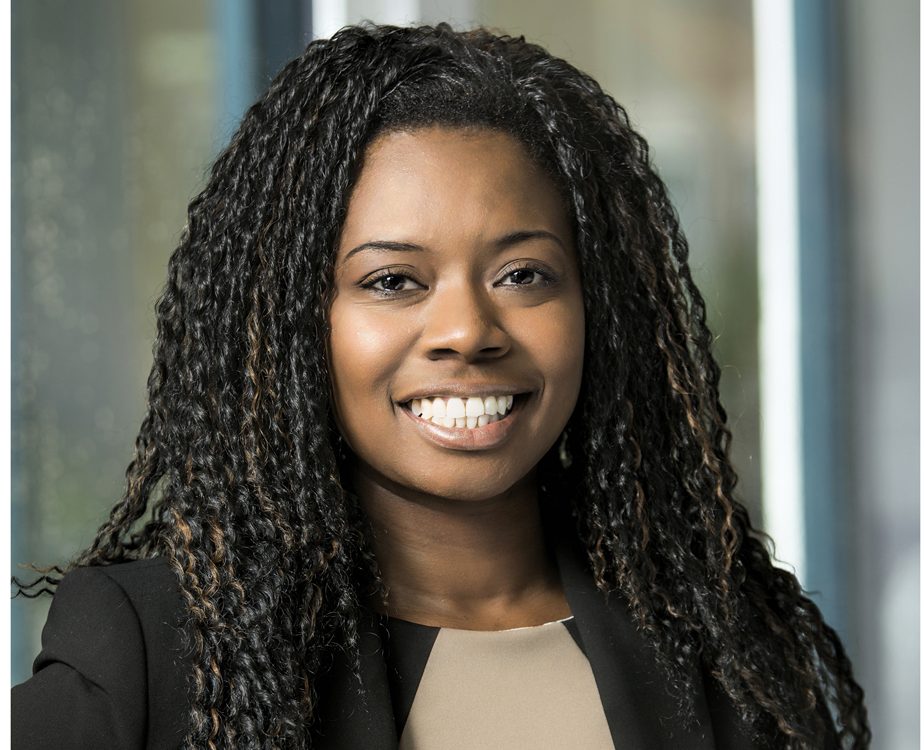 Tell us a bit about Target Evolution.
Target Evolution is a data-driven nonprofit organization that helps teens ages 12-18 earn money for college and other activities with our Teen Biz Camp and Gig Work app technology.
What gave you the idea for your business and how did it start?
As a teen, I noticed a lack of opportunities for all youth to earn money and learn about entrepreneurship. According to the data, half of all teens in the U.S. are unmotivated, unprepared for college academically and financially, but want to be their own boss. Due to the rise of the on-demand economy including Gig/Freelance Work, Small Business, and Entrepreneurship, I noticed an opportunity to build an organization that utilizes data and technology to help teens earn money and learn valuable skills better preparing them for real life in the 21st Century workforce.
What's your favorite thing about your job?
I love teaching and I love kids. My favorite thing is being in the classroom interacting with our youth. It's so much fun seeing them grow and be excited about learning. We've had incredible success stories from watching teens who could barely read begin taking education more seriously to teens who were highly intelligent start making and saving money for college. The highest compliment we receive is when parents entrust to us the most valuable and precious parts of their lives, which is their children. These same parents are often inspired by the changes they see in their own children after completing our program. At the end of the day, we give our kids and families hope and a vision for the future that they may not have had before. To see a family bond over a business they can build and a legacy they can leave through this experience is heartwarming.
What are your keys to making yourself productive?
Staying grateful and practicing mindfulness and meditation keeps me productive. Gratitude is the key to happiness. When things are stressful and in the midst of the most difficult storms, I can always think of things to be grateful for to keep me going. I meditate a lot and have a very strong spiritual life. This helps me to stop, breathe, and remember the sky is not falling and my life really isn't over. Building and practicing positive simple habits helps me to build self-control over my thoughts and actions, which in turn keeps me productive. I have no problem taking breaks and taking time out just for me. I'm grateful for that because when I first started it was hard for me to learn how important I really am to everything I do. If I'm not well, I don't function at my best. As entrepreneurs, we often want to wear ourselves down to the bone. It's important to take the time necessary to recharge.
Tell us one long-term goal in your career.
I want to be a vegan. I've been wanting to do this for a while and have tried on more than one occasion. I will do it and stick within 3-5 years. Becoming vegan does wonders for your brain and entire body. Eating clean can open the door to achieve anything in life, and this is why for me it's a career goal.
What's the most valuable lesson you've learned through the course of your career?
The most valuable lesson I've learned is to surround yourself with good people who can help advise you. I have a core group of coaches and mentors that I go to regularly. I call them my personal "Board of Directors". They cheer for me, scold me when I need it, and motivate me when I want to give up. Without them, I'd be lost. Over the years, some have come and went for several reasons. I learned that team building is an ongoing process that can take years to complete. Some people are only meant to be in your life for a season, appreciate them like all the others. Once you've learned the lessons, they are meant to teach you sometimes they're removed from your life. One of my closest mentors passed away a few years ago. At first, I thought I would be okay but over time I found myself wishing I could call him on several occasions. Cherish people who take time out of their lives to help you to improve your own. Always make them proud to have helped you along your way.
What advice would you give to others aspiring to succeed in your field?
If you're going to work with youth, learn patience and make sure that you're in it for the right reasons. You can never go wrong with love, so love what you do and love your market, but also become obsessed with the problem you're solving instead of the solution. When I first started, I was clear on the mission and the original strategy was good, but we had to pivot a few times to become sustainable. I never lost sight of the goal or what we wanted to achieve, but the "how" is tricky because it will very likely change. Align your life, business, and team with a core mission, but allow the path to unfold.
What are your favorite things to do outside of work?
I love to dance. If I was living my dream life, I'd be a backup dancer for Beyonce or Jennifer Lopez. I keep hope alive and dance anyway, although I know my dream will probably never happen. I also love sunsets and every day I try to stop and watch it. It's a great way to meditate and I enjoy watching it change the colors of the sky over the lake or at the beach. Reading is always relaxing, and I try to read 3-5 books a month. I also enjoy going out with friends, laughing until I cry and my stomach hurts and having a great time.
Name a few influential books you've read and/or websites you keep up with that you'd recommend to readers.
Recently, I read "The Alchemist" and it has dramatically impacted my life in several ways. I also recommend "The Power of Broke" by Daymond John; "Think and Grow Rich by Napoleon Hill; "Acres of Diamonds" by Russell Conwell; "Daring Greatly" and "Rising Strong" by Brene Brown; anything by Stephen Covey or Peter Drucker; "Chop Wood, Carry Water: A Guide to Finding Spiritual Fulfillment in Every Day Life" by Peggy Taylor and Rick Fields; "The Tipping Point" by Malcolm Gladwell, and "Essentialism: The Disciplined Pursuit of Less" by Greg McKeown.