Q&A with Paul Mampilly: Investing for the Everyday Man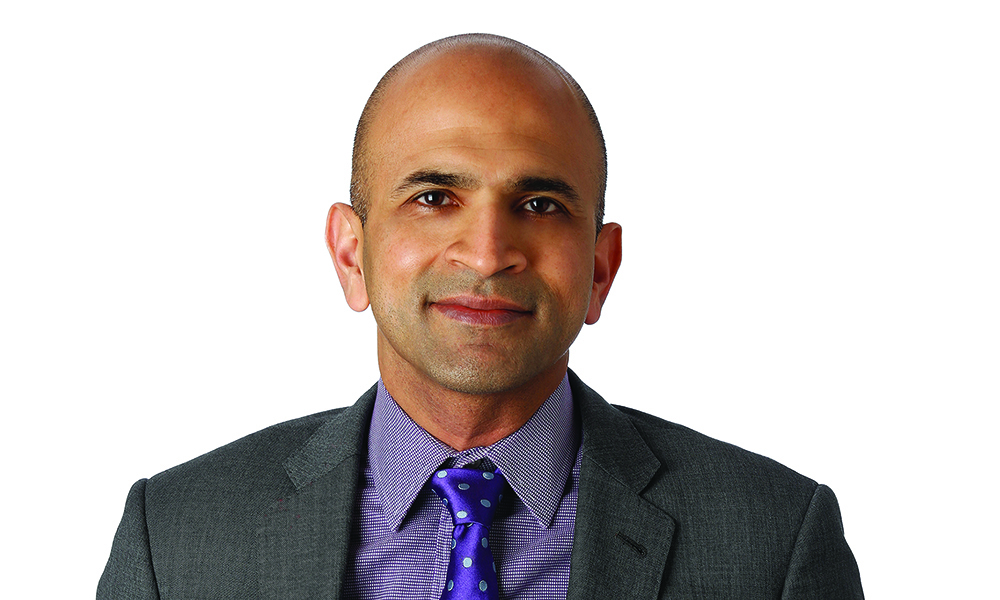 Paul Mampilly, Wall Street mogul turned research and investment analyst, has left the fast pace of billion dollar dealings and currently tries to help everyday people make money. He began as an assistant portfolio manager at Bankers Trust and worked his way up the ladder as an investor for multi-billion dollar companies. Thanks to Paul Mampilly, Kinetics Asset Management enjoyed the benefits of the "World's Best" hedge funds. Eventually, the stresses of Wall Street got to him, and he decided to focus his efforts on helping common individuals make the most from their money. Listening to the answers that he gives to various questions offers great insight into his successes and provides solid advice to people who want to make sound investments.
After leaving Wall Street, what are your ultimate goals?
Wall Street was very exciting. However, I always felt that it doesn't help everyone. It is geared toward the elite class. When I left, I began my "Profits Unlimited," a newsletter that explains to regular Americans how to invest their money. Besides giving them helpful tips, I hope to introduce the investment world to individuals so that they have a better impression of where to put their paychecks and enjoy more fulfilling lives.
What is the best thing about retiring from Wall Street and following your current entrepreneurial path?
Wall Street is filled with pressure. Transactions that are worth billions of dollars are on your shoulders. It is essential to have faith and to ride out the negatives. Making good decisions makes you a hero, but making mistakes makes you a zero. Being out of the direct spotlight makes things less stressful. However, I am still committed to providing solid investment advice.
In your opinion, what is the worst part of Wall Street?
Wall Street's catalyst is fees, not the success of investments. Middlemen always take a cut of a person's successes. Hedge funds are the only parts that are driven by investment performance.
Related:  Profits Unlimited's "$7 Tech Stock" and the "Strange Industry Expected to Surge 8,000%"
Do you think the market is rigged in any way?
In certain ways, the market is rigged. Insiders have more access to information and experience. That is why I started my business. I am trying to help everyone gain knowledge that will help them enjoy success in the market.
What do you do before you give investment tips?
I always think about ways that I can be wrong. When I make recommendations, I try to look at both positive and negative aspects. It is vital to get viewpoints from all angles and different individuals. Having tunnel vision can get you into trouble fast.
Follow Paul Mampilly (@Paul_M_Guru) on Twitter.
What strategy do you use to grow your business?
I try to keep my priorities straight. With my newsletter, I put by readers' needs ahead of anything else. When a person puts his or her own needs ahead of doing what's right for his or her clients, the entire business model will fall apart.
Click here to read Paul Mampilly's articles on investment and stocks.
How do you make money in today's crazy market?
I keep things simple and follow a few basic principles that address different buying and selling patterns that keep me in control. As the market swings, it is important to have a solid plan of action so that I know how to react.
It is easy to fail in the market. How do you overcome the down days?
Investing certainly has its ups and downs. When you fail in this industry, it is crucial to change what you are doing. The market constantly changes, and you have to be ready to adjust. Remaining fluid helps me to overcome my challenges.
If you could turn back time, is there anything you would do in a different manner?
I don't know if I would attend college. Although my degree was probably the main reason that I got my first job in the industry, training for Wall Street can't be learned in the classroom. It's a hands-on experience. If I had to begin again, I would probably start trading stocks and reading books.
Related:  Paul Mampilly's Profits Unlimited Hits 60,000 Subscribers
Can you recommend any good books for budding investors?
Since I love to read, I spend a lot of money on books. "How I Made $2 Million in the Stock Market" has greatly influenced my life. It's a wonderful story of a man who was a dancer and managed to turn next to nothing into $2 million. The book's tips are very relevant, and they have shaped the way that I invest my money. Anyone who is interested in learning some winning strategies should definitely pick up this book.
Can you give one final tip that will help investors enjoy success?
Look at the big trends. This is what I have done and will continue to do. These trends are the things that drive bull markets or the stocks that are tied to the trends. My best advice to entrepreneurs in today's environment is to focus on technology. Technology is a big trend that will fill the market for many years into the future.
For more information on Paul Mampilly, visit his profiles on LinkedIn, Google+ or Facebook.