Q&A With Matthew Fleeger, President of Gulf Coast Western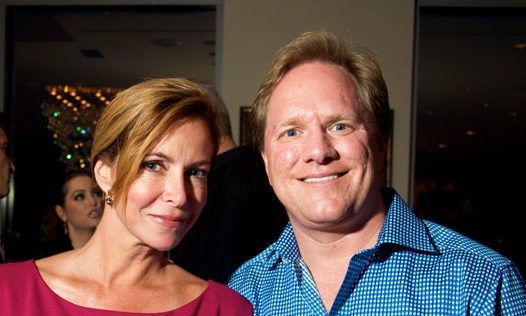 Matthew Fleeger, entrepreneur and tycoon within the oil and gas industry, is the president CEO of Gulf Coast Western, the managing venture company that was founded in 1970 in Dallas, Texas. The company's main focus is establishing collaborations with investors in the industry and thereby bring together their experience, resources, and talents all in one place. Gulf Coast ensures that each investor is educated and fully aware of  all the benefits and risks that are associated with oil and gas exploration investments. The company is also involved in philanthropic pursuits, financially supporting seven non-profit organizations and charities.
Matthew Fleeger's background and expertise make him the ideal candidate for President and CEO of Gulf Coast Western, a position he still holds and from which he has helped usher the company's successes. Fleeger shared some of his insights with INSERT in a written interview.
During the brutal oil recession, what did you do to make it through those difficult industry times?
Rather than focusing on what was going on, I redirected my efforts and energy on becoming more efficient. This required a lot of creativity as I navigated every aspect of our business and looked for ways to cut overhead without losing staff. I could not have been as efficient during that period if it had not been for my team that was not afraid to take into consideration every option. I was also brave, exploring many avenues with an open mind. Some of these options I would not have considered otherwise, which speaks to our creativity and team effort during a time of adversity and hardship.
What was the most important leadership quality you learned during those times?
I would have to say that nothing forces positivity out of me like facing a difficult time. A positive attitude is contagious and therefore spreads to the entire team at a time when it is truly needed the most. That is why I believe that optimism is required in every successful leader who has to portray this quality at all times in order to avoid negativity and despair creeping into the business quickly. Another quality is the knowledge and awareness of when to cut your losses. At the beginning of my time at Gulf Coast Western, I was so focused on expansion that it led me to make an asset acquisition that looked good on the surface but ended up being different below that. When my suspicion was confirmed, I shut it down and cut my losses. The continuation of my due diligence allowed me to unravel it before it caused any more damage to the company.
How did you motivate and encourage your employees, so they didn't switch industries? 
Retaining good people requires transparency, honesty, integrity, and creativity. I was very open and communicated to my team just how committed I was to the future of the company. This is also something that I focus on with my clients, which are an important aspect to consider during hard times. I focused on Gulf Coast Western's current endeavors and the buying opportunities that were generated at that very time, thereby highlighting that we are moving forward and there is success ahead. I made sure that the team was aware that the hardships we were facing at the time were actually setting us up for some exciting days to come. In other words, at a time of uncertainty, I wanted to highlight some security and a positive future.
How did your years of business experience in several unrelated industries help you manage Gulf Coast Western?
Through my previous experiences, I have faced the cyclical downturns in several business sectors and as such these have prepared me for difficult situations. As such, I was able to remain calm, avoid overreacting and really letting my emotions get the best of me. This takes practice. I realized that every difficulty and downturn brings with itself tremendous opportunities, and that is how I successfully navigated Gulf Coast Western and my team through the recession. I had also made sure to remain diversified and had placed a considerable amount of my resources into other industries. This allowed me to utilize my cash reserves and other resources to capitalize on the calamity of the oil market.
What do you think of the current oil climate/environment now?
I am very optimistic, but also cautious. Gulf Coast Western is operating more efficiently than ever. This grants us the flexibility to ride the "Oil Price" roller coaster successfully and with minimal risk to the company and the team. Also, our focus in exploration and lease acquisition activities spans beyond just the Gulf Coast regions that are rich in oil and gas. We are looking at potential expansions to other regions within the United States, and this diversification of exploration and research endeavors adds to the strength and sustainability of Gulf Coast Western but also positively impacts the current oil ecosystem.
Has this created a change or pivot in your company culture going forward?
Yes, of course. Each period of adversity brings with it lessons for a better future. As such, we created two prevailing changes within Gulf Coast Western that I believe will make it stronger. We have the ability to acquire Low-Risk Profile projects at affordable costs. Also, we are looking to establish partnerships with other collaborators that are well capitalized for the future.
We have more than a thousand accredited nationwide partnerships, and many of them participate in several of Gulf Coast Western's sponsored Join Ventures. What's more is that approximately 70 percent of the company's partners have participated in more than one joint venture with us. In fact, we pride ourselves on our guiding principles of ethics and business integrity, which is what I believe has helped us maintain a rating of A+ with the Better Business Bureau.
Where do think the price of oil is going in the next 12 months? 
Both the West Texas Intermediate crude as well as the Brent crude rose in the last couple of days brining both to record highs. Also, the trading range for both the West Texas Intermediate crude as well as Brent crude has been between $55-$75, and I believe that that will continue in the foreseeable future. My assumption is strictly based on the fundamental economics at the moment. I also believe that with our new approach to this climate, Gulf Coast Western is thriving with a bright future ahead.
Connect: