Q&A with Keaton Treece, President/CEO of DV8 Entertainment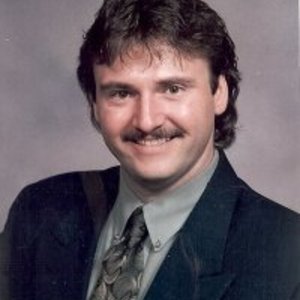 Keaton Treece has a long-running career in the arts and entertainment fields, having won a Tony Award multiple Addy Awards, published a book, written for multiple magazines and lots more. Read on to learn more about his fascinating work with DV8 Entertainment.
Keaton, tell us a bit about DV8 Entertainment – St. Louis.
DV8 Entertainment represents DIVERSITY in all genres. We deviate in the various creative endeavors that we produce and who we produce them for, which is a diverse audience. The citizens of our world are more complex now than ever before. We certainly have a plethora of diverse entertainment choices. Our creations replicate this philosophy. We work to bring the world together to a common understanding that we are intrinsically all the same in that we are all human thus sharing the experiences of living in today's world. At the same time we are all as unique as a fingerprint or the pattern in our iris. While sharing many universal commonalities we also are blessed with one quality that is ours alone, what we think, our minds.
Therefore, DV8 Entertainment creates, produces and markets a wide variety of entertainment in diverse genres. We write books for children, novels for teens and mainstream novels for adults.  We produce a variety of theatrical events from comedies, dramas, and musicals, to experimental productions which may be on the cutting edge, or targeted to a specific but diverse audience or market. We also develop and showcase musical acts, actors and actresses, models, every type of "performer."
DV8 ENTERTAINMENT writes, produces and directs content for the Internet, television and the silver screen. We reach American audiences as well as appeal to audiences around the world. Sometimes these various entities intersect, an actor we've developed and also represent may portray the main character in a film, television and/or web series that we produce based on one of the children's books in our collection for example.
D-V-8ing is essential to reaching the diverse tastes, desires and genres of our audiences. So we deviate to meet their growing demands.
What gave you the idea for your business and how did it start?
My DNA stands for Do Not Alienate – A project, a co-worker, an idea? I believe in "entertaining" every possibility. Then you must focus on the best of the best, and have the intellect to eliminate what doesn't. As the leader, I choose to live and work by a simple equation: Daily Dedicated Positivity + Extraordinary Creativity = Prolific and Critical Success! This has always been a significant aspect of who I am as a person, as an artist and entertainer. I am one who believes that a gift isn't a gift unless you give it away. Therefore, one third of my efforts go to developing others to realize their passions which I have been very successful in doing. My own personal passion for the Fine Arts is stronger than it has ever been, and my creativity is experiencing quantum leaps. Creativity is my energy, my electricity, it empowers my passion.  I'm fascinated by a variety of mediums therefore I engage in and pursue all of them.
The following brief "Bio" will give you further insight:
Keaton Treece is a 2015 Tony Award Nominee, and multiple Addy Award winner. He is a published author with Simon and Schuster, and has written for magazines like All the Art, and the new upstart theatre focused Limelight Magazine. Performing on stage since childhood, he has also produced and directed countless award winning theatre productions, television programs and TV commercials since graduating from S.I.U. at Carbondale. Keaton has worked with many professional theatre companies including Upstream Theater (winning the prestigious Patrick White Award for Windmill Baby) and Muddy Waters, among others. He is a board member for Arts for Life, and The Theatre Mask Awards, and served on the international board of the Cappies, and as the St. Louis Cappies chapter chairman for several years. His improvisational comedy career began as a regular with Comedy Sportz in Chicago, Milwaukee and later St. Louis, and was also a regular player with Bill Chott's The Improv Trick when the Riverfront Times honored the company with its Mastermind Award. He has also worked for several years with Broadway's Open Jar Institute in New York City. Currently he is the Executive Producer and Director of a new television pilot, After Midnight with Ethan Steele that he also wrote. The adult, political-sex comedy is set in St. Louis and focuses on the First Amendment, particularly our Freedom of Speech. His three most memorable moments in entertainment was working with the incomparable Oscar winner, Elizabeth Taylor, Oscar winning producer/director Ron Howard, and spending time with one of his personal icons, John Kander, who co-wrote his two favorite musicals of all time, Cabaret and Chicago. Keaton is the founder and owner of Keaton Treece MultiMedia and DV8 Entertainment.
What's your favorite thing about your job?
Creatively collaborating with other passionate artists to collectively breathe life into a series of thoughtfully crafted ideas which becomes a highly successful entertainment entity.
What are your keys to making yourself productive?
Time management, Organization, Prioritizing, Self-Motivation, Positivity and Knowing and Practicing the First Rule of Life: Ultimately the Only Person You can Always Rely on is YOURSELF. Recognize and Explore All of Your OPTIONS, OPTIONS, OPTIONS!
Tell us one long-term goal in your career.
Having a positive influence on other people's lives that result in their ultimate happiness and success.
What's the most valuable lesson you've learned through the course of your career?
Trust Your Instincts while Simultaneously Keeping an Open Mind.
What advice would you give to others aspiring to succeed in your field?
Believe in yourself, explore all of your options, visualize and accept the success you rightfully deserve, ignore fear (both internal and external), never speak ill of anyone regardless of your personal feelings, surround yourself with other successful people, never stop growing, learning, exploring, researching, Always Give Back!
What are your favorite things to do outside of work?
Meeting new people, Spending time with my Family of Friends – a group of 12 people who have been together since 8th grade (We have celebrated over 30+ New Year's Eves in a row!) plus birthdays, individual victories and accomplishments, etc. Spending time with my family as well – from immediate to 10th cousin. Love the Cardinals (St. Louis baseball), Attending Concerts/Most all types of music, Traveling, especially to New York City to see Broadway (and Off Broadway) productions, also Traveling Abroad, Shopping for Designer Clothes, Enjoying Fine Restaurants, Going to New Places/Trying New Things, Attending Art Exhibits, Supporting Others in Their Passions, Volunteering, Reading/Writing, Teaching, Interior Design, Sending Unique Birthday cards to family and friends, Swimming.
Name a few influential books you've read and/or websites you keep up with that you'd recommend to readers.
Websites/Blogs: Stage 32, Stage Directions
Books: Recommend A God/Higher Power Centered Daily Devotional (especially those by Sarah Young), Expert Secrets by Russell Brunson, Millionaire Success Habits by Dean Graziosi, if you are a writer, Read Books in the Genre you like to Write in. Mayo Clinic Healthy Guide to Living, Special Editions of National Geographic, How Shakespeare Changed Everything. How to Win Friends and Influence People – Dale Carnegie
Commercial Films, Some Television Shows-Programs-Discussion Programs, and Documentaries, etc., are also great influential and inspiring resources!  As are several magazines, Esquire, WIRED, Time, GQ, Vogue, Variety, Wall Street Journal, New York Times, Huffington Post, etc.