Q&A With Dr. David Samadi, Chief of Robotic Surgery, Lenox Hill Hospital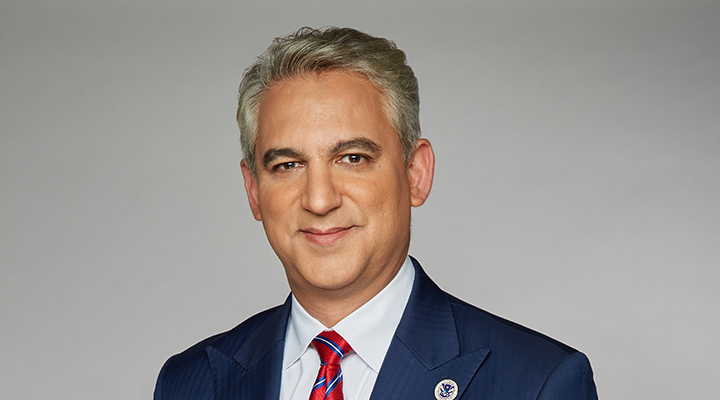 Dr. David Samadi has achieved many challenging goals in his medical career. The talented physician successfully operated on patients in over 40 nations. He uses advanced surgical robotics to efficiently treat prostate cancer. Dr. David Samadi has also served as a urology professor and hosted a well-known medical TV program. He recently answered a number of questions about his life and career.
What do you do for a living?
I diagnose prostate cancer and provide effective treatments. My patients benefit from a special robotic procedure that I developed. It improves the results while preventing a variety of harmful side effects.
Why did you decide to become a medical professional?
Even when I was a young boy, I wished that I could help other people by working as a doctor. The invention of robotic surgery equipment helped attract me to my specific profession. I developed a fascination with this amazing technology and its benefits.
When did your career become particularly profitable?
At first, I used the standard methods to conduct prostate cancer procedures. I eventually discovered that French urologists had started utilizing laparoscopic technology to perform these operations. Fortunately, I had an opportunity to visit France and use this new method. I also gained experience with robotic surgery during my year in Creteil. When I returned to America, these skills helped me achieve tremendous career advancements.
Did you ever feel disillusioned with your career?
This happened shortly after I began working at a hospital. It used rather slow processes to manage patients, and I found this quite frustrating. Nonetheless, I eventually accepted how the system worked and recognized that it produced positive results.
What techniques help you work as productively as possible?
I work efficiently by consistently maintaining the same daily schedule throughout the year. If I feel stressed, I take the time to breathe deeply. It's important to avoid stress by relaxing from time to time. I enjoy playing tennis and backgammon, an intriguing board game with a long history.
What do your weekdays normally involve?
I like to get up early. After starting my day before 5 a.m., I reach the office at around 6 o'clock. I find that I'm quite productive during the early morning hours. In the late morning and afternoon, I often carry out medical procedures. I always set aside time to communicate with patients later in the day.
What everyday habit do you urge fellow professionals to embrace?
I make an effort to help everyone feel great about their abilities, achievements and positive traits. To accomplish this, I behave towards my staff as if they're my family. We travel, eat meals, laugh and cry together.
How do you think about your career and life?
I try to focus on the positive aspects. It's crucial to avoid things like jealousy, envy and negativity. I also concentrate on achieving real progress that helps people. If possible, I'd rather skip a lengthy meeting.
What steps do you take when you have a new idea?
I usually draw a diagram as soon as possible. This ensures that I won't forget the idea, especially if it comes in the middle of the night.
I found a way to make my operations more efficient while watching someone interview JetBlue's CEO. He said that his staff cleans each airplane and lets passengers board it before the pilot arrives. I repurposed this strategy in a way that allows me to perform one surgery after another with no waiting periods. My staff only needed to clean rooms and welcome patients at different times.
What business advice can you offer the reader?
Internet communications and robots will continue to advance in the years to come. I urge people to make investments in telesurgery, telemedicine and similar technologies. These cost-effective systems permit experienced physicians to serve patients without facing geographic barriers.
How do you promote your services to new customers?
Many people say that other patients have recommended me. My long-term experience and dedication help to maximize patient satisfaction. This enables me to benefit from free word-of-mouth advertising.
What do you consider to be your greatest accomplishment?
I'm pleased to have invented the Samadi Modified Advanced Robotic Technique. It allows me to perform surgeries more precisely and prevent nerve damage. Thanks to SMART, patients have avoided incontinence, sexual dysfunction and other health problems that can develop after they undergo standard prostate operations.
Did you ever strongly dislike an occupation?
I have been fortunate enough to find satisfying jobs throughout my life. Although hospital and university work can sometimes prove difficult, the positive results and rewards have consistently motivated me. I enjoy teaching students because it provides opportunities to learn about the latest medical breakthroughs.
Would you like to change certain aspects of your life?
Although my hair color changed to gray much too quickly, I can't think of any major regrets. I'm quite satisfied with the way that my life progressed as I gained new skills and advanced in my career.
What websites or computer software do you recommend?
Google certainly comes in handy, but I try not to spend much time on the internet. Online medical information frequently does more harm than good. It encourages numerous patients to waste time and money on ineffective remedies. Nevertheless, I like to learn about great hotels and wines on the web.
Would you like to suggest a favorite book?
I recommend Elizabeth Strout's "Anything is Possible." This inspirational paperback recently reached the New York Times bestseller list. The novel features characters who find ways to overcome tremendous losses.
What are the best ways that you've spent money?
When a nurse retired, I gave her $100 to help her celebrate retirement. Nurses are absolutely vital to our medical system. I also purchased a necklace because I wanted a lasting gift for Jasmine. It was wonderful to see the happiness on my daughter's face.
For more information on Dr. David Samadi, follow him on Facebook, Twitter, YouTube, Instagram or LinkedIn.