CEO of Green Structure Homes, Barbara Stokes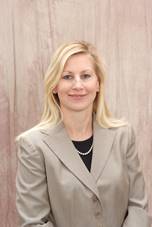 Learn more about Barbara Stokes on Patch.com
Barbara Stokes is currently CEO of Green Structure Homes of Alabama and is proving to be an incredible asset to the Disaster Relief Construction industry and the nation at large. GSH of Alabama, LLC provides a thorough spectrum of solutions to government and private sector clients, using proprietary state-of-the-art designs, engineering, and manufacturing techniques. In March of 2018, GSH of Alabama finished up a $28 Million-dollar contract with FEMA and the US Department of Homeland Security to manufacture ultramodern modular homes to aid Hurricane Harvey relief efforts. Mrs. Stokes runs the day-to-day activities of the company with her husband and COO of GSH of Alabama, Scott B. Stokes.
Mrs. Stokes graduated from Mercer University in 2001, majoring in Biomedical Engineering and Physics. Mrs. Stokes also studied Manufacturing and Management, Technical Communication, Structures and Properties of Materials, and Thermodynamics at Mercer. Before her time with GSH of Alabama, Mrs. Stokes worked with Pisces Corporation and Boeing.
Tell us about your day-to-day activities and any tips you may have to maximize productivity?
I try and make the most out of every day by waking up early and working late into the night. While being productive is a primary goal of mine, it is crucial for me to also get quality time in with my husband and children. Getting to work with my husband ensures that the two are not mutually exclusive, but we often benefit from time spent together out of the office. Of course, my children are my priority and I try to get as much time with them as possible. I have been volunteering at their school recently and it is nice to see first hand the direction the school moves in.
How do you breathe life into your ideas?
With the support of one of the best in-house design and engineering teams in the business. I am lucky to be able to work closely with this team at GSH. Being surrounded with such talent allows me to keep an eye on the big picture and ensure that my ideas are implemented effectively from concept to production. Take the new fire suppression system we include in our MHUs, for example. After we refined the MHU concept, the in-house design and engineering team at GSH got to work with local fabrication shops to create a working prototype before scaling it up for production.
What's a trend that you are currently excited about?
Seeing an increase in the number of women in business leadership and STEM fields is both inspirational and a long time coming. Women are geared to be relationship and consensus builders which I believe to be natural fit for business leadership. I am not sure if I would call this a trend or an overdue reconciliation but regardless, I hope it continues long into the future.
How do you keep the entrepreneurial juices flowing?
As I have stated, taking time for my family is of the utmost importance to me. Beyond that, I am trying to make a habit out of giving back to the community. Contributing to the community and society at large helps me keep perspective of the important things in life.
Knowing what you know now, what would you tell your 20-year-old self?
Never short sell yourself. You will be amazed at what you can do with your innovation and ingenuity.
Can you give us an example of something that you recently fought for despite your co-workers resistance?
I constantly strive to have a work life balance. But sometimes balance is a better idea than it is a reality. Some days the kids take all of my attention, other days, work is my primary goal. When work life balance is unachievable, I strive for a robust work life "blend". GSH of Alabama recently took in an office mascot in the form of cute and fluffy bunny rabbit. This was seen as unconventional to some, but our bunny has changed our work environment for the better. Besides being a conversation starter, our rabbit has turned our office into a more comfortable and inviting space.
As a Mom and CEO of your own company, what would you recommend up and coming entrepreneurs to do to maximize success?
For Mom's and Entrepreneurs alike, you must stay ahead of the competition as well as staying ahead of your own business. Focusing on growth is often times the only way to stay on top of things. Develop your team by seeking top talent and providing them what they need to prosper. Happy employees make happy customers. And happy customers are the backbone to every successful business.
Can you share a strategy of yours that has brought Green Structured Homes success?
Many folks are intimidated by Government contracts and funding, but this is shortsighted. GSA originally got it's start working with the Government through the Small Business Administration. Being a female-owned business, GSA was able to capitalize on various programs and resources from the SBA. I highly recommend any entrepreneur's or small business to check out what the SBA is offering.
Can you speak to any setbacks you may have had as an entrepreneur and how did you overcome such setbacks?
No one setback or failure is coming to mind but to be sure there have been many on my path to success. How you handle such failures is ultimately the true mark of success. Anyone who has experienced success has overcome hardships. Turning these hardships or failures into learning moments is crucial. Don't let failure paralyze your path ahead. If you get knocked down—pick yourself up and get back in the game.