Q&A with Bob Reina, Founder and CEO of Talk Fusion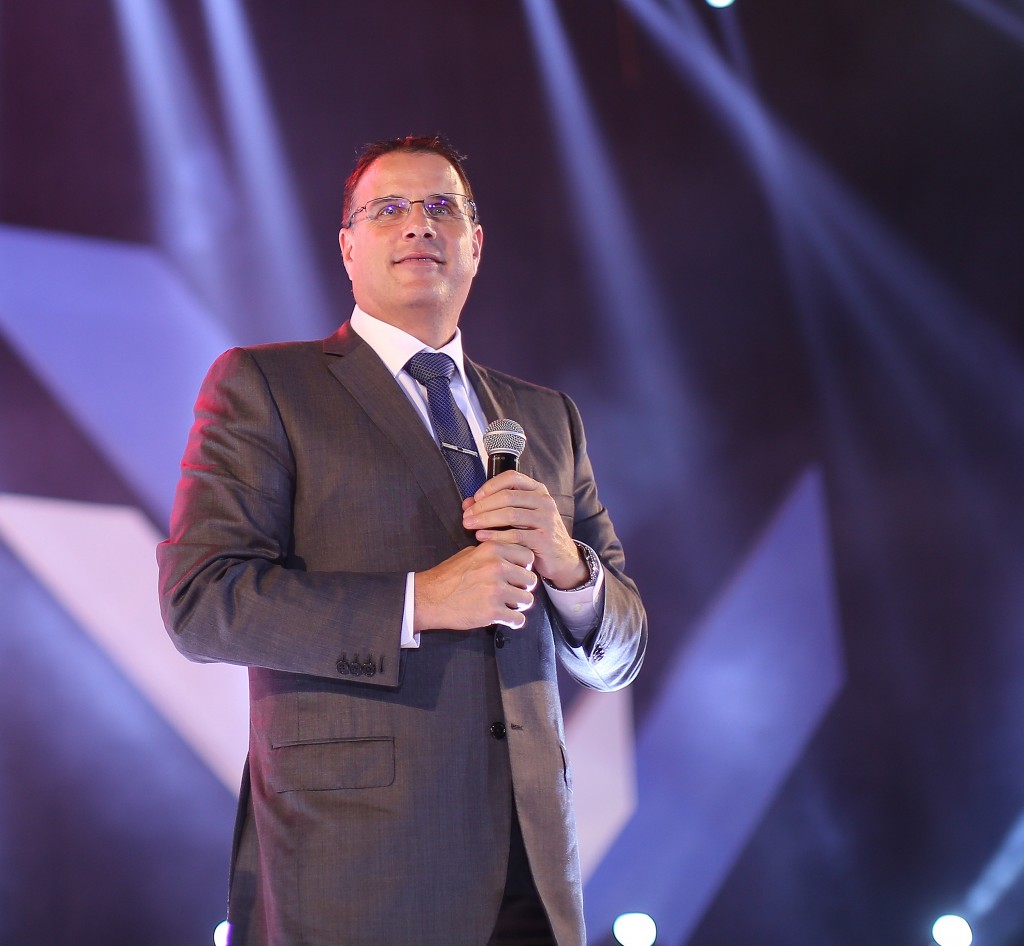 Bob Reina, the Founder and CEO of video marketing company Talk Fusion, is a man with a sincere mission. Mr. Reina believes in assisting people who need help. Whether the effort focuses on helping orphans living in Indonesia, donating money to the Humane Society or helping earthquake victims, Bob Reina firmly believes in giving something of value back to the global community.
Bob Reina has built Talk Fusion with a focus on charitable efforts to make the world a better place. Communities all over the world resonate to his spiritual vision. Bob Reina's strong leadership skills enabled him to achieve tremendous success. Founded in 2007, Talk Fusion is literally infused with his firm conviction that successful people automatically have greater responsibilities toward society.
How did you go about Creating Talk Fusion?
In 2004, I was looking at a home for sale in North Carolina. I tried to attach a short video of the house to my family via the AOL email service. Unfortunately, I received a message that there was no way to send the clip. I began to think about how to insert a video into an email and market the product via direct selling. Although this was an innovative concept, its practical nature assured me that my idea would definitely become popular. I made a telephone call to my colleague Dr. Jonathan Chen, an IT professional, and informed him about my idea. Our combined efforts created Talk Fusion and Video Email.
How long did it take before your project enabled you to earn an income?
When I was initially involved in my network marketing career, my telephone bill was larger than my earnings. Although my meager income relied on commission checks, I continued to press forward with my idea.
Everything was different when I started Talk Fusion. It did not take a long time to realize success because my team created a desirable product at exactly the right moment. I am the type of person who does not settle for anything ordinary. I have always believed in hard work. I continued to develop a system that was easily duplicated. The phenomenal success of Talk Fusion has now made its mark on more than 140 countries.
How did you find customers?
My team created an innovative product. I told my relatives, friends, acquaintances and business colleagues about Talk Fusion. Our enthusiasm had positive effects on potential customers. The concept was already known by many people before I even launched the product. Consequently, clients were not difficult to find because they already existed before I officially launched Talk Fusion.
What is your favorite marketing strategy?
I believe that video has the power to connect people and develop characteristics of a brand. Video builds relationships with customers, associates and colleagues. Talk Fusion has video marketing products that help people connect in powerful ways. Plus, Talk Fusion makes these connections without people experiencing long delays. Consumers tend to remember Talk Fusion whenever they want to send video emails or newsletters. The product also appeals to professionals who want to communicate with potential clients via the video chat medium.
Do you perform the same basic activities every day?
Yes, my typical day starts at around 5:30 a.m. when I begin to read my emails and write down my goals for the day. I like to have a list of top priorities to share with my corporate team. With work starting at 8:30 a.m., every team member knows his or her particular duties for the day and has a clear idea about how to transform our concepts into reality. My average day does not end until after the sun sets. My schedule takes up the entire day because I frequently meet with IT professionals for conversations about the details pertaining to Talk Fusion. Plus, I share my direct selling ideas with the company's supervisors and managers.
I do not believe in wasting time. I like to keep everything in my life going at a fast pace. Looking forward toward the future, I try to encourage others to follow suit. Employees who work for Talk Fusion need to understand that speed, passion and diligence are basic concepts they must follow.
What are the names of your favorite business books?
To tell you the truth, I enjoy reading business books. However, my true inspiration and motivation stems from people. I find it extremely inspiring to speak with individuals who have taken the time to contact me and tell me that Talk Fusion has made a powerful impact on their lives. These types of true stories give me the momentum I need to keep my company moving forward into the future.
Is there one recent purchase that has helped your business?
No, I am unable to pinpoint one particular purchase. I will tell you that one of my major investments is in my employees. I have made it my business to hire only the best IT and marketing experts who guide my company with my mind's vision.
Do you recall one moment in the creation of your business that is particularly satisfying?
Of course, watching my objectives transform themselves into reality is an immensely satisfying thing. In addition, assisting other people to realize their goals is something that makes me extremely satisfied. I also enjoy donating money to various charitable organizations and helping needy people. I believe that my company permits people to live better lives. In fact, many of our associates have told me that Talk Fusion has transformed their lives in positive ways.
What are some future goals for your business?
I am very excited about Talk Fusion University. The educational platform is going to permit associates to take courses without paying any fees or tuition expenses. After taking classes at the university, associates will have the required knowledge to improve their businesses. I plan to make videos and write articles for the Talk Fusion University classrooms so that students can use me as their role model.