Q&A with Angela Richardson, CEO of PUR Home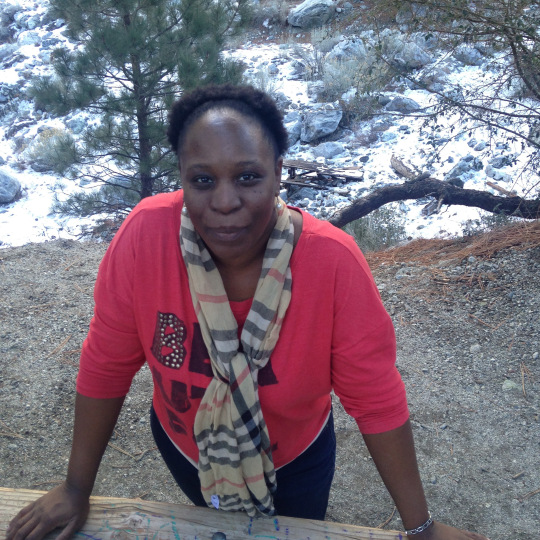 1. Tell us a bit about Pur-Home.
PUR Home is an eco-friendly, non-toxic Household Cleaners Company. We manufacture products for the home such as Liquid Laundry Detergent, Dish Soap, Multi-Surface Cleaners, Bathroom Cleaner, Organic Liquid Castile Soap and more.
2. What gave you the idea for your business and how did it start?
I started making homemade soap 5 years ago and knew then that I wanted to offer every day safe and effective products. I started after over a year and a half of research and testing because I believe that there are not enough options available for people that want to use non-toxic green cleaners.
3. What's your favorite thing about your job?
I love interacting with people. I love educating people about ingredients and teaching about green living.
4. What are your keys to making yourself productive?
I have to have a solid schedule with steps in order for me to keep productive. It is important for me as a solo-entrepreneur right now that I prioritize my work because there is so much for me to do in a day.
5. Tell us one long-term goal in your career.
Definitely continue to grow PUR Home so that it becomes a household name. For PUR Home to be sold in stores and online markets.
6. What's the most valuable lesson you've learned through the course of your career?
To never give up and to keep working even when it doesn't look like I am gaining traction. Every time I want to stop, something pops up that pushes me forward and gives me a boost!
7. What advice would you give to others aspiring to succeed in your field?
Entrepreneurship is a lot of work. You have to have a clear focus for why you are doing what you are doing. You should also have large and small goals so that you can measure your progress. Take time to enjoy the process and know that success is what you make it. Network and get to know people and put yourself out there.
8. What are your favorite things to do outside of work?
I love to watch movies, spend time with my family, and lots of outdoor activities.
9. Name a few influential books you've read and/or websites you keep up with that you'd recommend to readers.
I read a lot of books. I am currently reading Lewis Howes' The School of Greatness.