Q&A With Aaron Lupuloff, Senior Executive Director of GCPS Foundation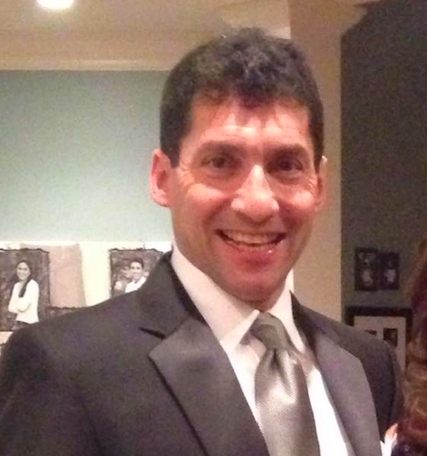 Aaron Lupuloff, a community education advocate and financial advisor, is the Senior Executive Director of the Gwinnett County Public Schools (GCPS) Foundation. GCPS Foundation, founded in 2006, is a charity that provides financial assistance to educational programs and elevates the standard of education across the Gwinnett County Public School District. Promoting higher educational standards through community engagement, GCPS strives to improve the quality of education for all students in the metro Atlanta area. Lupuloff has been integral in raising funds to provide necessary resources to this school district- a lofty task as GCPS serves the largest school system Georgia and is the 13th largest school district in the United states. In fact, 1 in every 10 Georgian students is educated in a Gwinnett County Public School. Aaron Lupuloff has spent 20 years of his career as a financial advisor and managing director for major firms like Bear Stearns, JP Morgan, and Raymond James.
In addition to his engagement within the GCPS Foundation, Mr. Lupuloff is also particularly known for his support of Norcross High School and formation of the Norcross High School Foundation for Excellence where he held the positions of President, Treasurer, and Vice-President. His involvement with NHS also includes work as a booster club officer and member for multiple sports and clubs. He is also a founding and past board member of the Georgia Tech Parents Advisory Board.
What was the vision and values behind the GCPS Foundation and the NHS Foundation for Excellence and how did you start?  
A new principal at Norcross High School (NHS) approached a group of community advocates, including me, to start a foundation that benefited academics, the arts, and athletics. It was a brilliant idea from a youthful dynamic individual that you could not say no to. It was hatched in about a month and has been growing for over 16 years. Due to the success of the NHS Foundation, I helped with starting the GCPS Foundation 3 years later.   The GCPS's mission is broader in scope because we support 180,000+ students and over 11,000 teachers.
The GCPS Foundation improves student achievement, funds scholarships, innovates, supports teaching and learning, develops leadership, and makes sure all of our forward-thinking programs are supported and fully funded. We encourage, embrace, educate, excite, emblazon, and empower all of our students and teachers. We always help where the need is greatest. For GCPS to continue to grow as a system of world-class schools, it needs the financial support of the GCPS Foundation. We also need to embrace our mission and constantly get community members help us succeed.
It is very easy for me to passionately tell the story because I have 5 graduates of GCPS:
Dana – Georgia Tech Undergrad IE (Stamps Scholar) Emory Goizueta MBA, Manager at Deloitte Consulting
Jason – Georgia Tech IE & Public Policy Senior Consultant Accenture Federal Services Division
Jami – UGA Undergrad and Masters in Education PHD Candidate Mercer University Math Coach and Teacher Hamilton County TN Schools
Erika – Biomedical Engineering Undergraduate Candidate 2020 Georgia Tech.
As much as Mom and Dad are a part of their lives, their success is primarily due to the leadership and teaching in academics, the arts, and athletics in Gwinnett County Public Schools.
Is there a secret behind these organizations' continued success in the community?
The secret sauce is that great schools build great communities.  As long as individuals embrace this message, they will embrace helping others.
What's your favorite position you've held on the board of these foundations?
Vice President of Strategy helped me plan for the future and make sure these foundations are around to help my children's children.
What are the personal habits or routines that make you productive and successful?
Communicating with both those who work for me and those I work for. Always under-promise and over deliver.
Is there a secret behind these organizations' continued success in the community?
The secret sauce is that great schools build great communities.  As long as individuals embrace this message, they will embrace helping others.
If you could go back in time, is there anything that you would change?
Enlist others to help sooner and try not do as much by myself.
What was one of your failures and how did you move beyond it?
Investing in real estate in 2007 and watching it drop by 80%. I was patient and waited for it to recap its value, which actually took until 2017.  The good news was that I received rental income on the property until I sold it. Patience is a virtue.
Have you read any books that speak to your core philosophies as a leader in the community?
Serve to Lead by James Strock.
What can we expect from the GCPS Foundation and the NHS Foundation in the future?
Expect creative ways to raise money and a constant reminder that, in order for GCPS to stay a system of world class schools in an ever-changing demographic, we need to raise money for the benefit of our students and teachers to keep our schools great, which—and here is the HOOK—will keep our communities great!
What's the one piece of advice would you give to other aspiring leaders in your field?
Don't take no for an answer. Change the objection into a question and find a way to successfully answer the question, and you will be a winner winner chicken dinner.
Up Next on Interview.net:
Ashley Brasier, entrepreneur and investor, has recently joined the team at Lightspeed Venture Partners. Lightspeed…