Todd Levine: A Diligent Laywer with a Passion for Music
Todd Levine is a founding member and attorney at the Miami-based law firm, Kluger, Kaplan, Silverman, Katzen, and Levine, P.L. He is an accomplished and experienced commercial litigator who can handle nearly any type of complex business dispute. Todd Levine often represents homeowners, contractors, real estate developers, buyers, sellers, property managers, investors, contractors, and subcontractors.
He has a strong focus on real estate litigation and assists in disputes that tend to arise out of commercial real estate projects and transactions. In addition to his legal pursuits, Levine has an ongoing appreciation of artistic and scientific studies.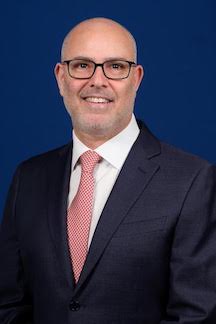 Todd Levine loves playing the guitar and bass whenever his busy schedule permits. His eclectic tastes enable him to add an imaginative touch to all legal plans of action. His intelligence and intuition give him the ability to create strategic legal plans, while his creative and analytical skills allow him to develop clever strategies. His musical and artistic talents merge with his knowledge of legal matters to create a mind capable of finding solutions to complicated legal disputes.
Todd Levine and his colleagues represent Kluger, Kaplan, Silverman, Katzen, and Levine, P.L., which has recently been named of the top legal firms in the United States. Kluger, Kaplan, Katzen, Silverman, and Levine, P.L., was founded in 2009 and is located in various cities in the United States, including Minneapolis, Boca Raton, and Miami. In its 2019 edition, The Best Lawyers in America© gave the firm a huge nod of approval. The edition highlights Todd Levine, Abbey Kaplan, and Alan Kluger for their work in real estate litigation, with Kaplan also being recognized in other categories. Real estate law covers a wide spectrum, including the entertainment field, commercial regulations, mergers and acquisitions, sports, employment litigation, trusts, and class action lawsuits. Todd Levine and his legal partners are known for the excellent services they provide to clients and their honest ethics in interpreting the law. More than 30 attorneys work for the prestigious law firm.
Todd Levine was honored as one of "South Florida's Top Rated Lawyers for Commercial Litigation" by the Martindale Hubbell Legal Leaders in 2012. He was listed as a "Best Lawyer in America" by the U.S. News and World Report in the Real Estate Litigation category for the 2018-2019 year. In addition, he has been noted in Florida Super Lawyers Magazine (2007, 2009-2018),  Florida Trend Magazine (2005-2018), and in Super Lawyers Business Edition (2008-2016). He was also noted in the Daily Business Review on the "Most Effective Lawyers" list (2010) and in the South Florida Legal Guide as a top lawyer (2011-2018).
Levine graduated from the University of Florida Levin College of Law in 1991. In 1988, he earned a Bachelor's degree in Finance with high honors at the University of Florida. He later went on to graduate from the University of Florida Levin College of Law in 1991, also with high honors. Levine's background provides him with a broad knowledge base regarding litigation. In addition, the esteemed attorney founded the University of Florida's Entertainment, Arts, and Sports Law Society.
Levine's creative personality empowers him with an innovative way of interpreting the law. His method of divergent thinking has expanded his mental capabilities in remarkable ways. For instance, he once took potentially harmful information aimed toward his client and noticed an obscure statement, permitting him to win the lawsuit. He saw something in the documentation that was apparently invisible to the opposing party's legal team.
The mediator involved in this case was astonished when Levine took damaging details and magically transformed them into helpful facts that benefited his client. Levine's innovative approach as an attorney and amazing gift of analysis gives his clients the assurance that they are receiving the best available legal representation. The following interview with Todd Levine enlightens readers about the lawyer's skills and surprising artistic gifts.
How did you get the idea to start your own law firm?
I specialize in complex commercial litigation, and discovered this talent through my ability to find the simplicity in the intricate. Early on, I was assigned to an extremely complicated case, during which I discovered a flair for litigation. Specifically, I could summarize legal regulations and arguments into down-to-earth explanations so judges and jury members could comprehend complex laws without any difficulties. The case settled in my client's favor, so I continued to look for other complicated cases and problems. As I've taken on more clients in the courtroom and found success over the years, I've had the privilege to have numerous clients refer other matters to me.
Can you explain how you make ideas come to life?
Every legal case is one of a kind because each litigation involves distinct facts. I have learned that the best way to utilize creativity in the legal world is to have a clear and in-depth understanding of each of your cases and of the law. From there, it becomes easier to boil down the key issues to their simplest forms. It is important to have complete clarity when interpreting legal regulations. The magic comes into play when I take the important issues of a case and whittle them down to simple, basic points. It does not matter if an attorney makes a case before a judge, jury, or arbitrator; at the end of the day, they are still humans. In the final analysis, the more you can keep it simple, the better chance you have to succeed.
What happens in an average day of your busy life?
Frankly, I must admit that I never experience an average day. I might represent a client before a jury in a Fort Lauderdale courthouse, and then take a deposition at a West Palm Beach later that afternoon, and then a meeting with a client in Miami. Traveling from Fort Lauderdale to Miami to West Palm Beach takes up a great deal of time. Everything important in life is accomplished with the mercy allotted by time. Sometimes, I need to accept phone calls while traveling between the three tri-county regions.
I am an advocate of to-do lists because meeting deadlines is critical in litigation, so I need to stay organized at all times. I make frequent use of calendars. I try to look ahead to the upcoming weeks, days, and months to make sure I can prioritize my work beforehand. I make a series of lists to make sure I can handle each and every task that is of priority, so all my clients and colleagues can receive the service they deserve.
Do you have any words of wisdom for a budding entrepreneur?
Study every detail about your professional field. Once you know everything about your specialty, learn all facets so that you can serve your clients with exceptional service. Plus, you need to love your career. If you do not love your job, find another way to make money. You will never experience fulfillment and happiness if you hate your work. In addition, find ways to let potential clients know that you exist.
What is one habit you've found has made you more productive as a professional? 
My advice is to draw up all the plans ahead of time; always be prepared. Preparation is the key to success and, ultimately, can help you in any type of case. Thorough preparation is key to success for any commercial litigator because it allows for stronger rebuttals for whatever counter arguments the opposing counsel may make. Plus, knowing what to do in advance helps you focus on the primary issues and serve your clients in the best possible way, which gives attorneys better ways to manage their priorities and client expectations.
Is there one activity you perform repeatedly that you recommend to others?
As part of my preparation, I write down strategies after first preparing a detailed outline regarding the case and any possible legal arguments before committing them to paper. Composing an outline allows me to gather all thoughts and ideas and ensures that I can present them in a clear, concise manner. I want to present my case in a simple and logical way. I also want everything to make perfect sense to the judge, jury, my client, and the opposing legal team. Furthermore, creating an outline enables me to notice potential problems with my argument and prompts me to deal with these issues in my legal argument. Writing an outline allows me to more clearly see some of the potential holes, as it enables me to proactively address them in my briefs.
Are there any strategies that enable you to expand your reputation as an attorney?
I firmly believe that my work speaks for me in a powerful way. I have always believed in hard work and honesty. I have bolstered my practice by doing the best job possible, being responsive with my clients, and achieving success in the courtroom. I use my intelligence to solve mysteries embedded within a mound of legal regulations. Interpreting the law requires an aptitude for understanding complex disputes. But correct interpretation also demands an intuitive mind. My business depends on whether clients respect me and decide to spread the word about my legal services. I always treat my clients with respect and listen to their grievances with an open mind. One important strategy is that I do not perform legal services with the attitude of an automaton.
Every client deserves the best legal representation. I want my clients to win because I care about their circumstances. Each client who contacts me receives a prompt response. I want to emphasize the fact that every person who is interested in my services will either get a phone call or an email within a 24-hour period after the initial contact occurs. I value being incredibly attentive with my clients, as they are the reason for any legal business succeeding.
What is one failure you've had to overcome throughout your career as an experienced litigator? How did you do it?
A litigator's life is filled with surprises. It is impossible to have a career as an attorney without experiencing unanticipated events. For instance, the opposing lawyer may suddenly produce an unexpected witness. When I was younger, I didn't appreciate this as much, because I did not always consider all the possibilities before engaging in legal arguments. I gradually began to learn how to predict the different paths involved in each case. Consequently, I was then able to create several different routes or arguments to take in a case. Today, I am able to think quickly and more on my feet as needed. I've grown to a point where I can predict several different approaches to the same argument without any problems. As a result, I can consider a wide array of viewpoints, which helps me provide my clients with excellent legal representation.
Can you describe the best $100 you spent during the past few months?
I recently bought my son new equipment for his stage piano. I'm an avid musician myself; I learned to play the guitar when I was a 10. I am lucky to have been able to share my love and enthusiasm for music with my two sons. My children are both gifted musicians who are passionate about music. I enjoy helping them express themselves artistically and creatively. 
Every person loves some type of music that is unique to his or her culture. Children who learn to love music when they are young are more likely to grow into creative adults who appreciate the finer things in life. I love to help my sons follow their hearts and create their own compelling songs.
Do you prefer to use any particular type of software or web service to promote greater productivity?
Attorneys at Kluger, Kaplan, Silverman, Katzen, and Levine P.L., utilize several types of software and web services. We like using Westlaw and Eclipse because of the amazing improvement the services have made at our law firm in terms of productivity and efficiency. Since using Westlaw and Eclipse, our attorneys have been able to research important state and federal regulations in a short amount of time. Plus, our lawyers have also had success discovering international laws. An improvement in the time it takes to research topics gives our attorneys the ability to analyze cases and issues more thoroughly. We also like using Eclipse because it helps our lawyers better manage large amounts of document-based data by creating a searchable database.
These tools help our attorneys save time. Prior to using these tools, our litigators took several weeks or months to do research on their cases. Back in the day, a lawyer may have only viewed a document a couple of times before going to trial. With the help of these tools, our attorneys can look at numerous legal documents in a short period and learn about important details. Plus, the most recent version of Westlaw is extremely user-friendly and enables litigators to locate and analyze legal precedent.
What is one book you would recommend that our readers consider adding to their reading list?
I love The Fountainhead by Ayn Rand. The book's theme explores individualism versus collectivism and how it is applicable to many issues in contemporary society. These themes have had a great influence on my practice as an attorney. I believe in the strength of the characteristics of individualism because it produces creativity and out-of-the-box strategies, which are essential for success in this industry.
Ultimately, Todd Levine proves to be a hard-working commercial litigator who dedicates himself to his clients and their cases.
Connect: