Q&A with Sujit Choudhry, Founder of Center for Constitutional Transitions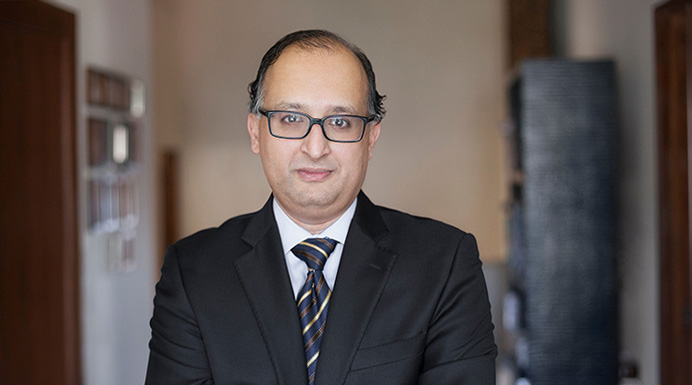 Few people have the legal and political background of Sujit Choudhry. He was a law professor at New York University and the University of California. Also, he worked as a clerk for the Chief Justice of the Supreme Court of Canada. Besides teaching, he took an advising role and helped countries with the constitution building process.
Sujit is heavily involved with constitutional design. He feels that this is the best way to move peacefully into a system of constitutional democracy. He has written many articles on the subject. His main objective is to help divided societies come together in a fair and stable manner.
Choudhry has shown true entrepreneurial spirit by creating the Center for Constitutional Transitions. It is an organization that performs research to help ease the process of constitution building. With its international network of partners, it is possible to introduce helpful material. When he is not busy with work, he enjoys spending time with his wife and his two children. Recently, Sujit Choudhry answered a few questions about his business endeavors and his early beginnings in the field of law.
Where did the idea for your organization come from?
For many years, I have dealt with constitution building. Throughout my many projects, I have sometimes felt that certain questions were not simple to answer and that more data was necessary. When I began the Center for Constitutional Transitions, I wanted to create a place where others could turn for the latest research and support. I assembled a group of experts who help with policy solutions.
What does your typical day look like? How do you make it productive?
Nothing is stagnant in my field. Each hour, new constitutions are being drafted. I start my day by reviewing any changes that have occurred. Currently, I am busy with research projects. I have partnered with people all over the world. When I am not doing research, I am writing.
How do you bring ideas to life?
I have gained much success from following real life examples. We target issues that apply to various countries. Since these are topics that may not be updated with the newest information, our company can help. Throughout all our research, we touch base with our partners and provide our output to our clients. To bring things to life, we follow worldwide examples.
What is one trend that really excites you?
Computer advancements have taken over the world. This is extremely exciting, especially in my industry. It offers an effective way to share our information.
What is one habit of yours that makes you more productive as a leader.
I believe that it takes a team to be successful, but it is important to surround yourself with good people. I try to stay one step ahead of the rest so that these people will want to work with me.
If you were to start again, what would you do differently?
When I started my career, I worked very closely on the legal system of Canada. If I had to do things over, I would take a more international approach.
What is one strategy that has helped you grow your organization? Explain.
Thanks to my immigrant background, I have been able to earn law degrees from three different countries. This helped me learn and experience a variety of legal systems. Also, I believe in following a true entrepreneurial strategy of taking advantage of all of the opportunities that become available to me.
What is one failure that you had as an entrepreneur? How did you overcome it?
At a certain point in my career, I took a great deal of time and tried to establish a connection with a partner that could have helped me connect with international resources. However, things didn't work out. This made us head back to the drawing board and develop a cheaper and better model.
What are some challenges and rewards from working globally with people of different cultures?
People living each day through certain situations are the only ones who truly can offer advice regarding the creation of something that will improve current conditions. Listening to them is one of the best ways to understand the public's viewpoints. This is a great reward. However, it is usually not the same as the ways Americans interpret the situation. Therefore, the challenge is to never take things for granted or assume the unknown. 
How has your vision and approach changed over time?
I always felt like my projects had to unfold in the way I envisioned them. Many times, it was quite the opposite, which threw me off track. Over time, I have learned that when issues arise, they are hidden blessings that help to make things even better.
What is one book that you recommend to our community? Why?
One of the best books that I have read about business was "Wiser: Getting Beyond GroupThink to Make Groups Smarter." It contains helpful advice for a person who is finding it difficult to make decisions and to lead a large group.
For more information on Sujit Choudhry and the work of the Center of Constitutional Transitions, head over to Twitter, Facebook, or LinkedIn.