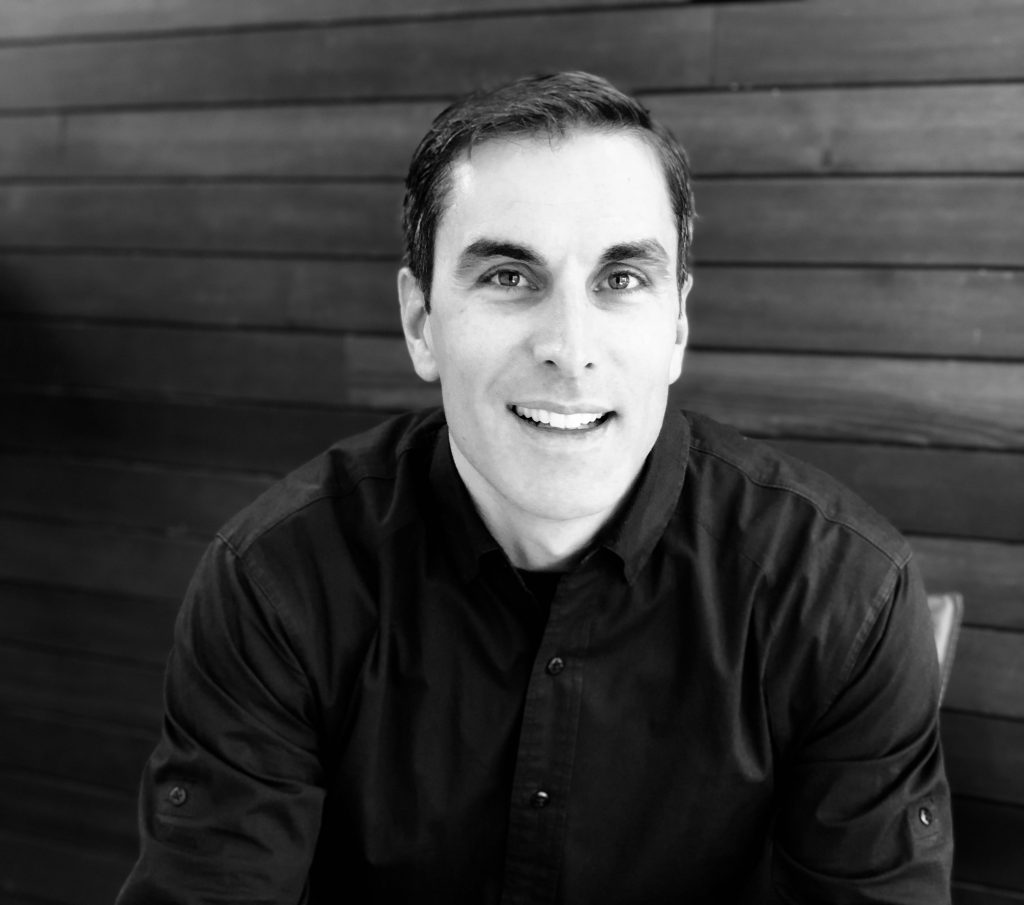 Growing up between Paris and the South of France, I was exposed from an early age to the contrast of the fast-paced, creative, and innovative spirit of one of the world's most dynamic cities with the more relaxed and outdoor lifestyle of Corsica. This contrast shaped my interest in many ways. I was always drawn to the creativity, culture, and innovation of big cities, but I also developed a deep respect for authentic human connection and a love for the outdoors.
After business school in Paris, I moved the United States to get an MBA in entrepreneurship from Babson College near Boston. This experience solidified my interest in international business.
My first role was as the marketing director of a women's luxury fashion brand, Wolford. In that role, I helped launch this successful European brand into the U.S. market. Wolford had a unique brand proposition anchored in high-quality products that allowed the company to create a new segment in the marketplace. I really enjoyed the opportunity to help disrupt this very established industry through innovative product and marketing strategies.
I then joined the ranks of emerging leaders at one of the biggest athletic sports brand in the world. There, I had an incredible career for over 20 years, starting first in sports marketing to seek, sign, and serve athletes. This experience taught me invaluable lessons about the consumer-centric mindset, the power of preparation, and the important of resilience to reach your ultimate goal while working with some of the best athletes in the world.
My love for product design and creation led me to join the footwear product creation team where I led the development of many product collections for a 400-million-dollar business. I then moved to brand marketing. During that time, I led some of the biggest product and brand launches for the company, working on three Olympics (Beijing, London, and Rio) and leading a Soccer World Cup campaign.
My natural next step was to join the general management team to lead the biggest performance category globally, generating over $5.3 billion in revenue. During that time, we had to recalibrate the business, brand, and product strategy to insure the next wave of growth.
What are some of the important factors that led to where you are today?
Working with elite athletes taught me the value of setting big and audacious goals for yourself and giving yourself the means to achieve them through commitment, hard work, and preparation. Throughout my career, I have always looked for the "white spaces" where I could expand or reach new business opportunities. This drove me to lead the very first women's initiative for the company and to work on big and ambitious projects that had never been done before.
Curiosity in working with very different and talented people, rallying them against a common goal while helping them develop through the process, has also been a strong contributing factor to success. Lastly, having a real passion for what I do and what my team's actions stand for have been paramount to keeping me fueled.
What's are a few of your passions?
Creating deep and meaningful connections with people has always been very important to me.
It probably comes from my Latin roots from the south of France. Whether in sports, life, or business, it has been a source of energy and inspiration that guided my career.
Sports has always been a big part of my life. I'm passionate about various disciplines, from martial arts and running to mountain biking, snowboarding, and kite surfing. When you participate in these outdoor activities, Mother Nature forces you to focus and appreciate her strength, power, and beauty.
Traveling has always been a key part of what fuels me, and I find a renewed sense of energy  every time I travel to or work in a different part of the world or when we travel as a family.
Above all, my biggest passion lies in doing the very best I can to raise my three children with my wife and trying to teach them the best that we have to offer to make them caring, confident, and loving global citizens.
What are your keys to staying productive?
A rather structured start allows me to be most productive during my day. I like to wake up earlier than the rest of my family to get a head start on the day, starting with exercising early in the morning. I can then help my wife get our young children ready for school before I start my day.
I rely heavily on technology and certain applications to help manage and maximize my time and try to constantly prioritize what is most important, urgent, and relevant. Overall, I always try to set clear objectives for myself that will help me guide and prioritize my focus during the week.
What are your short-term and long-term goals?
I always start with long-term goals and work my way backwards from there, thus guiding every action towards a bigger vision. In tackling a new project, I always start by defining what a clear vision for success would look like and establishing a plan and steps to get there. It also helps to set some short-term goals that will not only build towards the long-term objective but also create a platform to have fun, innovate, and disrupt to try to get to the goal differently or quicker.
What's the most valuable lesson you've learned during your career?
I've learned from the world of sports that you are only as successful as your team, and from my experience, an aligned and empowered team against a common goal becomes unstoppable. Building and fostering a diverse team – with different backgrounds, perspectives, and points of view – empowered to bring their individual expertise and opinions, has proven to create the most innovative, creative, and effective plans that I have been a part of.
What advice would you give to others aspiring to succeed in your field?
Be truly passionate about what you are trying to achieve, and embrace the journey to get there, as it is never a straight line.
What are your favorite activities to do outside of work?
First of all, trying to keep up with my three children as they all discover what they like to do most in their lives, from sports to arts to simply exploring. We also love to travel as a family, constantly discovering new cities, countries, and cultures.
Lastly, sports are a big part of my DNA, and when I am not running or mountain biking, I am looking at the wind or snow forecast to find the best spot somewhere around the world.
What are a few influential books that you've read and/or websites you keep up with that you'd recommend to others?
The Third Door by Alex Banayan is the most recent book that I have been recommending to many friends and colleagues, as it is a great reminder of the power of resilience.
Connect with Steve Lesnard: Facebook | Twitter | Instagram | LinkedIn