Q&A with Graeme Holm, Director of Infinity Group Australia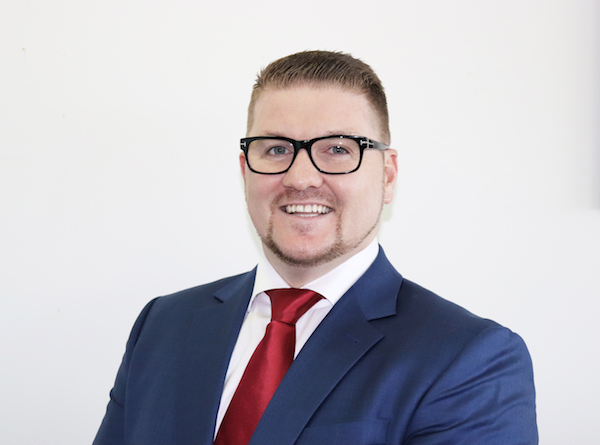 About Graeme Holm
Graeme Holm was born in Illawarra on the South Coast of New South Wales (NSW). He grew up having a passion for sports with an emphasis on playing football. Graeme joined the Illawarra premier football league as a young teenager. During this period, Graeme traveled to Brazil and throughout Europe.
A physical injury caused Graeme to quit football. Instead of focusing on sports, the young man devoted his time and energy to achieving success in the financial sector. Graeme's abilities resulted in his appointment as a bank manager when he was 21 years old. Graeme eventually managed four different banks with an emphasis on real estate and mortgages.
Graeme Holm has spent nearly two decades working with finances and real estate loans. His efforts resulted in contented clients who were able to pay off their mortgages in approximately 10 years instead of the customary 30 years. Additionally, Graeme coaches his clients about how to create family budgets. His belief in establishing weekly budgets has helped his clients achieve financial success.
Graeme Holm's company, Infinity Group Australia, was recently nominated for several awards that included the New Office of the Year Award in 2018. The award is one of the prestigious Australian Broking Awards.
Client reviews regarding Infinity Group Australia show that Graeme Holm has been an outstanding leader for his appreciative clients. The following interview demonstrates Graeme Holm's basic viewpoints.
Can you tell us a bit about your career?
I worked for four banking institutions in Australia. I started to have concerns about the fact that my clients had to keep taking out loans to pay for home renovations, vehicles and basic expenses. These banking customers had been paying their mortgages off for more than five years. The high interest rates on their mortgages meant that most of their payments covered the interest instead of the principals. Many clients owed more money on their mortgages than when they had purchased their homes. I had grave concerns about this phenomenon within the real estate industry and wanted to help people reduce their debts.
I spent approximately six months trying to figure out what had gone astray in the Australian mortgage industry. My business partner and I discovered that clients needed to have an official support system. Unfortunately, the banks did not have any support systems for their clients. My partner and I came to the conclusion that borrowers could benefit from a type of loan known as "transactional" funding. With a "transactional" home loan, a client had the ability to work within a comprehensive budget. Clients learned to practice accountability with their finances.
What are some of the important factors that led to where you are today?
I would have to say that one of the most important factors has been working with my clients to stay with their financial goals. Another important factor was when I realized that some of my workers were not up to par with their job duties. Sadly, there were times when I had to dismiss employees who were not diligent. Everything pertaining to my business was more successful when I became more selective about hiring unwavering employees. My business began to thrive when my staff was dedicated to helping clients succeed.
Another significant factor has been my ongoing effort to eliminate doubts. I believe in maintaining a positive outlook. My business achieves greater success when I ignore unwarranted criticisms. Furthermore, my ultimate goal is to coach families so that they are able to achieve true financial security. My efforts to help each family own a mortgage-free home has resulted in receiving several awards. Consequently, factors that led me to where I am today include proper management of my company, steadfastness, determination, a positive attitude and dedication to my vision for Australian homeowners.
What are a few of your passions?
My main passion in life is to help people achieve financial independence. I also love to read books that help me think about things with complete clarity. I love to read "The Art of Thinking Clearly" by Rolf Dobelli. I have read the book several times. I also get a kick out of giving books to my employees and clients. I enjoy teaching people and teaching them about new, innovative ways of thinking about their financial situations. I have to admit that my passion for reading books has helped me throughout my career.
What are your keys to making yourself productive?
I make myself productive by fostering a winning philosophy about everything in my life. I do not believe that people should resign themselves to negative circumstances. I am of the opinion that all things are possible. I do not advocate the concept of failure. I never accept defeat as an answer to any problem. Instead, I prefer to live life according to my passion for helping clients. I am on call six days a week. I am available for approximately 12 to 14 hours on each of the six days. I start consulting with clients as early as 7:30 a.m. and continue making appointments in the evenings. I am more productive when focused on helping others.
What are your short-term and long-term goals?
My short-term goal is to grow Infinity Group Australia so that my company has the capability of helping homeowners residing in various parts of the country. My business continues to experience new growth partly because it has received numerous awards. Publicity about the awards has influenced more people to apply for jobs. I am always on the lookout for hardworking employees who will make a definite difference in the successful end result of my business. My long-term goal is to create a powerful workforce consisting of trained employees who have strong financial skills. In July 2018, several experienced financial experts are going to join my staff. So, my short-term and long-term goals concentrate on growth combined with a focus on providing homeowners with exceptional financial advice about their mortgages and budgets.
What's the most valuable lesson you've learned through the course of your career?
I now understand that consumers tend to achieve greater measures of success when they have specific keys to help them control their finances. Australian residents do not need to experience severe hardships if they are willing to stick to their budgets. The most valuable lesson I have learned is to respect my clients. I want to make every client feel at home. Achieving success means paying strict attention to my personal code of values, including hard work and trustworthiness.
What advice would you give to others aspiring to succeed in your field?
My best advice is to cultivate passion and conviction. Never let negative remarks get in the way of creating a successful career and business. The next step is to create a dedicated team of workers sharing the same philosophy about helping homeowners pay down their mortgages. Always treat every client with respect. Try to work with each person according to the individual's specific financial budget and goals. I believe in practicing honesty at all times and at all levels. Getting involved with various social media platforms is another excellent way to achieve success. In addition, clients enjoy special promotions. So, I advise budding entrepreneurs to award prizes every few months as a proven way to attract new, loyal clients.
What are your favorite activities to do outside of work?
I begin every day by practicing my exercise regime for the purpose of maintaining a healthy body and purposeful mind. I mentioned before that I love to read books. After exercising, I read every morning for approximately a half-hour to one hour. When I am finished reading my book, I drink a cup of my favorite coffee or tea. Next, I eat a hearty breakfast and take my vitamins. If time permits, I also enjoy meditating while going for a walk outdoors in the fresh air. I must add that I also enjoy helping people in my local community whenever I have a chance. For example, I just finished helping my neighbor put up a brand new fence.
What are a few influential books that you've read and/or websites you keep up with that you'd recommend to others?
I already mentioned that I recommend a book called "The Art of Thinking Clearly: Clear Thinking for Business and a Better Life" by Rolf Dobelli. It is possible that I am one of the most enthusiastic fans of author Robert Kiyosaki's books. I love reading Kiyosaki's book, "Why 'A' grade Students Work for 'C' Grade Students". "Rich Dad Poor Dad" by Robert Kiyosaki is another favorite book I enjoy reading. Regarding favorite websites, I like to keep up with Facebook and Twitter so that my clients always have the ability to find out about my latest business ventures. I am always searching for edifying books that help me improve my mind and character.
Follow Graeme Holm on Facebook and @Graeme_Holm