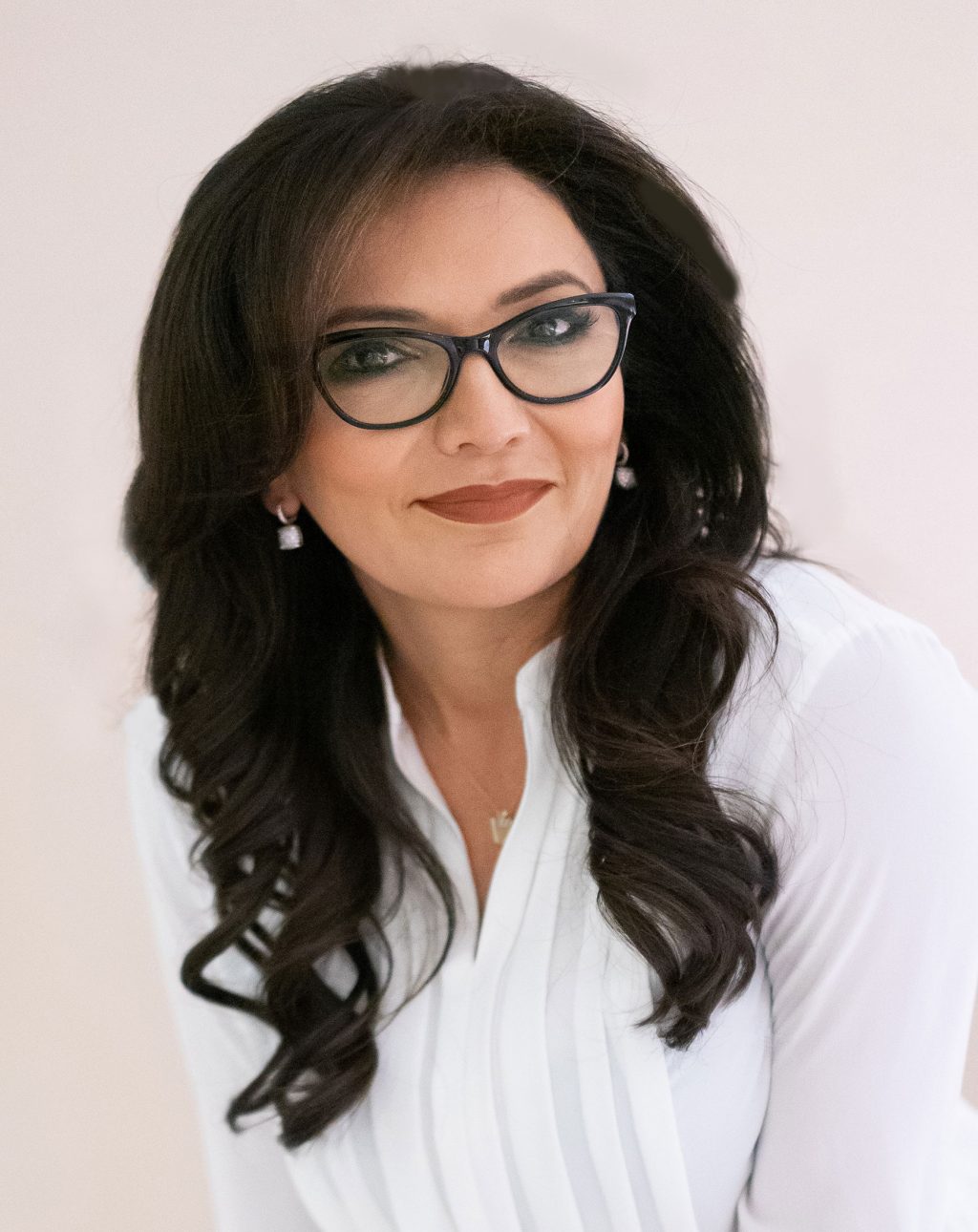 Could you tell us a bit about yourself? Where are you from originally? Where did you go to school and what did you study?
I was born in Quito, Ecuador, though at the time my parents lived in Los Angeles, California. They moved there from Ecuador in the '60s. I was the middle child of five siblings, and the only one not born in the United States. When my mother was pregnant with me, she stayed in Ecuador for a while and as she puts it, I "just came out." As an adult, I became a U.S. citizen, which I truly view as a blessing. Growing up, we lived in LA, where my father opened a travel agency with multiple locations. Tragically, he was murdered at one of the offices. I was 17 years old. After his death, my older sister and I stepped in to prepare the agency for sale before joining our mother in Houston, Texas.
Soon after, I headed off to college at Texas State University in San Marcos where I majored in communications and minored in business administration. That small but mighty institution means a great deal to me and to this day I remain very involved with it.
Earning that degree in communications really represents a hallmark of my approach to business. Through sharing my experiences and listening to the stories of others, I look to build real connections with people. That communication is at the heart of how I operate professionally. For me, it's all about relationships and putting others first.
You briefly touched on your degree in communications and how that extends to your business style. Could you discuss more about what led you to become an entrepreneur in the first place?
Being raised by an entrepreneurial family, especially my father, meant constant exposure to entrepreneurship. I had a front row seat to the hustle and dedication that it takes to start a business. My family focused on different businesses at different times, driven by the belief that the American dream could be achieved through entrepreneurship and civic leadership.
Because of that experience, I've always been entrepreneurial – at 10 years old I got my first job putting stickers on bus passes at my dad's travel agency. I've been employed ever since. Once I graduated college, I moved to New York City where I entered corporate America – a first for my family. It was an exciting job at a technology firm, but I missed my family, so I moved back to Texas and started Pinnacle Group.
Pinnacle is a certified minority- and woman-owned business. Did that help grow the business?
There are organizations that specifically focus on helping women- and minority-owned businesses seek out and find opportunities. Some of those organizations include the National Minority Supplier Diversity Council (NMSDC) and the Women's Business Enterprise National Council (WBENC), as well as several local chambers. They offer events, including matchmaking, conferences, and networking opportunities, that helped me expand my business connections and find opportunities among companies that I may not have otherwise had.
One of those companies that I connected with was Verizon, which is now Pinnacle's oldest client and one of our most significant. We're very proud of the relationship we've built and are grateful for the support Verizon showed us so early on. It's hard to overstate just how much that contributed to our astronomical growth. Just a few years ago Verizon featured our remarkable partnership in a video about the power of supplier diversity and the significant impact it's had on our community. That video's available on NinaVaca.com and Pinnacle1.com.
This kind of transformative partnership is why I continuously advocate for businesses to network through organizations like NMSDC and WBENC, especially when they're small and in the startup phase.
You have mentored a lot of individuals who are rising in the ranks, especially in women-owned, minority-owned businesses. What are some companies that you had a hand in guiding that you are particularly proud?
There are two companies that I am very proud of: One is in Vietnam, and one in Jordan – both were founded by women who worked at Pinnacle Headquarters in Dallas before launching their entrepreneurial ventures.
Today, Pinnacle does business with both of those companies, and we support their entrepreneurial communities whenever possible.
The associate from Vietnam is someone we recruited as an accountant out of college, who worked at Pinnacle for about six years before moving back to Vietnam. She was our director of finance and accounting at that time. She then headed to her home country to become the CFO of Forbes Vietnam and later the acting CEO before launching her own company, Innovature Solutions, which provides accounting support and other services.
In 2015, as a White House-appointed Presidential Ambassador for Global Entrepreneurship, I had the privilege of traveling to Vietnam to participate in the U.S. Department of State's Global Innovation through Science and Technology (GIST) Startup Boot Camp, an initiative sponsored by the U.S. Department of State and the PAGE program.
While there, we created a video highlighting the exceptional service provided by Innovature Solutions and through the U.S. Embassy, fostered a dialogue that included their associates, along with a robust group of top investors, incubators, and tech entrepreneurs. My main message: Stay connected and build upon this entrepreneurial ecosystem.
The owner of the company in Jordan came on board at Pinnacle for a 6-month women's international business exchange internship. She maintained a relationship with Pinnacle and has provided services for 12 years after she returned home. I was delighted to travel to Jordan two years ago as a guest of the U.S. Department of State to advance women's educational and entrepreneurial causes abroad. It was remarkable to meet top leaders and serve as a judge for another Global Innovation through Science and Technology (GIST) Startup Boot Camp.
Could you comment on some of the benefits and drawbacks of being a female entrepreneur?
One of the topics I regularly discuss is unconscious bias because it's something we all have to deal with, but I believe that particularly as women, we have an excellent opportunity to respond with finesse. Maneuvering through the business world is challenging enough already, so allowing people to save face instead of getting mad helps you navigate it more smoothly. I genuinely feel like when you class up, you get better results!
There have certainly been challenges throughout my career, but instead of looking at them as drawbacks, I look at them as opportunities and blessings. That is certainly the case with my four children, who I had just a few years after starting Pinnacle.
In 2001, I was pregnant with my second child. Things were going well. Then, the 9/11 tragedy struck. Two days later, I gave birth. In the wake of that economic standstill, we faced a possible liquidation plan, but instead, I bought my partner's stake in the firm. We doubled down, answering more than 40 proposals before winning one. It was one of the most challenging times at Pinnacle, but it was the beginning of our renaissance.
Within the next few years, I gave birth to my two boys. As a woman, I have so many stories about what it's like to be in the trenches, raising my family and building a business at the same time. When I was pregnant, I'd take naps at the office, so I could re-energize and then jump back into work again.
Throughout more than two decades in business, my focus has been on work-life integration, not work-life balance. I believe that you can have it all, but you can't do it all. The best thing about working at Pinnacle as a mom (or dad) is that you're not penalized for needing to focus on family.  We have a committed team that is continually striving for excellence.  They are responsible for outcomes, not just putting in face time.  Providing this flexibility allows women – and all of our associates – to flourish and in turn, produce better results for Pinnacle.
We have a hashtag at Pinnacle whenever someone needs time with their kids or family: #familyfirst. There are times when your family is the most important thing that needs attention, and at Pinnacle, we are not begrudging of that, in fact, we encourage it! We're grateful for the work our associates put in and how their families support them every day so they can bring their best selves to Pinnacle.
Being a minority business owner seems like a large part of your identity, so is there any advice that you would give to other minorities or women trying to build businesses?
The first thing I always say is, surround yourself with people who want to see you succeed. One of my core beliefs is that nobody accomplishes anything meaningful alone. It takes finding and attracting sponsors, people who can give you good advice, introduce you to other contacts, use their political capital on your behalf, recommend you for opportunities, and nominate you for recognition and elevated roles within the community.
As I said before, everything in business comes back to relationships, and this is a crucial part of that. It's critically important to have a strong network of people who can work with you, support you, and help you. You can't succeed and trigger real change in a vacuum. That is why I am such an advocate for organizations that create a robust ecosystem and infrastructure for their members.
What are the most important lessons you learned from your parents?
Sometimes, there will be setbacks. As an entrepreneur, there's a rollercoaster of outcomes that you'll probably experience. But it's imperative to be resilient, maintain perspective, and bounce back as quickly as you can. As a good entrepreneur, you have to take risks. Not every bet pays off, so you have to be vigilant and pivot quickly. Don't let a temporary setback define you.
At Pinnacle, we have a motto to "fail fast," so if you're trying something and it isn't working, let it go and move on to something else. It's how we stay nimble as we continue to grow. Sometimes, though, you've got stick with your decision and double down. There are certain situations where there's no way out except to go through it.
Along with these lessons, my parents really emphasized the importance of education. They always tried to have a home in the best school district that they could afford at the time. For a while, I'd have to get up at 4:00 or 5:00 in the morning to catch two buses across town, so I could attend the best high school in the area. Those sacrifices helped instill in me great determination and drive. To this day, I have an unparalleled work ethic.
Where else does your drive come from?
Some of it comes from being an immigrant in the U.S., and many immigrants have that same work ethic and desire to prove themselves, make a positive contribution, and succeed against all odds. I don't necessarily think that I'm unusual or special or different. I feel like this is the crux what it means to be an immigrant in the United States.
I understand that you participate in triathlons. Were you always interested in sports?
I was a cheerleader in high school. Now, both my daughters and some of my nieces have gotten into cheerleading too! That passion for sports has only grown and soon after diving into the uncharted waters of entrepreneurship, I literally dove into the water of my first triathlon.
What I love about triathlons is that they're such a humbling experience. No matter how much success you're experiencing in the rest of your life, once you're on the course with some of the top athletes in the world – literally getting pushed down in the water – you're reminded of the challenges it takes to truly compete with the best.
Can you discuss the importance of setting a good example and being a role model? Why is it so important to you?
When I was growing up, aside from my parents, I didn't feel like there were a lot of people who looked like me, or were from my background, that I could really look up to. I experienced a very pivotal moment in the early days of Pinnacle when I saw Rosario Marin, the 41st Treasurer of the United States, speak at a convention. Seeing a cabinet-level Latina who looked like me was so impactful. It felt like a revelation: If she could do what she was doing, there were no limits to what I could do. That's what set me on a path of serving as a role model for young Latinas because you can't be what you can't see.
Given your many accomplishments and the various professional and personal titles, is there a position that you hold more dearly than the others?
What I do at Pinnacle feeds my family, what I do in the community feeds my soul. In all aspects of my career, I've looked to be a servant leader. It's been so rewarding to do that on a global stage, championing entrepreneurs as a PAGE Ambassador and founder of Startup America under the Obama administration.
My civic work has also taken me back to my home country of Ecuador, which experienced a devastating earthquake in 2016, leaving many victims homeless. That tragedy drove me to launch the Nina Vaca Foundation and our Tri For Homes initiative, in which I signed up for the Ironman 70.3 mile race in Manta, Ecuador as a way to attract sponsors. Through a partnership with Cinemark and Club Rotario de Quito Latitud Cero, we raised enough funds to build Villa de la Alegría (Village of Happiness), a development of 40 homes with 1.2 acres of land each on which to plant crops and create a sustainable economic platform for families impacted by the earthquake to rebuild their lives through farming and entrepreneurship.
All of my past experiences will help me serve in my newest role as an elected member of the Council on Foreign Relations, a nonpartisan organization that provides foreign policy analysis for its members, government officials, business executives, journalists, educators, students, and civic and religious leaders. It's so meaningful to take this next step in the international relations arena at the same time that we're continuing Pinnacle's expansion globally.