Q&A With Rayner Urdaneta, MONAT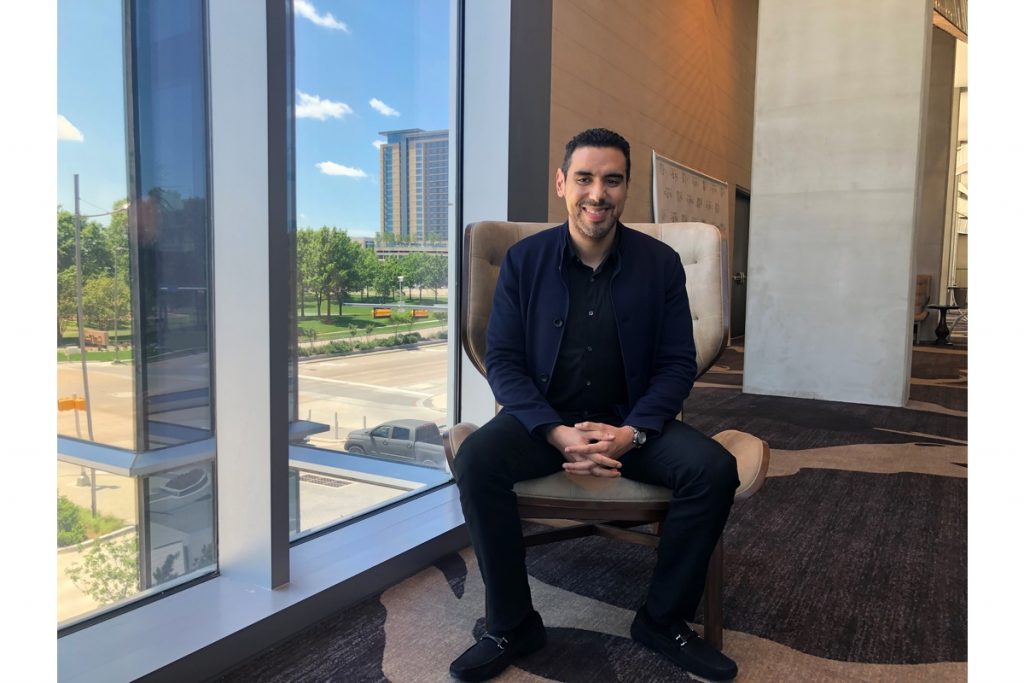 Born in Venezuela, Rayner Urdaneta grew up with a family who nurtured an entrepreneurial spirit. As he grew, he became fascinated by the legal system. For a time, he attended law school in Venezuela. He realized that his calling was in the United States. After being married a short time, he withdrew from college and emigrated to the United States of America.
Ray Urdaneta's time in the United States of America began with limited resources. He attended college for business administration and started new businesses. His greatest professional accomplishment was one he nurtured with his father, MONAT. The company began as a modest, social directed networking company with exclusive naturally-based non-toxic hair care products. Today, MONAT is an established global brand, helping others earn an income while providing exceptional products.
As his company continues to grow and expand, Rayner Urdaneta has been able to prioritize time with his family. Today his wife and children enjoy the fruits of their labor, spending time together creating memories, traveling, and enjoying each other's company. The recognition of their prosperity, joy and success was demonstrated when the Urdaneta committed to their wedding vows for a second time in a lavish ceremony amongst a loving family, friends and most importantly, their three children.
Have you always wanted to do what you are doing now?
Initially, when I was in Venezuela, I wanted to be a lawyer or perhaps in the financial or banking industry. But, I have always enjoyed being in business. This business is very rewarding. Once you get into doing business as we do, you get addicted. Everything is about the marketplace. You want your people to be successful so that you can be successful. I have had so many people come up to thank me for creating this business because it changed their lives. This is not a business model where you have to hope for your competition to fail in order for you to win.  When you go to industry events people are shouting about new ideas and rooting for you. So, the answer is, that this was not my first choice in pursuing a career. I would have been a lawyer or in the financial industry.  I had a lot of learning to do to develop the right business strategies. What I had to learn was not my style, I learned to love it. But it is very rewarding to know that I can create a huge positive effect.

What does it mean to you to be in this business?
This business is very gratifying. I love to create. It doesn't even matter where the idea comes from. I love to create and watch the process unfold. My passion is to see the work begin and to see the idea brought to fruition.  I love to come up with a product, an event, a program, an incentive program, something about compensation, and then engineer it and put it out there. It is an amazing feeling to know that you are making such a positive impact on people's lives. They become happy and successful people. We offer a great business opportunity. The only thing we do is to provide all the tools and the vehicle to make them successful.  Everything about this business is in being grateful. The other part of the business is working with our communities. Our focus is on family and children. We have given over a million dollars in value to associations. We also do community outreach. This business gives you the opportunity to feel what you cannot possibly get in other industries.
What do you do to stay motivated?
What motivates me the most is the idea that you can always do better. I know the business is successful, I know our people are successful. But I know we can do better. I look for flaws. The other thing that keeps me motivated is that we have a commitment. We are successful as a family. But we have a commitment to other families who now have an income due to the opportunity that MONAT offers. Now it is not about us anymore. It is all about the people who rely on us. It could be two-hundred dollars a month or two-hundred-thousand a month, but we have people that count on us for that income. Our people have put their trust in us and in MONAT. As a result, it is a part of my everyday commitment to them.
What is your secret to staying productive and staying on top of tasks?
What keeps me most productive is that I am very good at time management. I have a scheduled time to sit with my office assistant and we engineer my schedule for the following week.  I make sure to balance my time in the gym as well as my wife and kids, but I have a hundred meetings to attend. It is good when your schedule does not become overwhelming. You need to include some time for yourself.  You have to set your priorities when engineering your productive time. However, staying productive requires a life balance as well.
What aspects of your job do you find the most fulfilling?
The best aspect of this business is making people successful. We are giving them the tools and the vehicle to assist them in becoming successful, but they are the ones who are doing the work. They work hard. There is nothing more rewarding than to see them succeed.  It is not about our success; it is about the success of others in this business.
What aspects of your job do you find the most challenging?
The most challenging thing in this industry is that you have to stay moving all of the time. If you slow down, you risk losing momentum. If you lose momentum everything will start falling apart. With a market share business, you have to keep it fresh. We stay on the latest innovations in the industry. We have three events every year where we make our announcements for new innovations for the year. This is the most challenging part of the business.
What are your passions?
My biggest passion is in the creation of an idea. I love to see an idea evolve until the final result becomes evident. If it is a product you have to come up with the marketing and branding and the packaging and labels and the technology or add a shopping cart. It is the joy of watching everything come together.
What inspires you every day?
What inspires me is the fact that we can always be better. Also, the fact that we have a commitment to so many families who depend on MONAT. There are a lot of people who look up to us. My wife and children are a constant inspiration to me. My happy place is in my house with my wife and kids. We have an amazing relationship.
What career choices would you recommend for someone starting in your industry?
I would recommend that anyone new to social selling attend college. Attending college will not make you successful. College is a toolbox. If you have a business degree, it can help with everything and it is good to expand your mind. Attend webinars about emotional intelligence and leadership. These tools will help sharpen communication skills and address any issues with clarity. Reading books are also very helpful. The people who learn good communication and leadership skills make it all the way to the top much more easily.
If you could start all over again would you still choose the same career? Why or why not?
I would do it all over again. I didn't think of this as my first choice as I was beginning my own life, but there is not another business that has been more rewarding. I would absolutely do this again.
Connect:
https://www.facebook.com/monatofficial
https://www.linkedin.com/company/monat-global-corp
https://twitter.com/monatofficial
https://medium.com/@monatglobal
https://vimeo.com/monatofficial
https://www.instagram.com/monatofficial
https://www.youtube.com/user/MONATOfficial