Q&A With Dr. Dov Rand of Healthy Aging Medical Centers NJ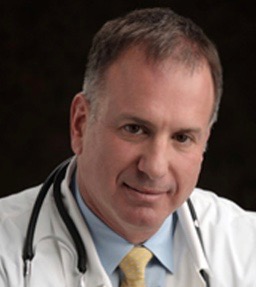 Dr. Dov Rand is a specialist in the field of physical medicine and rehabilitation. As the founder of the Healthy Aging Medical Centers, he maintains a focus on helping patients attain their highest possible level of health throughout all phases of their life. His practice is dedicated to providing the benefit of new and emerging medical studies to his patients, with a pledge that all administered treatments stem from peer-reviewed medicine. If he is unable to support a form of treatment with an article or medical journal, then he will not recommend or prescribe it.
At his practice, the doctor and his staff provide treatments that touch on many different areas of health including weight loss assistance, bio-identical hormone therapy, anti-aging services, and more. The doctor is also known for his expertise in treating erectile dysfunction through emerging methods such as shockwave therapy and nutritional supplementation. His treatment philosophy stands in sharp contrast to the widespread "pill for ill" approach which often focuses on the treatment of symptoms rather than underlying problems. Instead, he engages in health optimization from a preventative standpoint, teaching patients how they can create a lifetime of sustainable health for themselves.
Dr. Dov Rand prides himself on his ability to act as a role model for his patients and enjoys leading a healthy and active life. He maintains his physical health through engagement in yoga, martial arts, strength training, and cardiovascular exercise. He also focuses on eating healthy and taking a regimen of supplements designed to support his wellness goals. To stay mentally active he writes, reads literature and scientific texts, and attends professional conferences. These activities not only keep him sharp but also help him to accrue the knowledge he uses daily at his practice.
The doctor attended Rutgers University for his undergraduate studies and went on to attend medical school at Howard University. He completed his residency at the world-famous Albert Einstein Medical Center after interning at the Saint Barnabas Medical Center.
To what do you attribute your success from a business standpoint?
I think continuously learning new information is key. I attend conferences and read books quite often to further my professional development. Because I pursued something I was passionate about, it really doesn't feel like work. And it allows me to better care for my patients.
What is the one thing you recommend everyone do in their career?
Again, I'm a big believer in continuing education. That doesn't have to mean school, the internet is a great resource. Studies, articles, anything you can get your hands on. It's important to stay abreast of your field.
Where did you get the idea for the Healthy Aging Medical Centers?
I've always been fascinated by health and nutrition. When I first began in medicine, I was astounded by all of this research out there that was just being ignored by mainstream practitioners. So I felt it was incumbent upon me to take this information I was gathering and use it to help people improve their lives through health optimization.
What does a typical day look like for you?
I get up early to work out and eat breakfast. Then I spend the majority of the day at the office working with patients or researching their medical history. I come home from work but usually still have a few work related things to catch up on — calls, emails, things like that. I often end the day with some reading for pleasure or professional enjoyment.
Dr. Dov Rand, How do you work to grow your business?
Everything depends on quality. I'm dependent on my patients for referrals, but that has never been a problem because once people see that you're knowledgeable and passionate about providing care, they want to send friends and family to you.
What do you do to bring your ideas to life?
My focus is always on being the best doctor I can be. With a focus on education and spending ample time with my patients, I'm able to provide a level of care many people aren't used to. Once they see that, they take the whole thing much more seriously and we really start to see astonishingly positive results.
Can you name a failure you've overcome?
I honestly don't really think of things in terms of failure or success. Everything's a learning experience. If I ever feel like things are sluggish or not going how I want, I refocus my energy and direct myself onto a new path.
Is there a specific trend in your field that excites you?
The potential of stem cells is mind-boggling. Regenerative medicine will continue to gain momentum and it's going to accomplish big things for healthcare in the not too distant future. Genetic markers are also an interesting area of research as they can really help us tailor our care to a patient's specific needs.
Is there a piece of software or service that helps you do your work?
Google scholar is such an important one for me. I'm always using it to look up the latest research in my field.
What's a good book you've read recently?
"Unbroken" by Laura Hillenbrand. It gives an insight into the incredible heights we can attain when we put our minds to it. Truly inspiring.
Dr. Rand, Do you have any advice for your younger self?
Believe in yourself and don't just blindly trust what others tell you.
Do you have an opinion that isn't a widely held belief?
A lot of doctors are practicing some form of preventative medicine, but I truly believe it is the key to health. If you work to make healthy lifestyle choices, you are taking huge leaps and bounds towards optimizing your aging and wellbeing.
Do you have a business idea you'd give away to our readers for free?
Health is something everyone needs but lots of people have no information about. Starting some kind of means of distributing health information to large segments of the population would be a great place to start.
What's your favorite quote?
"Success does not consist in never making mistakes, but in never making the same one a second time." — George Bernard Shaw.
Last question for you Dr. Dov Rand. Can you tell us the best $100 you've spent lately?
I took a trip to Martha's Vineyard on the ferry. It was so relaxing and it was a great way to spend time with some of the people I care most about. Great stress reliever.
More about Dr. Dov Rand at https://www.newjerseyivtherapy.com/new-jersey-iv-therapy-providers/healthy-aging-medical-centers/