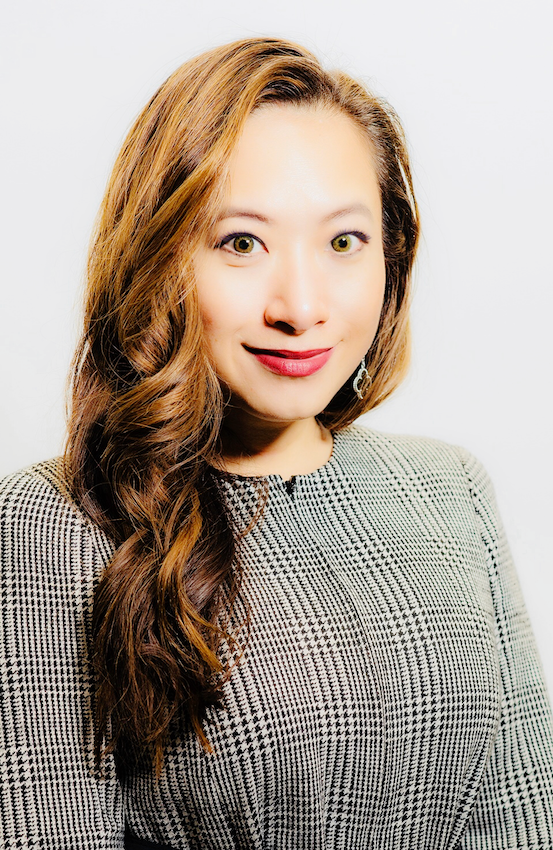 Dabie Tsai is a former partner with KPMG, a global firm providing audit, tax, and advisory services. During her twenty-three years with the firm, she held various leadership roles. Dabie's time with KPMG spanned a number of the firm's practices including the US, Canada, Spain, and Chile. She is fluent in English, Spanish, and Chinese.
During her eleven years as an audit partner with KPMG, Dabie Tsai led the interactions with her clients' audit committees, senior management, internal audit, and regulators. She has also led teams comprised of multidisciplinary professionals numbering upwards of 250 people across the world.
While at KPMG, Dabie Tsai was recognized many times for her performance and talent. This includes her receipt of the firm's Mentoring Award, honoring her efforts in sponsoring young and upcoming employees. She also served as the Partner Champion for the firm's Network of Women and its Asian Pacific Islanders Network. She was a member of the firm's Lead Partners Forum and the KPMG Executive Leadership Institute for Women. She is a graduate of the KPMG-INSEAD International Banking Executive Programme.
Outside of her profession, Dabie serves as the Audit Committee Chair and member of the Board of Directors of Oxfam America, an organization dedicated to eradicating poverty. She is also the former Acting Audit Committee Chair and member of the Board of Directors of Kansas City Young Audiences.
Tell us a bit about yourself and your daily life
I see myself as a global citizen. Having lived in five countries on four continents, I really appreciate both the diversity and the connectivity of the different cultures and geographies.
I am a morning person, and like to get started with my day with a clear head. I am very productive and result-oriented and go through my to-dos systematically and methodically. I also believe it is important to take time on the weekends to relax and recharge, as life is a marathon, not a sprint.
What has been your most valuable lesson throughout the course of your career
There have been many valuable lessons. A couple of them are:
Always do your best. When you are committed, spend time to prepare yourself, and persevere through challenges, you will always succeed.
Pay it forward. I think it is imperative that we nurture the talents coming up behind us and help them succeed, just like others before us have helped us.
Tell us one long-term goal in your career
Having had a long and successful career at KPMG, I am now really looking forward to the next chapter of my career in industries. I am interested in broadening my experience and bring my experience and skill set to contribute to the growth and success of a company.
What is one of the biggest business skills to learn today
There are a few that I would highlight:
People skills – we are increasingly living in our own little bubble, with technological/virtual communications substituting real, human interactions. But I don't think human interactions can or should ever be replaced. To be successful in whatever you do, you need to be able to work well with others, whether harmoniously as a team, or tackling tough messages with a respectful attitude.
Language skills – while English has been the universal business language for the last two centuries, with new and emerging business horizons and opportunities, it's a great asset to be able to speak multiple languages, be they Chinese, Spanish or others.
What are your favorite things to do outside of work
I am an inveterate traveler! I absolutely love to travel and am on planes on a weekly basis a lot of the times. I love to see new places and learn new things. The world is so big and I feel like there is still so much left for me to see.
I also love to read. Reading is how I relax – I can't go to sleep at night without reading. I read all sorts of books, high brow, and low brow. I love history, biographies – especially about strong women in history, but also spy novels! One of my favorite books is The Guernsey Literary and Potato Peel Pie Society. I thought it was such an original book that covered a tough period inspiringly.
I also love art, going to museums and the ballet. Tiziano is my favorite painter, and Alina Cojocaru is my favorite ballerina.
You mentioned you like travel. What is your favorite destination to date
There are so many! Some of my favorite cosmopolitan cities include Istanbul and Hong Kong. I will also always love Paris. Some of the more exotic destinations that I really enjoyed include Malta and Jordan. I got the opportunity to land a hot air balloon in Jordan recently. That was quite an experience!
I also love so many islands, starting with Capri. In case you can't tell yet, I have a very long list of favorite destinations.
More about Dabie Tsai on Facebook, Twitter, LinkedIn, and Crunchbase