Q&A With Craig Nassi, Founder of BCN Development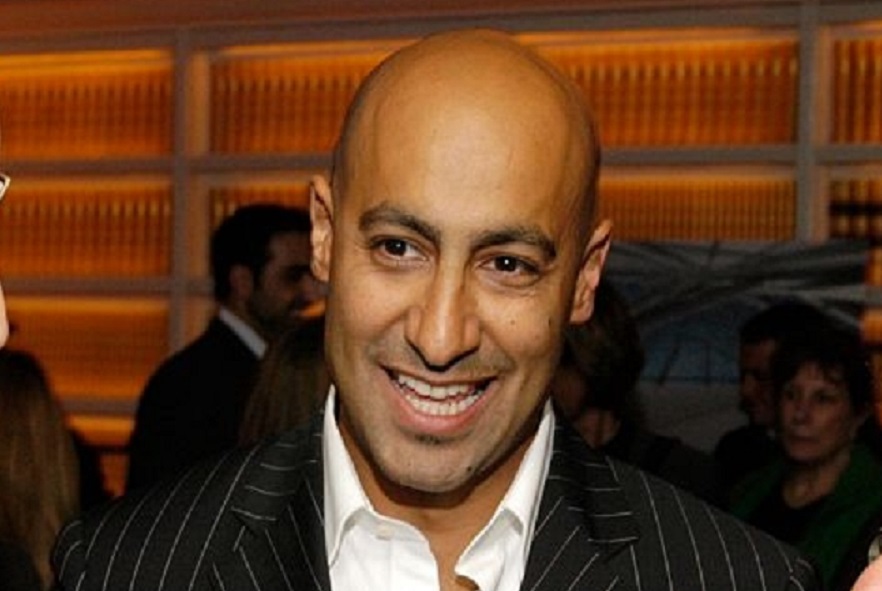 Craig Nassi was born and raised in New York City. As a real estate developer, he has introduced to a plethora of unique designs, cultures, and opportunities on his projects. His passion found a home both in education and extraordinary design. His passion for education led him to Colorado for college.
Craig Nassi attended Colorado State University located in Fort Collins, Colorado. Here he earned his bachelor's degree in education. Armed with a drive to enlighten the next generation, Mr. Nassi began teaching in the Denver Public School system, while earning his Master's degree in education. He enjoyed doing this for several years but found himself with an eagerness to satisfy his drive for the creative as well.
While he was still in Colorado, this Craig Nassi began pursuing his real estate license. Beginning small, he took on a project house and turned it into something that was loved and appreciated by many. This fueled his drive which inspired him to pursue projects build for luxury multi-family dwellings and communities. However, Craig was a cutting-edge development visionary whose projects were much grander than this market could bare. Eventually, he recognized that expansion to support his vision for development could best be served by returning home to the fast paced market in New York.
Today, Craig Nassi is the Owner and founder of BCN Development.  The business is a real estate developer with a focus on New York City property development. The love for his city and all that it offers continues to provide opportunities to find new and amazing prospective projects. His vision has led BCN Development to become one of the most well-known development agencies in the city.
In his limited free time, you can find Craig Nassi with his wife and children. During marathon season, he can be found training for both marathons and triathlons. He practices yoga and a healthy lifestyle. In the winter Craig enjoys skiing whenever possible.
Have you always wanted to do what you are doing now?
I always wanted to teach. After graduating from college, I spent several years as a social studies teacher in the Denver public school district.  But I always had a love for great architecture. I had an epiphany and decided to pursue a career in real estate. I attended Jones College in Colorado Springs. After getting my real estate license I built a single-family home, then a multi-family dwelling. I expanded to different locations and then expanded into different states, before returning home to New York City. Now we work exclusively in the city.
What does it mean to you to be in this business?
I consider it a privilege to be able to build magnificent architecture in one of the greatest cities in the world. New York offers many opportunities for expansion and development for BCN Development. The people of New York appreciate fine architecture. It is a good feeling when people appreciate your work.
What do you do to stay motivated?
The one thing that keeps me motivated, of course, is my family. I have a passion for the projects that we have completed and for those we will complete. We are always seeking new opportunities to create another magnificent structure and add to the landscape of the New York City skyline.
What is your secret to staying productive and staying on top of tasks?
I am up very early in the mornings. I meet with my teams to address any concerns or challenges that we should address. I have assembled great teams of brilliant people who share my vision of success for BCN Development. I am surrounded by bright and intelligent people who are the best of the best in the city.
What aspects of your business do you find the most fulfilling?
BCN Development really pays attention to detail in our designs. The people we sell or rent to appreciate a beautiful building and their amenities. It is very fulfilling when people acknowledge the work that is done. Neighborhoods benefit from our designs. We are very good at what we do. As CEO of a successful company, I have been asked to speak on CGTN/America, Bloomberg TV, and Fox News.
What aspects of your business do you find the most challenging?
One of the most challenging aspects of my business that I must address is the amenities I add to each of my projects. I prefer to provide more amenities in my projects that most developers would not. All residence appreciates the amenities but not all of them want the additional costs.
What are your passions?
I have a passion for beautiful architecture and design. I enjoy being on the leading edge of luxury design. Another passion that I have is leading a healthy lifestyle. I very athletically inclined. I practice yoga. I am a marathon runner and I also run triathlons. In the winter I ski.
What inspires you every day?
There are many things that inspire me every day. I am inspired by family. It is also the brilliant team of staff that I have managed to put together. We all share the same vision and work toward the same goals.
What career choices would you recommend for someone starting in your industry?
There are different requirements for each state after you pass your real estate licensing exam. First, you must know the market where you wish to do business. Know who your competitors are. Stay on top of leading-edge technologies and trends in the market. Be sure to do your due diligence on each property before making a commitment. Always remember the first rule of any business is to buy low and sell high.
If you could start all over again would you still choose the same career? Why or why not?
I would do it repeatedly. I found my passion in the real estate development market. I enjoy doing business in New York. It offers so much opportunity especially with the properties that qualify as an "opportunity zone". Opportunity zoned properties are a great way for NYC developers to invest finances in new projects rather than having to pay property gains taxes. That opportunity creates a win-win for everyone. I have also recruited some of the most brilliant minds in the industry. They are all top notch. Each individual performs every part of the business as experts and professionals.  My staff shares my vision for BCN Development. I would choose this career again for all these reasons.
Follow: